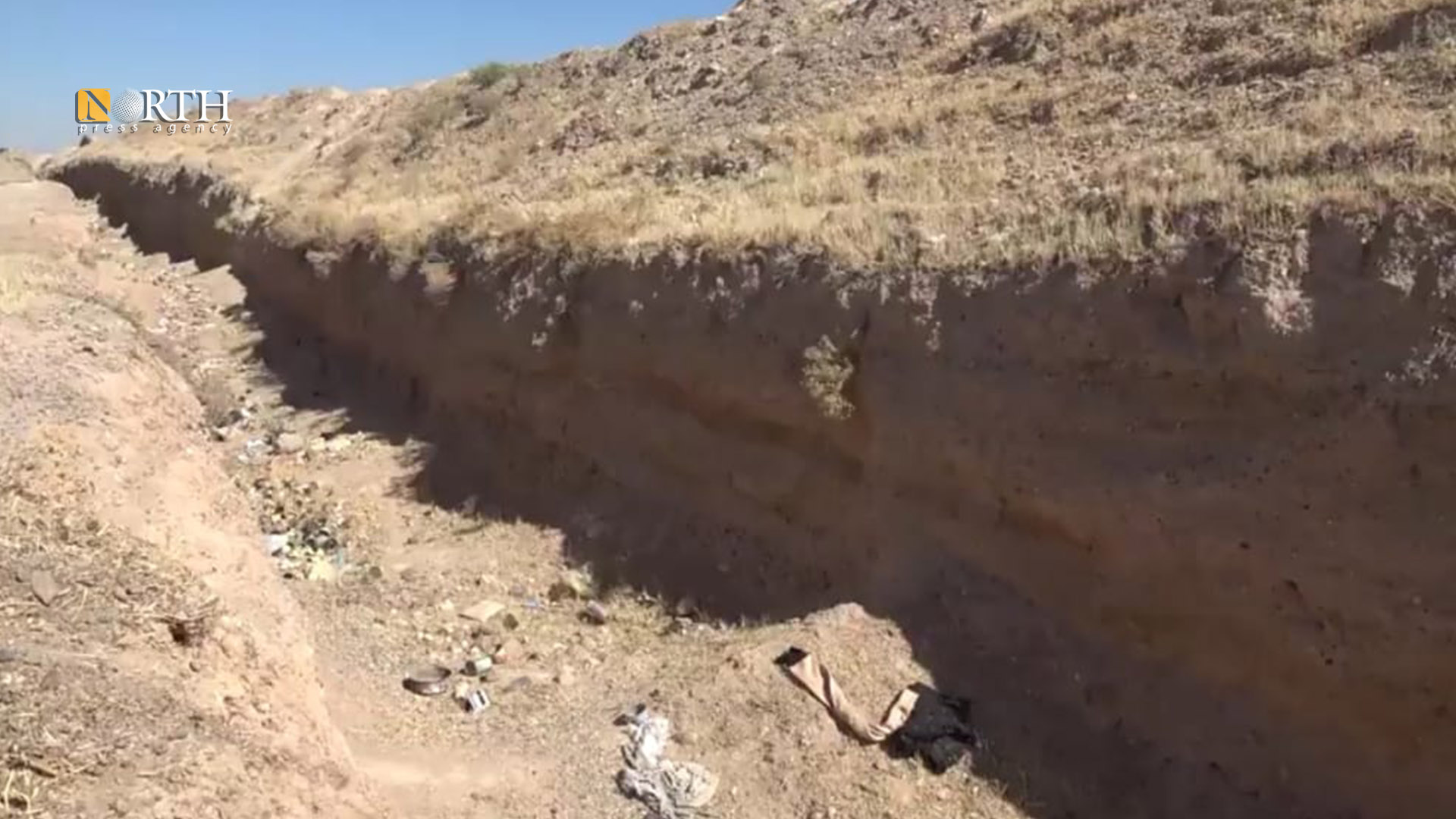 DEIR EZ-ZOR, Syria (North Press) – On Wednesday, the Iranian-backed Liwa Fatemiyoun (an Afghan Shia militia formed in 2014 to fight in Syria on the side of the Syrian government), finished digging a series of trenches around its military points in the desert of Jabal al-Bishri in the western countryside of Deir ez-Zor.
This is the first stage of the process of fortifying the military headquarters of the group, a military source of Liwa Fatemiyoun, who preferred not to be named, said.
"A series of tunnels will be dug to hide in during the aerial bombardments that affect our posts in the countryside of Deir ez-Zor from time to time," the source added.
Ahmad al-Hussein, a pseudonym for a worker from the town of al-Tebni, west of Deir ez-Zor, said that he participated in the work of digging trenches for 10,000 SYP per day.
He added that the trenches dug in the vicinity of Jabal al-Bishri, west of Deir ez-Zor, are 850 meters long and 1.5 meters deep.
During the past months, the positions of the pro-Iranian groups in the western countryside of Deir ez-Zor, within the government forces' control areas, were attacked by warplanes, which were believed to be Israeli.
Reporting by Ahmad Mousa