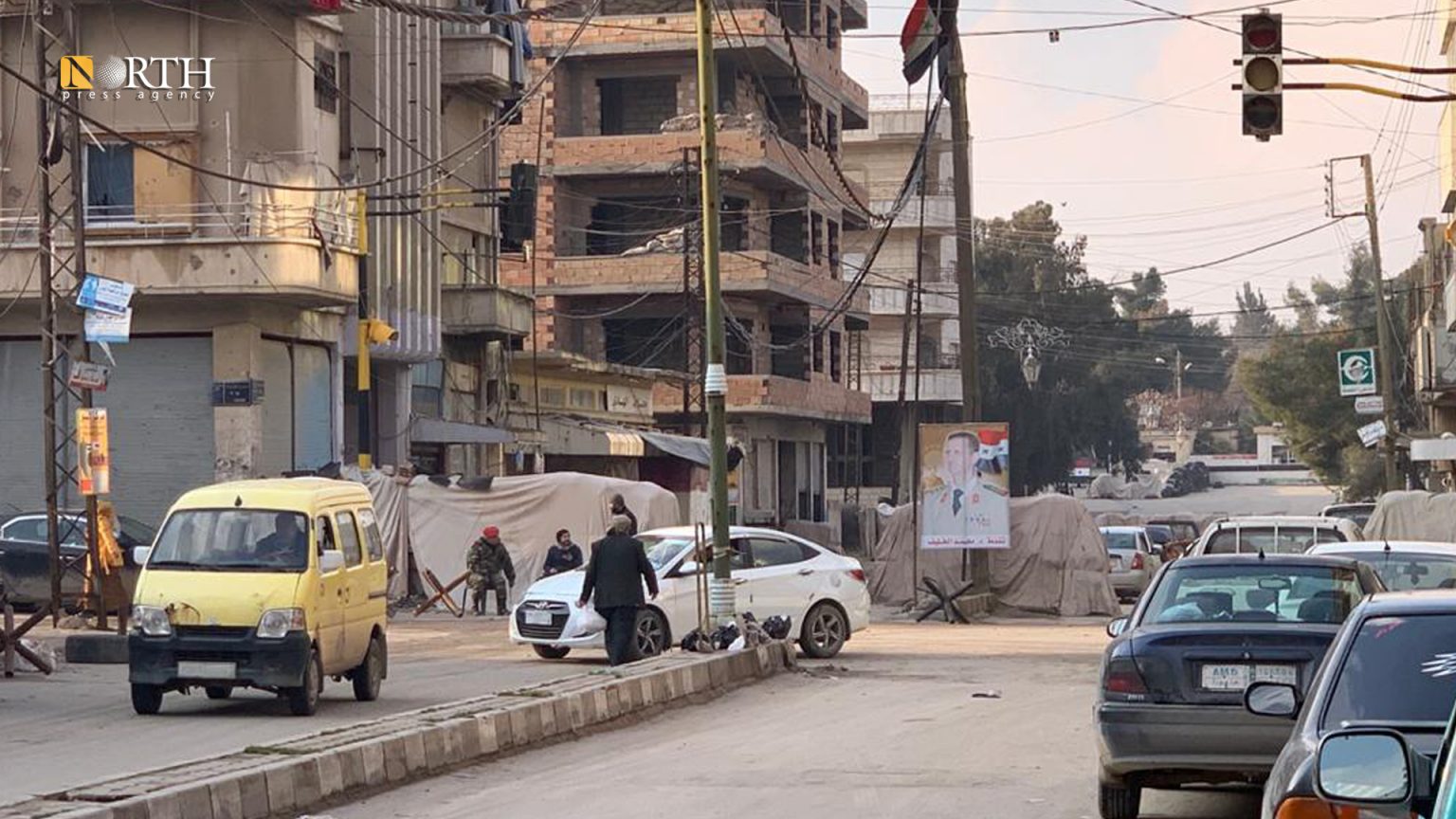 QAMISHLI, Syria (North Press) – On Tuesday evening, clashes erupted between pro-Syrian government gunmen and Internal Security Forces (Asayish) in the city of Qamishli, northeast Syria, where an Asayish member lost his life.
For about two hours, the city has witnessed intermittent clashes between the Asayish and gunmen of the National Defense Forces (NDF), which are affiliated with the Syrian government, without knowing the reasons.
The Asayish forces deployed several security checkpoints at the entrances to the areas controlled by the government forces and their affiliated armed groups.
A private military source told North Press that the clashes took place between the NDF and the Asayish near al-Wahda Roundabout checkpoint in the city center of Qamishli.
The Syrian Democratic Forces (SDF) are sharing control of the city with the Syrian government forces, who control a small part of it, while the SDF controls most of the city.
A state of tension continues to prevail in the city, without any information on the main reasons behind these clashes.
Reporting by Hogir Abdo