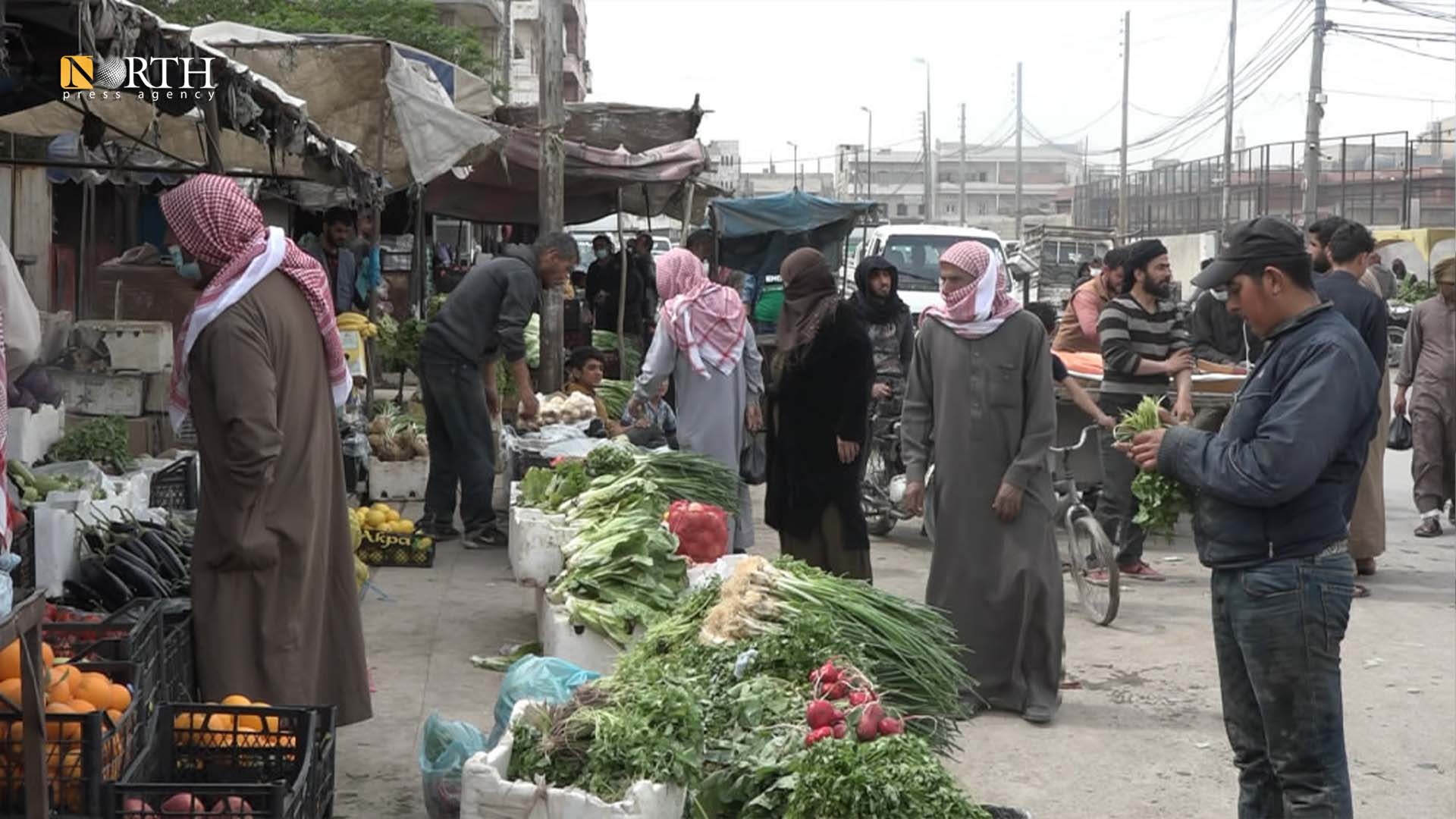 MANBIJ, Syria (North Press) – On Tuesday, residents of the city of Manbij, northern Syria, complained about the differences and instability of vegetable prices, especially during Ramadan, and in light of the complete lockdown in the regions of northeast Syria.
"The purchasing power of the population has become so weak," Ahmad Harraqa, a resident of Manbij, said.
He told North Press that selling vegetables from one trader to another before reaching the consumer, causes the prices to rise.
"The traders are taking advantage of Ramadan, as they raise the prices of the vegetables after the increase in demand for them," Harraqa added.
While Mahmoud al-Mukhtar, a vegetable supplier to al-Hal Market in Manbij, said that goods reach the market at cheap prices but because traders buy from each other, the prices rise.
"Prices are now high because of Ramadan, and people exploit each other," he added.
For his part, Ibrahim al-Salloum, a vegetable seller, attributed the high price to the traders' greed, "who mainly control the prices."
"A kilo of cucumber costs 1,600 SYP and Zucchini 1,500 SYP, is this reasonable?" he wondered.
It is worth mentioning that the Syrian government has continued to close the three crossings with the Autonomous Administration regions since March 21.
Prior to the government's closure, the price of one kilo of tomatoes in the markets of Manbij was nearly 700 SYP, cucumbers 800, eggplant 1,000, and potatoes 300 SYP.
The restriction of the commercial movement after the closure of the crossings affected the prices, according to traders in al-Hal Market in the city of Manbij.
Reporting by Saddam al-Hassan