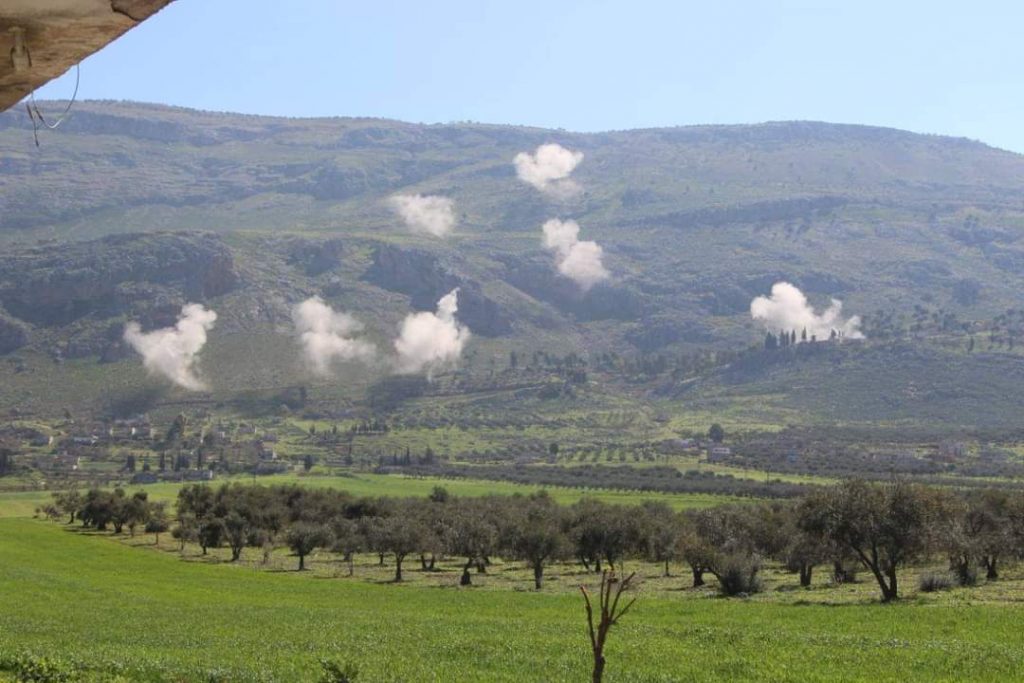 IDLIB, Syria (North Press) – On Tuesday, the Syrian government forces renewed bombing of the sites of the armed opposition groups, in light of the mutual bombing between the two sides in the de-escalation zone in northwest Syria.
The government forces bombed the fortifications of the opposition groups near the village of Feleifel in the southern countryside of Idlib with surface-to-surface missiles, opposition military sources told North Press.
Also, the government forces targeted the village of al-Ankawi in Ghab Plain, west of Hama, with mortar shelling, the sources added.
The bombing coincided with intense flight of Russian drones and warplanes over the countryside of Idlib, Hama, Latakia and the countryside of Aleppo, without any airstrike reported so far.
In the same context, al-Fateh al-Mubin Operations Room, which includes Hayat Tahrir al-Sham (HTS) and other armed groups, announced that it targeted military sites of the Syrian government forces in the town of al-Malajah, south of Idlib.
The military escalation between the Syrian government forces and pro-Turkish opposition groups within the de-escalation zone, comes despite the ceasefire agreement which has entered its second year.
Reporting by Samir Awad