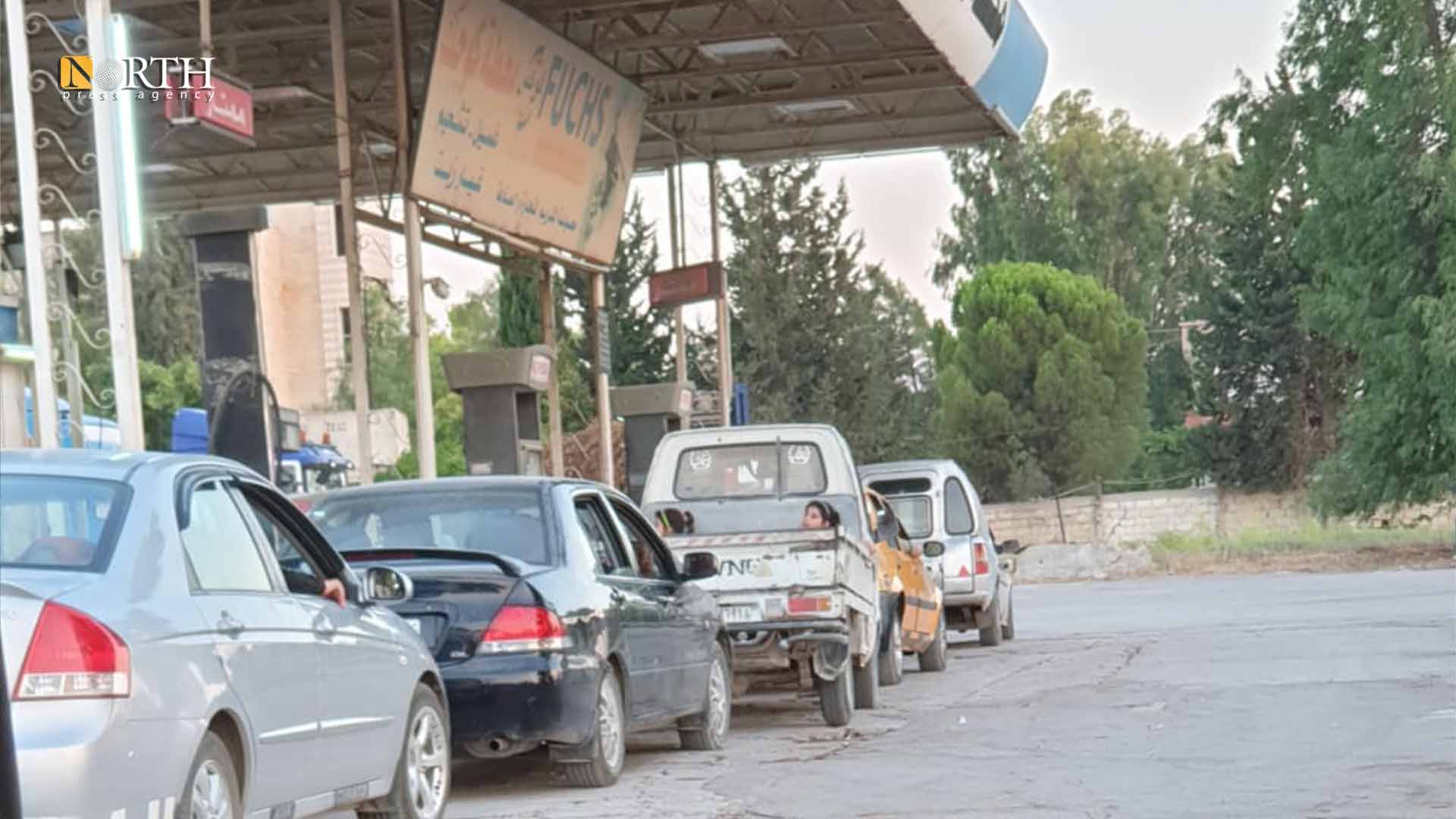 HAMA, Syria (North Press) – Vehicle owners in the city of Hama have expressed their complaints about the royalties imposed by the government checkpoints, under the name of "good news through the message" that they received on Friday to obtain their petrol allocations.
At the beginning of April, the Syrian government began implementing a mechanism for distributing gasoline through a messaging system to reduce congestion at stations, amid a fuel crisis in most of its areas of control.
Talal al-Yaseen (a pseudonym), a vehicle owner in the city of Hama, told North Press that when he went to the petrol station to get his petrol allowance from al-Ahlia station on Homs highway, he was stopped by military security checkpoint members.
The checkpoint members asked him to pay a sum of money for the "good news of the message" after knowing that he was going to the gas station, al-Yassin added.
He pointed out that "the only task of the checkpoints is taking money from drivers unlawfully."
Mutasim al-Rashwan (a pseudonym), a resident of Hama, told North Press that after he refused to pay them money, they tried to prevent him from going to the gas station, so he had to pay 1,000 Syrian pounds.
He expressed his anger, saying, "It is gangster and militia behavior."
The city of Hama suffers from severe restrictions on residents by the government checkpoints that impose royalties in addition to bribes in the city, according to press reports.
Reporting by Ula Muhammad