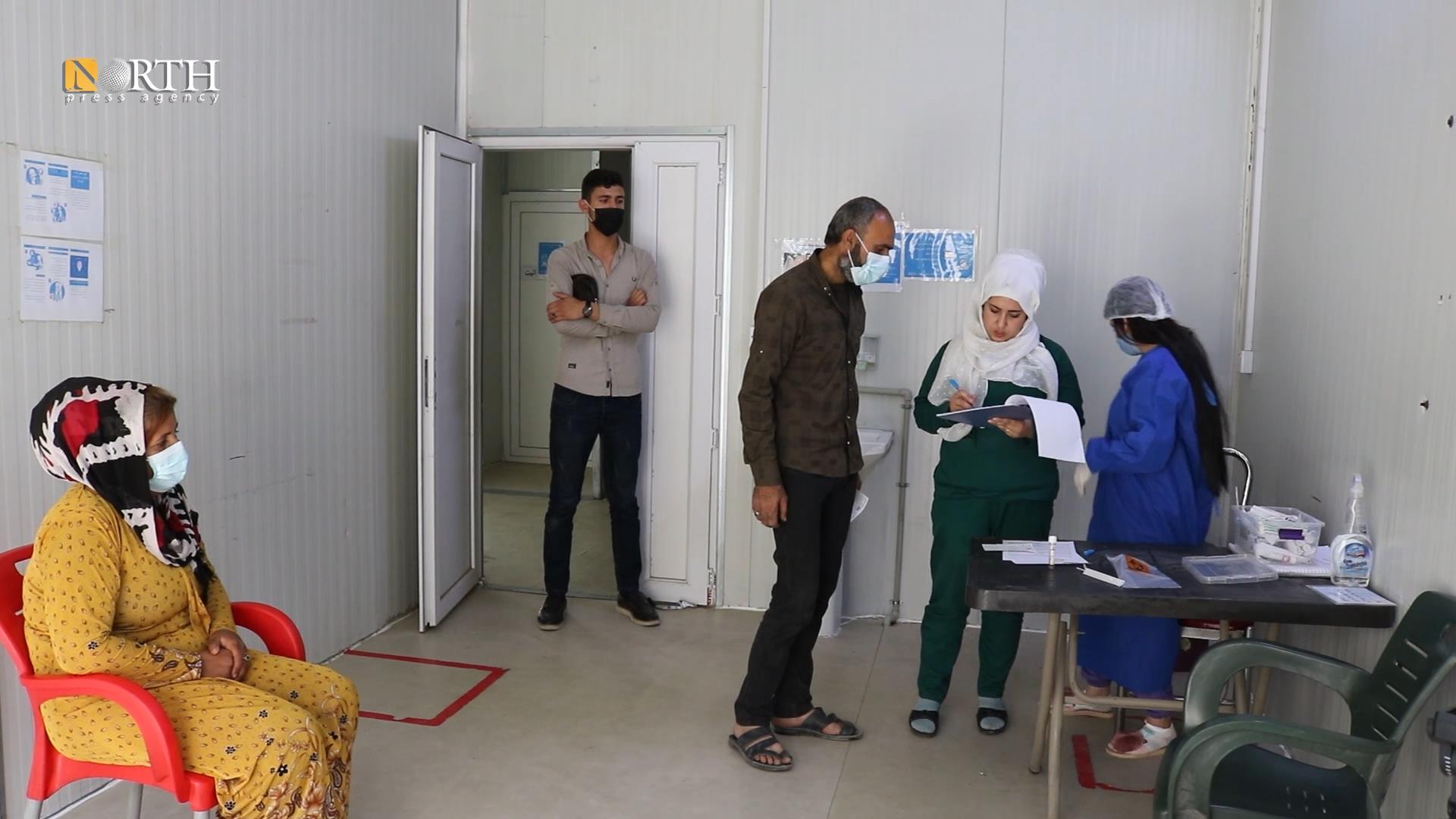 HASAKAH, Syria (North Press) – The city of Hasakah and its countryside, like other cities in northeastern Syria, are witnessing a new wave of infections of COVID-19 amid a complete lockdown imposed on the region.
Amed Hesso, official of the Emergency Department for COVID-19 in Hasakah, said, "We receive from 90 to 120 suspected cases a day for swab, and 35 to 40 percent of this number are confirmed cases."
The Health Authority of the Autonomous Administration announced Thursday that five deaths and 200 new cases of coronavirus had been recorded in the regions of northeastern Syria.
Hesso added, "We have a care center, and it is in COVID-19 hospital. There are many confirmed cases, some of them are suspected, so today there are 25 confirmed cases and 7 suspected ones."
COVID-19 Hospital opened in Hasakah Governorate last year to treat people infected with coronavirus in the Autonomous Administration areas in northeastern Syria.
The Coronavirus Emergency Department transfers the patient to the Triage Department, which is isolated from the People's Hospital (the National Hospital). There is a team that assesses if the patient needs to be swabbed, then tests the patient, and from there decides whether to isolate them in the People's Hospital or the COVID-19 Hospital, according to Hesso.
Safaa Mahmoud, a member of the Coronavirus Emergency Team in Hasakah, said, "Our mission is to take swabs and fill in the patient's data and symptoms that accompany the patient."
She explained symptoms that the patient feels may vary widely, such as fever, loss of appetite, and general weakness, but the third wave of coronavirus has more digestive symptoms.
Reporting by Dilbreen Moosa