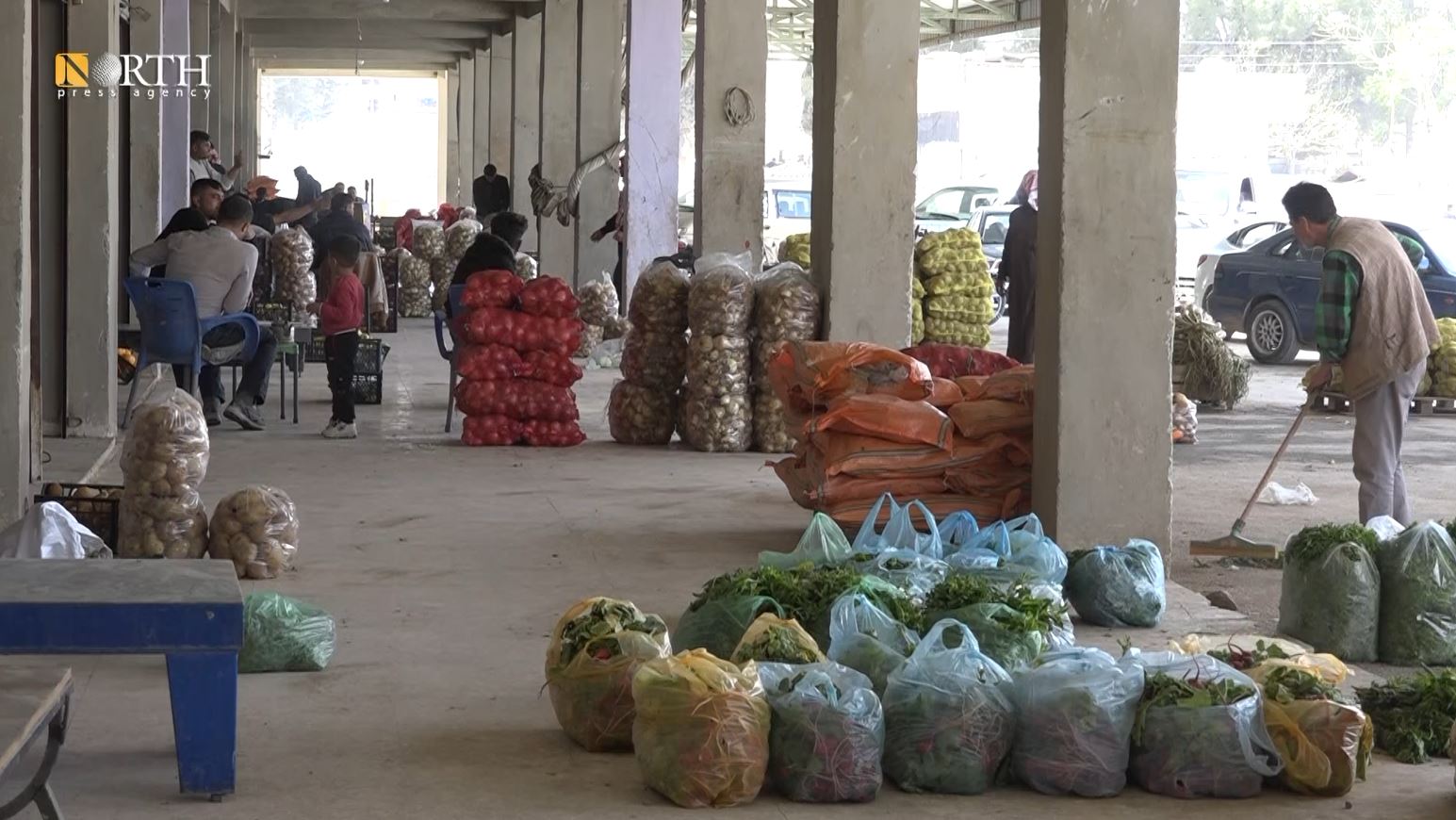 KOBANI, Syria (North Press) – On Thursday, the vegetable markets in Kobani, northern Syria, witnessed a sharp rise in the vegetable prices, hours before the start of the implementation of the total lockdown imposed to counter the spread of coronavirus.
On April 6, the Crisis Management Cell in the Euphrates region announced total lockdown in the region, for a period of 10 days, starting from April 9.
The Euphrates region is a geographical division used by the Autonomous Administration, and it refers to Raqqa, Kobani, Tabqa, and Tel Abyad.
Ahmad Sayyed Ahmad, 24, a resident of Kobani, said that the price of vegetables increased by 1,000 Syrian pounds, compared to the price three days ago.
He demanded the Directorate of Supply of the Autonomous Administration to work to solve this problem, which recurs every time the lockdown is imposed.
The move of individuals and vehicles will be prohibited when the lockdown comes into effect, according to the circular issued by the Crisis Cell.
Noah Qader, 58, a vegetable dealer in the vegetable market in Kobani, ruled out that the high prices are related to the spread of coronavirus or the lockdown decision.
He pointed out that the main reason for the high prices is the closure of the crossing by the government, the increasing demand for vegetables by the population, and the insufficiency of imported quantities to meet the population's need.
Since 21 March, the Syrian government has closed three crossings with the Autonomous Administration-held areas, which restricts commercial move.
Reporting by Fattah Issa