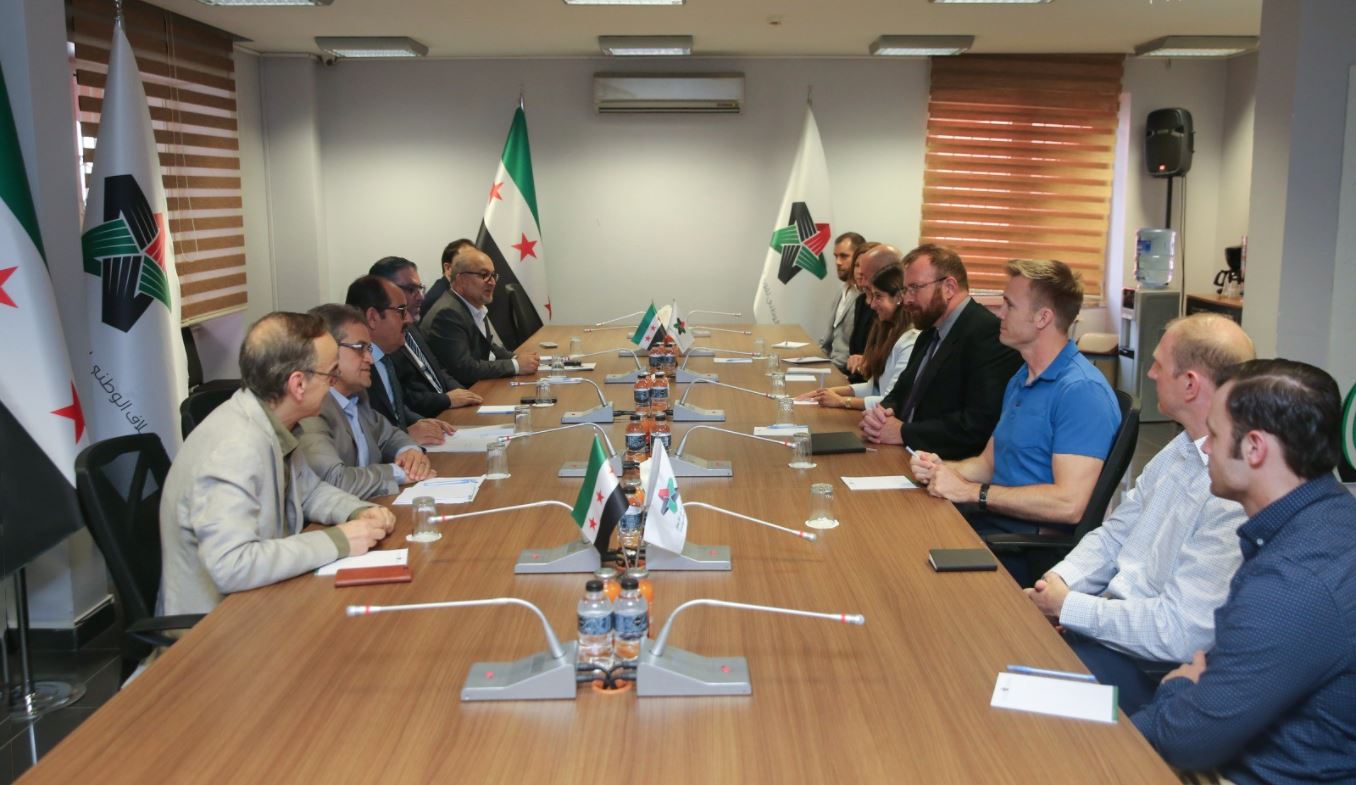 QAMISHLI, Syria (North Press) – On Tuesday, Syrian opposition activist Jolya Suleiman said that the refining process of the structure of the Turkish-backed Syrian National Coalition "lies in the interests of mercenarism and compromises."
The activist talked about the "process of restructuring of the Syrian Coalition; however, the outcomes of this are delays, and reach no agreements that suit all parties."
The Syrian Coalition so far "has been swaying between promoting the democratic illusion and implementing agendas of the Muslim Brotherhood affiliated with its global organization," Suleiman told North Press.
In November 2012, the Syrian National Coalition (a Turkish-backed Syrian opposition coalition) was founded in Istanbul.
"Narrow mercenary interests do not rise to the level of the peoples' movement; however, it is not surprising what we see today," she said.
The Syrian issue "has entered a maze with no exit, and those who believe that Syrians have the appropriate solution to return the influence of the regime militarily and lead the social equation to stability are wrong," political analyst Mosa Jaraddat told North Press.
Jaraddat believes that state of waiting will last for a long time. "The Syrian issue has entered the international bazar that wants all Syrians to remain on standby, without hope for any solution," he added.
The renewable restructuring process of the Syrian Coalition "is just a response to the sponsor and supporter's call, in the same structure without change," he added.
"Any change in the Coalition structure will be worthless if this structure does not address the phase's requirements," he pointed out.
The Syrian Coalition "has the minimal legitimacy to represent the Syrian opposition in any future negotiation," he stressed.
This representation "will remain deficient if it remains captive to the regional equation that controls it," he added.
The political analyst said, "The regional equation is primarily concerned with its interests first and foremost."
Reporting by Ihssan al-Khalid