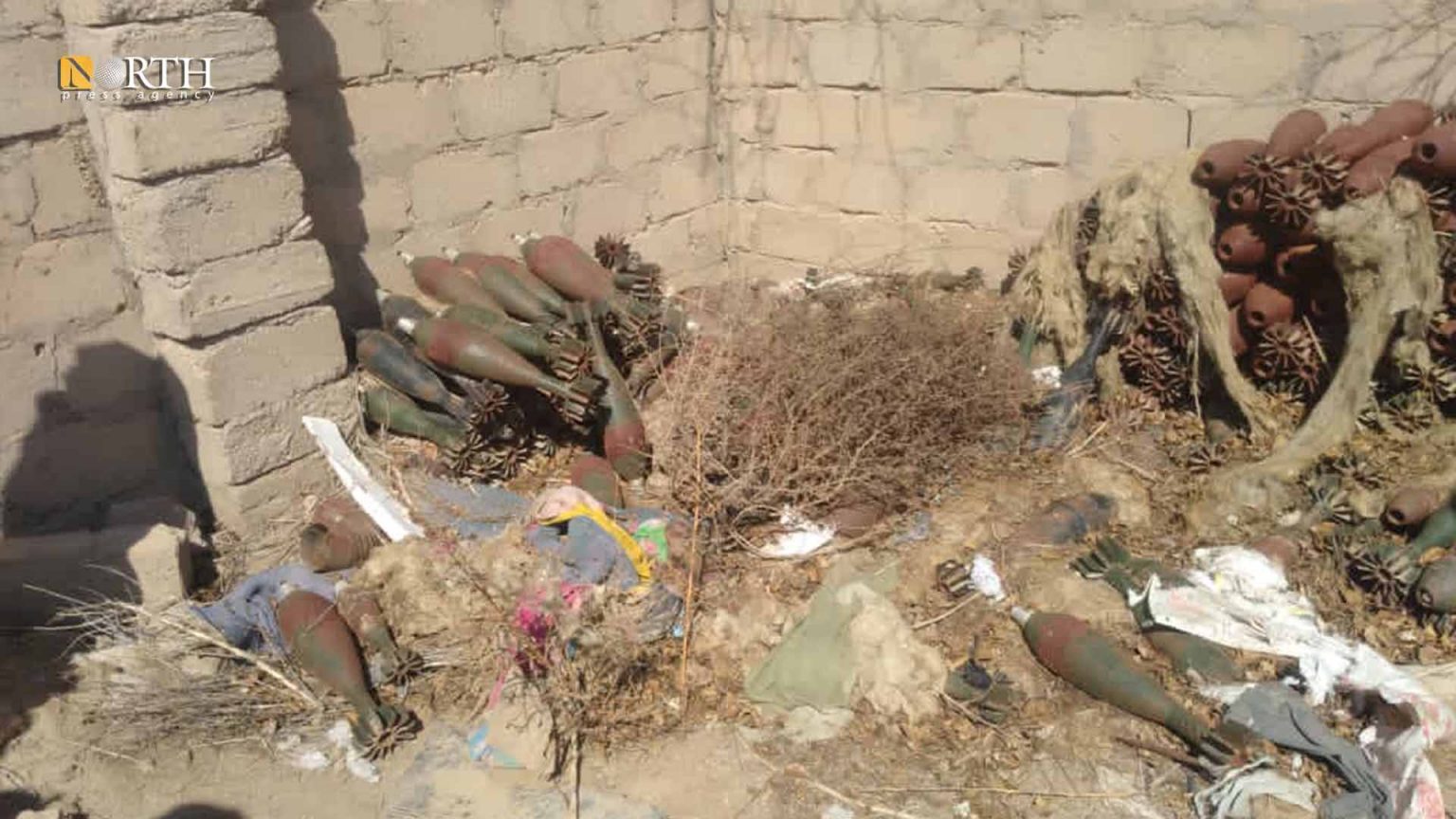 DEIR EZ-ZOR, Syria (North Press) – Recently, engineering teams affiliated with the Syrian Democratic Forces (SDF) have started working to remove remnants of war in the town of Baghouz and its surroundings adjacent to the city of al-Bukamal, 140 kilometers east of Deir ez-Zor, after successive pleas from residents.
Unexploded ordnance (UXO) spread between houses and farms killed more than 37 children and caused 42 disabilities, co-chair of al-Marashidah town Assa'd al-Dakhil told North Press.
The campaign of removing UXO, including projectiles, mines, and explosive belts, started in the town of Baghouz and al-Marashidah.
SDF took control of Baghouz, the last stronghold of the Islamic State (ISIS) in Syria, after violent battles with the support of the Global Coalition in March 2019.
Reporting by Muhammad Ali