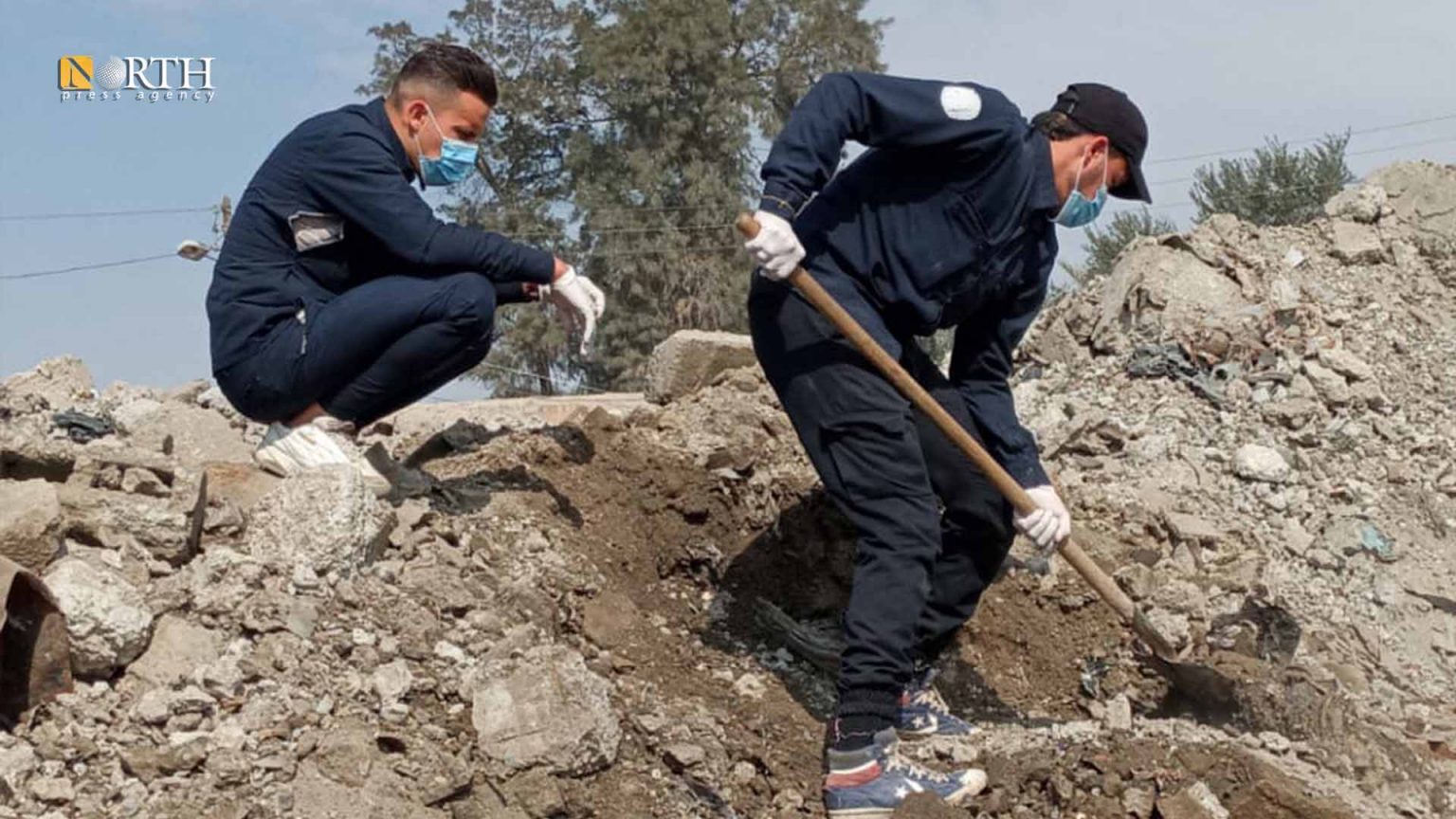 RAQQA, Syria (North Press) – On Tuesday, the Initial Response Team in Raqqa, northern Syria, exhumed an unidentified body under the rubble of a house in the industrial zone, east of the city.
Team Leader Yasser Khamis told North Press that the forensic team went to the aforementioned site after receiving a notification about a possible mass grave in the area.
After inspecting the site, one body was exhumed, and its identity is still unknown. according to Khamis.
He further explained that the team intends to complete the search at the site extensively to ascertain whether there are other bodies.
"The exhumation works need heavy equipment that we will receive within the next week," Khamis added.
In early February, the Initial Response Team completed the exhumation of the bodies from mass grave no. 28, near al-Furousiya area, north of the city of Raqqa.
Reporting by Ahmed Hassan