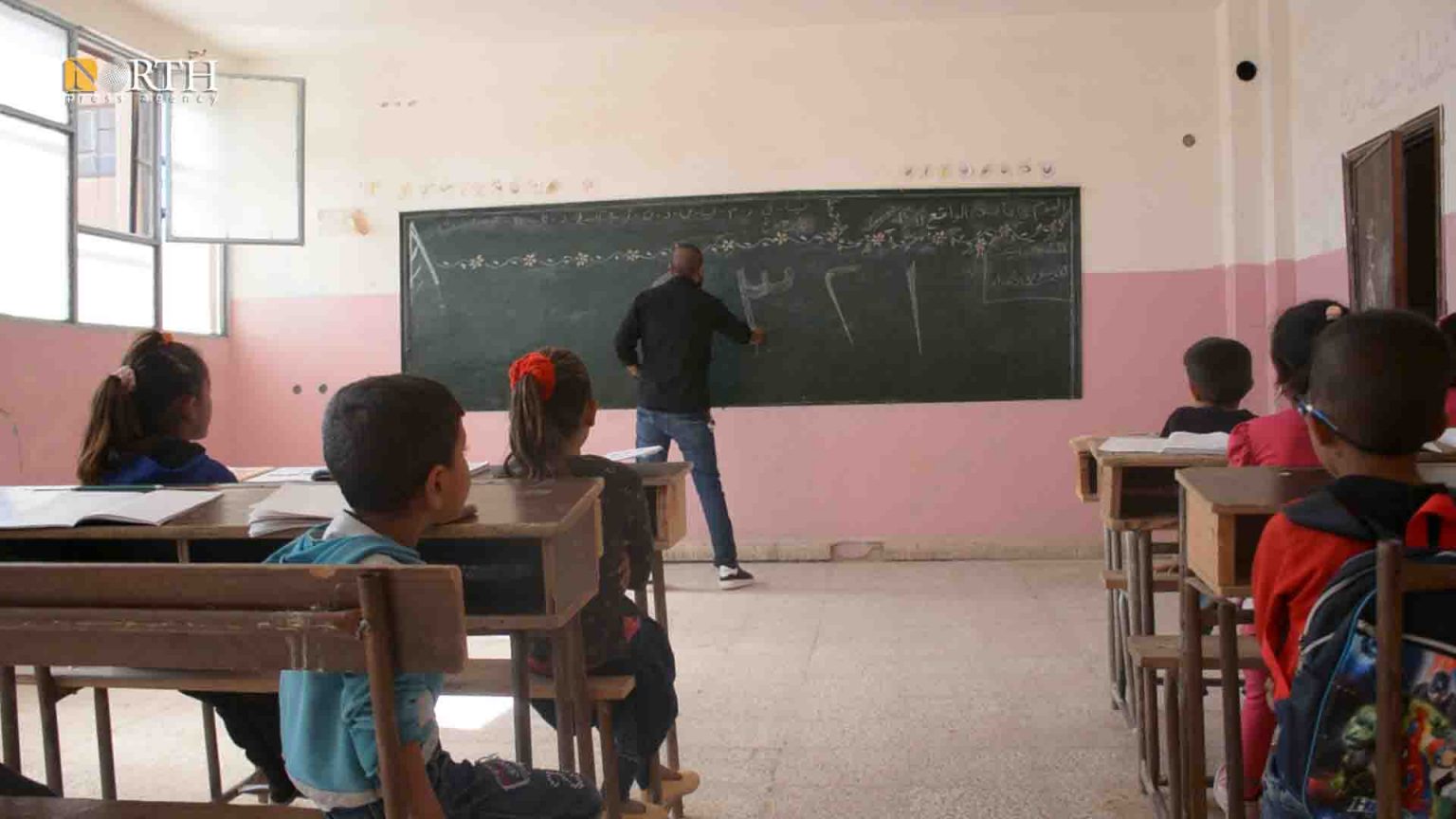 QAMISHLI, Syria (North Press) – The Education Board of the Autonomous Administration of North and East Syria (AANES) denied on Friday reports that teachers had been fired from their jobs for failing to carry out military service.
Last week, the Qatar-based Syrian Network for Human Rights (SNHR) issued a report claiming that 61 teachers were pressed into compulsory military service. The Education Board stated that the report "contains many inaccuracies and does not approach the truth."
The Education Board published a statement in response to the accusations stating that "the Syrian Democratic Forces (SDF) is a military entity, and it is not concerned with the educational process, neither directly nor indirectly."
"It is forbidden for military discipline forces to enter schools and take teachers from inside the school campus," the response added.
The Board indicated that there is an agreement between themselves and the SDF-affiliated Self-Defense Forces (HXP) regarding teachers required to carry out military service with the HXP in order not to affect the educational process.
SNHR's 15-page report also accused the Autonomous Administration of "changing the educational curricula and introducing distorted and incorrect educational materials that contradict the history of Syria," to which the Board replied that the curricula taught in AANES schools in Tabqa, Raqqa, and Deir ez-Zor is still the UNICEF curriculum.
"Curricula are prepared by a specialized institution, which is the Curriculum Institute, which employs about 75 teachers and specialists, noting that an expanded workshop has been formed that includes specialists from Raqqa, Deir ez-Zor, Tabqa and Manbij," the Education Board statement added.
The statement concluded that the authors of the report are based in Qatar and receive Turkish backing, making them biased to the aims of the Autonomous Administration of Syrian Democratic Forces.
Reporting by Hosheng Hassan