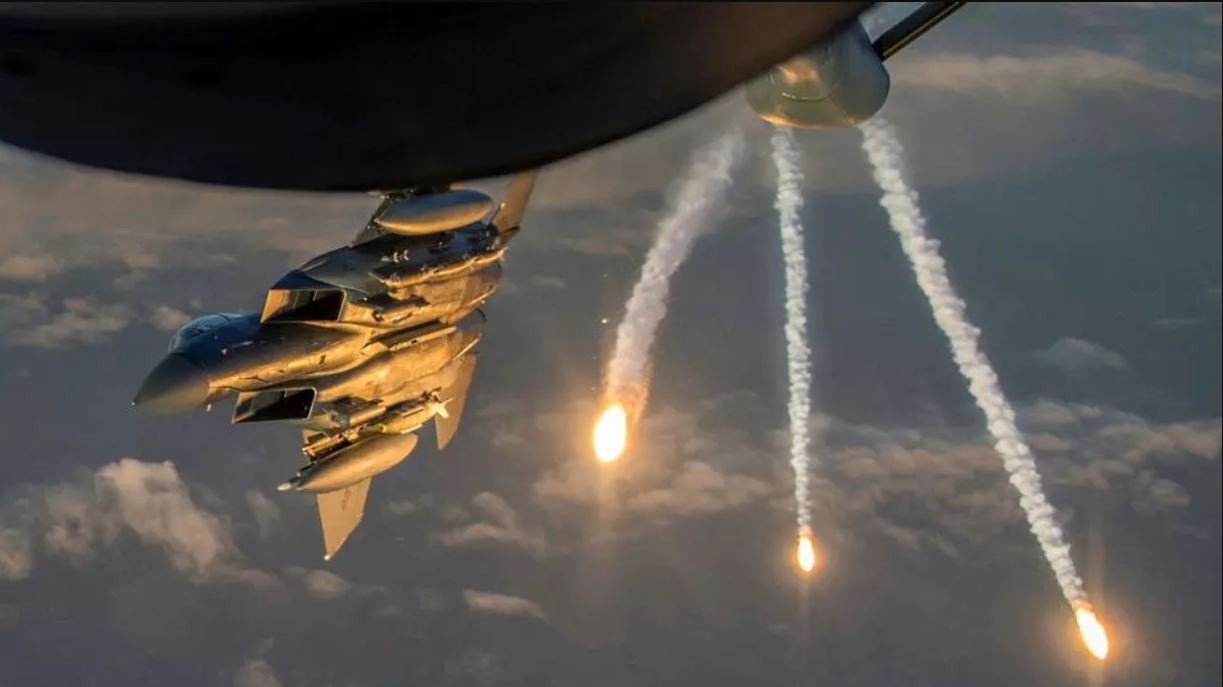 HASAKAH, Syria (North Press) – The United States targeted sites of Iranian-backed militias in northeastern Syria after midnight on Thursday – Friday, in the first military operation of by the new US administration in Syria.
US Department of Defense spokesman John Kirby described the operation as defensive, and said that the strikes destroyed infrastructure located at a border post used by Iranian-backed militias, especially Hezbollah.
The strikes are a response to the recent attacks on American crews and coalition forces in Iraq and the constant threats against them, Kirby added.
Last week several missiles fell in Erbil, the capital of the Kurdistan Region of Iraq, and the Balad Air Base in Salah al-Din.
The Syrian Observatory for Human Rights (SOHR) said that the bombing destroyed three ammunition trucks coming from Iraq to a border point south of the city of Albu Kamal, eastern Syria.
At least 17 fighters were killed, according to a preliminary estimate, all of them members of the Popular Mobilization Forces," said SOHR director Rami Abdulrahman.
Agencies