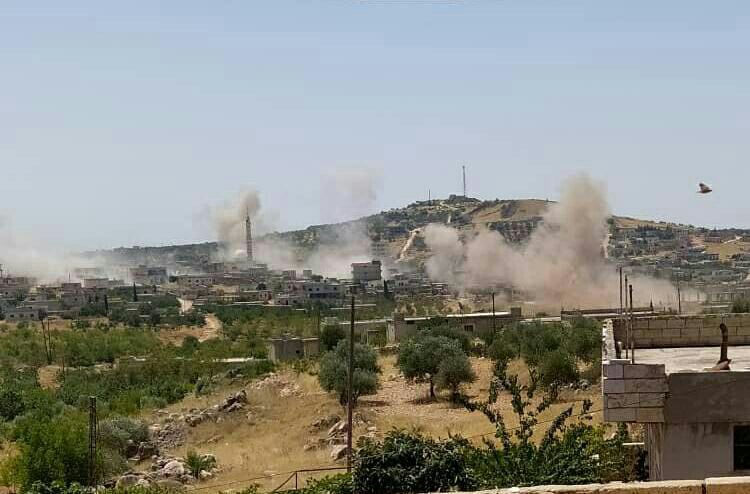 IDLIB, Syria (North Press) – On Thursday evening, the Turkish forces and the Syrian government forces exchanged shelling in Idlib, northwest Syria, which is included in the de-escalation agreement.
The government forces targeted the outskirts of the Turkish point in the town of al-Bara, south of Idlib, with artillery and missiles, military sources of the Syrian opposition told North Press.
The Turkish forces also targeted posts of the government forces in the city of Kafr Nabl in the southern countryside of Idlib, the sources added.
In the meantime, dozens of missiles and artillery shells fell on the fortifications of the opposition groups in the villages and towns of Kansafra, al-Fatirah, Sufuhn and the outskirts of the town of al-Bara.
Other sources reported to North Press that the opposition groups targeted government forces' positions in the city of Kafr Nabl, killing and wounding a number of them.
In addition, the Ruwaiha area in the eastern side of Zawiya Mountain in Idlib countryside witnessed sporadic clashes between the opposition groups and government forces, with no casualties reported.
The Moscow-Ankara Agreement in 2017 and its additional protocol in March 2020 provides for the cessation of all military operations in the region.
Reporting by Bara' al-Shami