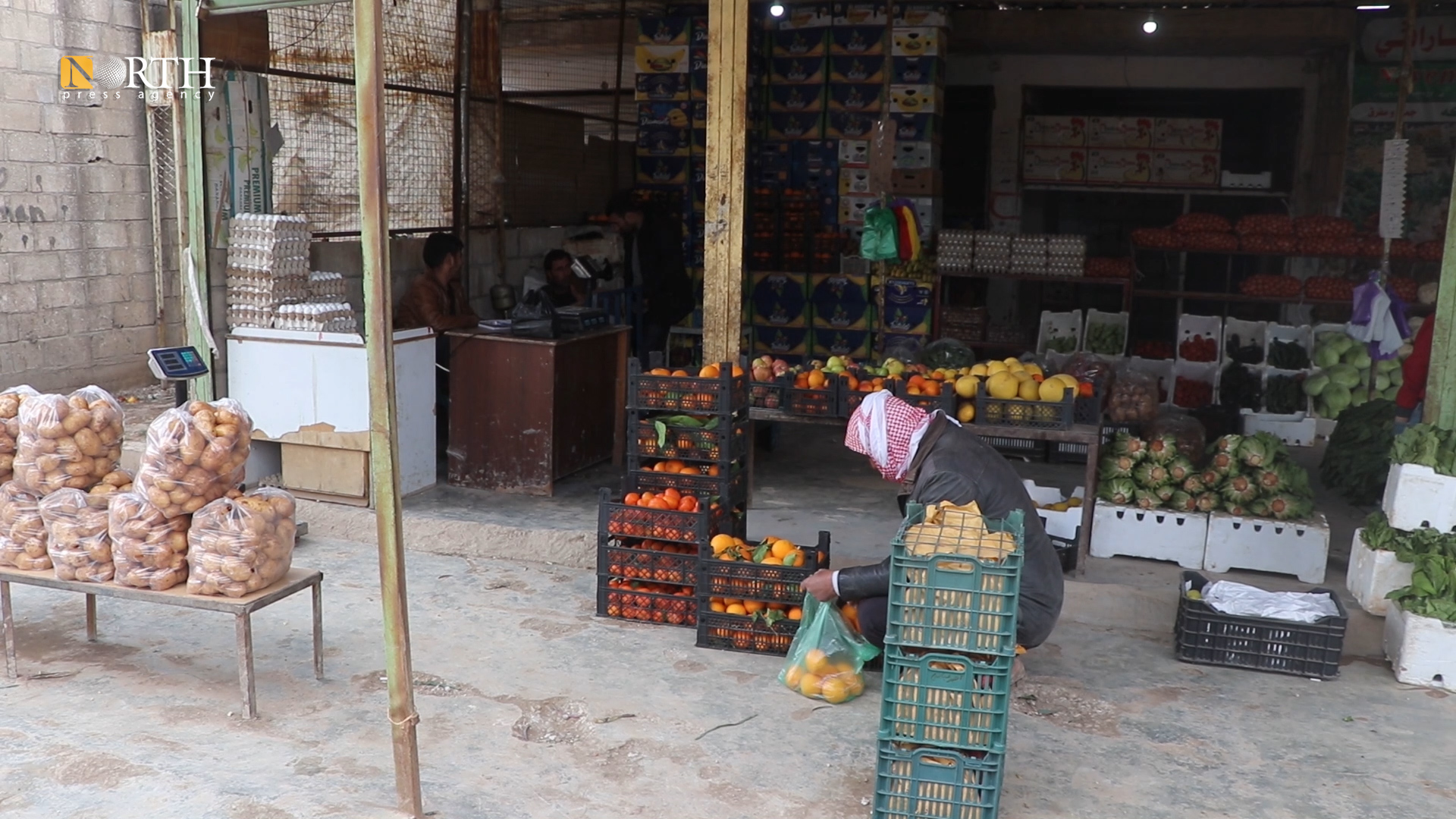 TEL TAMR, Syria (North Press) – On Thursday, the residents of Tel Tamr, north of Hasakah, say that the falling of the Syrian pound against the US dollar caused a significant decline in the movement of buying and selling.
The Syrian pound has been witnessing a decline for two weeks, as one dollar exceeded 3,500 SYP.
"The rise of the prices paralyzed business, and the sales decreased," Jalal Jamil, owner of Men's clothing store, said.
Jamil added that they buy clothes in dollar and sell them in Syrian pound, "and it affects the purchase and stops the selling."
In light of the fluctuation of the exchange rate in the region's markets, and the continuation of the currency exchange process, many exchange dealers in Tel Tamr indicated that "they would close their shops in the coming days if the dollar continued to rise."
The implementation of the US sanctions, known as the Caesar Act in June 2020, led to the collapse of the value of the Syrian pound, which affected the Syrian market in general.
The residents expressed their discontent of instability in prices and selling all materials according to the dollar price, indicating that they currently focus on securing food and obtaining the necessities only.
Mubarak al-Ahmad, a resident of al-Muqren village, west of Tel Tamr, said, "the prices are crazy, all stores sell in dollar and we cannot object."
The wages and salaries have become "very low" and cannot cover the needs of the families amid the continued increase of the exchange rate of the dollar, according to public sector workers.
Officials in the Supply Committee in Tel Tamr believe that the fluctuation of the dollar's price makes the daily controlling of prices "extremely difficult."
Sino Berro, a currency exchange dealer, said that the instability of exchange rates affects all the stores negatively.
He added that during February, the process of exchanging currencies has not stopped "because of fears of losses."
Reporting by Dilsoz Youssef