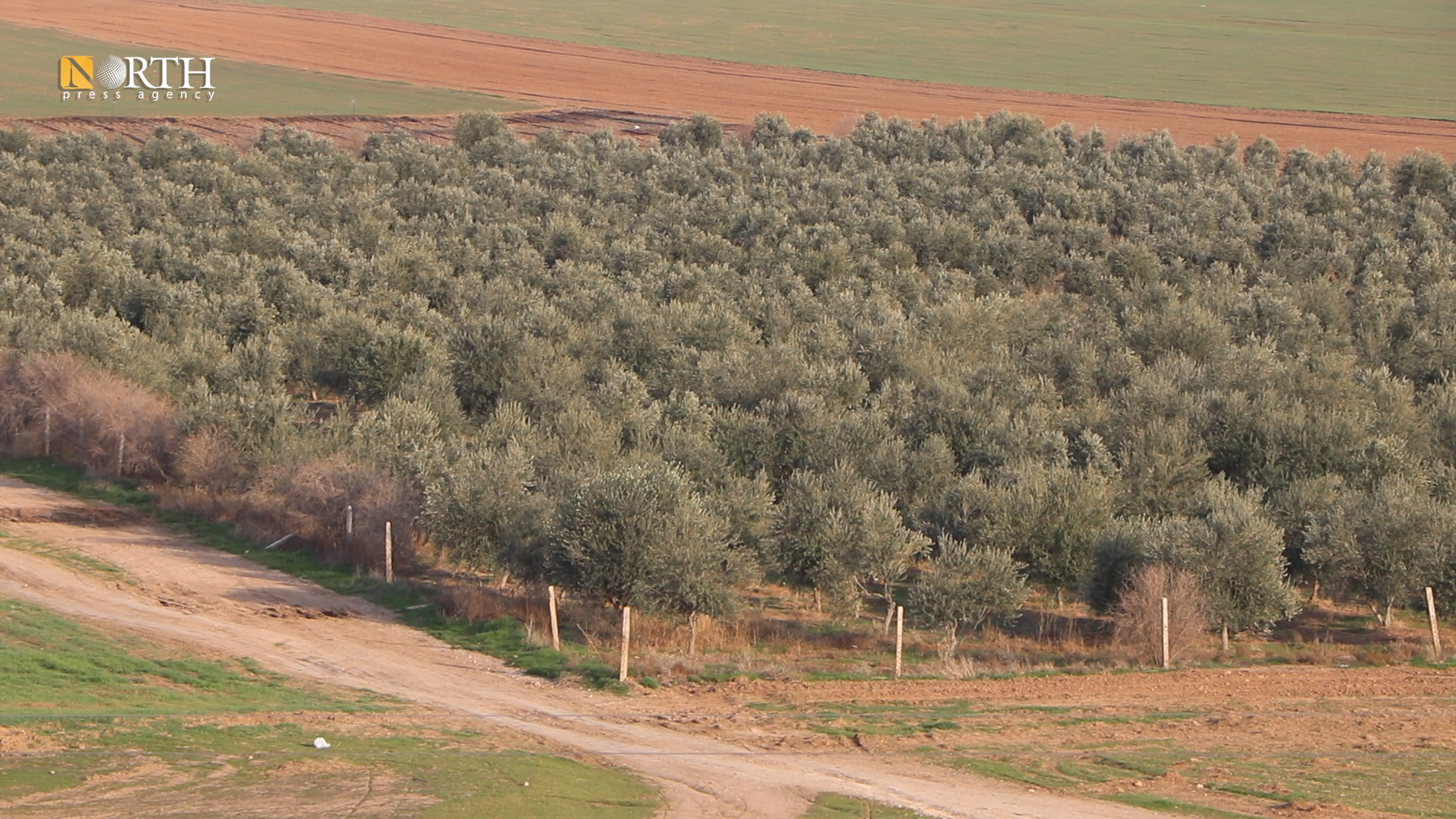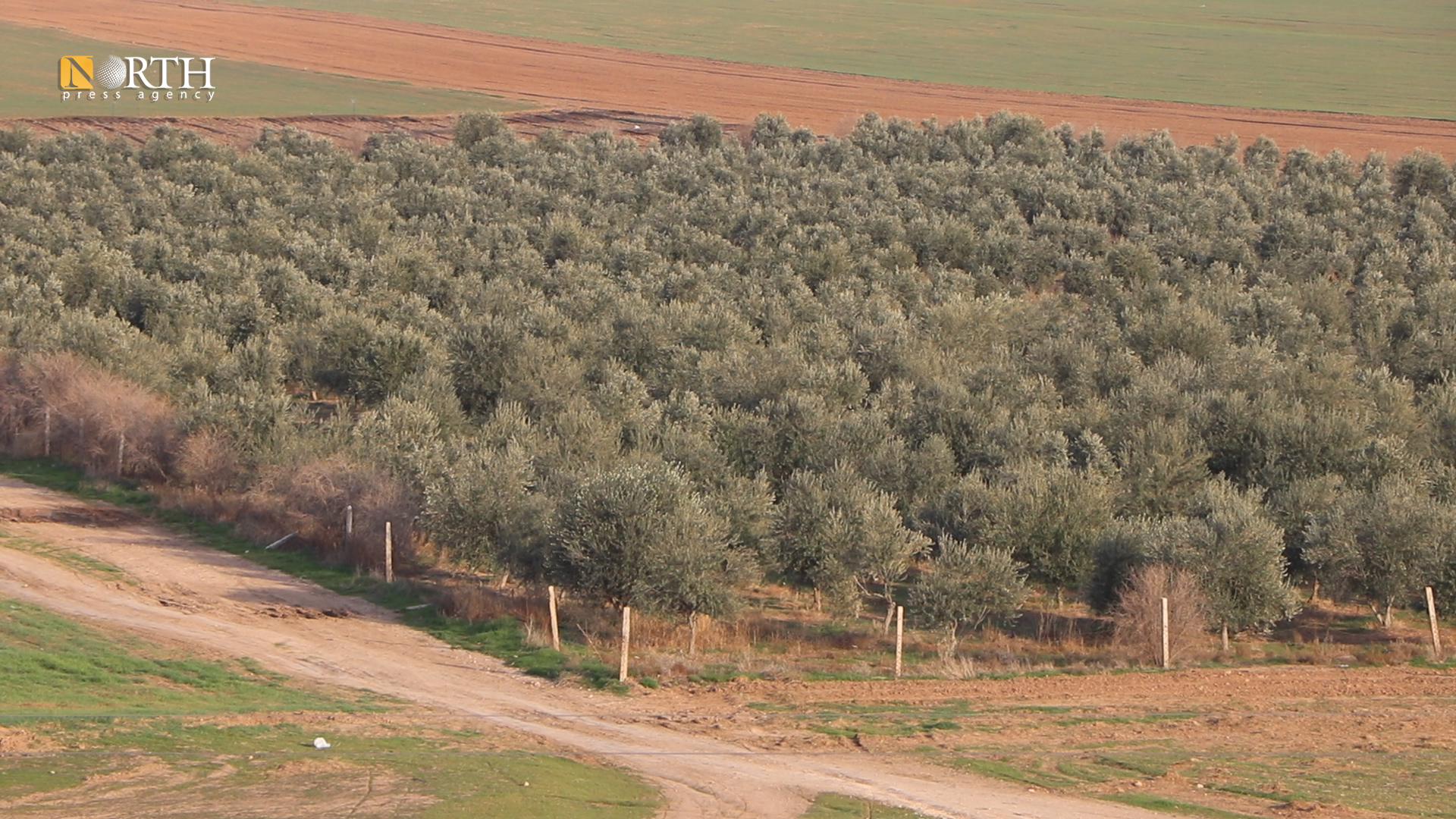 HASAKAH, Syria (North Press) – Some farmers in the countryside of Hasakah, northeastern Syria, tend to plant fruit trees, which was spread during the recent years.
Due to the decrease in the product of traditional crops such as wheat and barley, especially after the Syrian pound lost its value against foreign currencies, some farmers tend to plant their farms with fruit trees such as olive, grapes and pomegranate.
The relative stable security situation in the region encouraged the residents to establish farms in the northern and western countryside of the city.
Abandon traditional crops
Abdulmajid Abdulqader, farmer from Hessi Ossi village north of Hasakah, said that the high costs of cultivating traditional crops such as wheat, barley and cumin prompted him to plant varieties of fruit trees.
"Many started planting trees, some of whom planted 1,500 trees and others 2,000, as its production will be better than of wheat and barley," Abdulqader said.
"Wheat, barley and cotton are not profitable, not even lentils and cumin, but olive trees become productive after three years," he added.
"I have planted 150 trees so far, and I bought drip irrigation grid," he noted.
Good production
Ahmad Salama, who works in a farm north of Hasakah, said that comparing between the costs of planting wheat and trees, the trees are more profitable.
"Pomegranate production was poor, grapes' was good, we sold part and gave some to the people in need, while the olive production was very good," he said.
"We produced about 55 tins of oil, each tin costs 125,000 SYP, if the crop was wheat or barley, the production would not be in this quantity," he added.
Appropriate prices
Abdulrahman al-Salem, owner of a nursery in the city of Hasakah, said that olive, grape and pomegranate seedlings are the best-selling this year, in addition to ornamental trees, while other fruit varieties such as peaches, pears and figs are sold at a lower rate.
Al-Salem said that he brings the seedings from Hama countryside, in western-central Syria, as their prices are considered cheap comparing to other goods after the collapse of the Syrian Pound.
There are about six nurseries in the city of Hasakah and the towns of Safiya and Tweina, al-Salem added.
The prices of fruit seedlings in Hasakah start from 3,000 SYP according to type and size, while the prices of ornamental shrubs range between 2,000 and 25,000 SYP.
Al-Salem pointed out that urban people prefer ornamental plants and some types of fruit trees, while rural residents are interested in forest and thorn trees to fence their farms and homes.
Reporting by Jindar Abdulqader