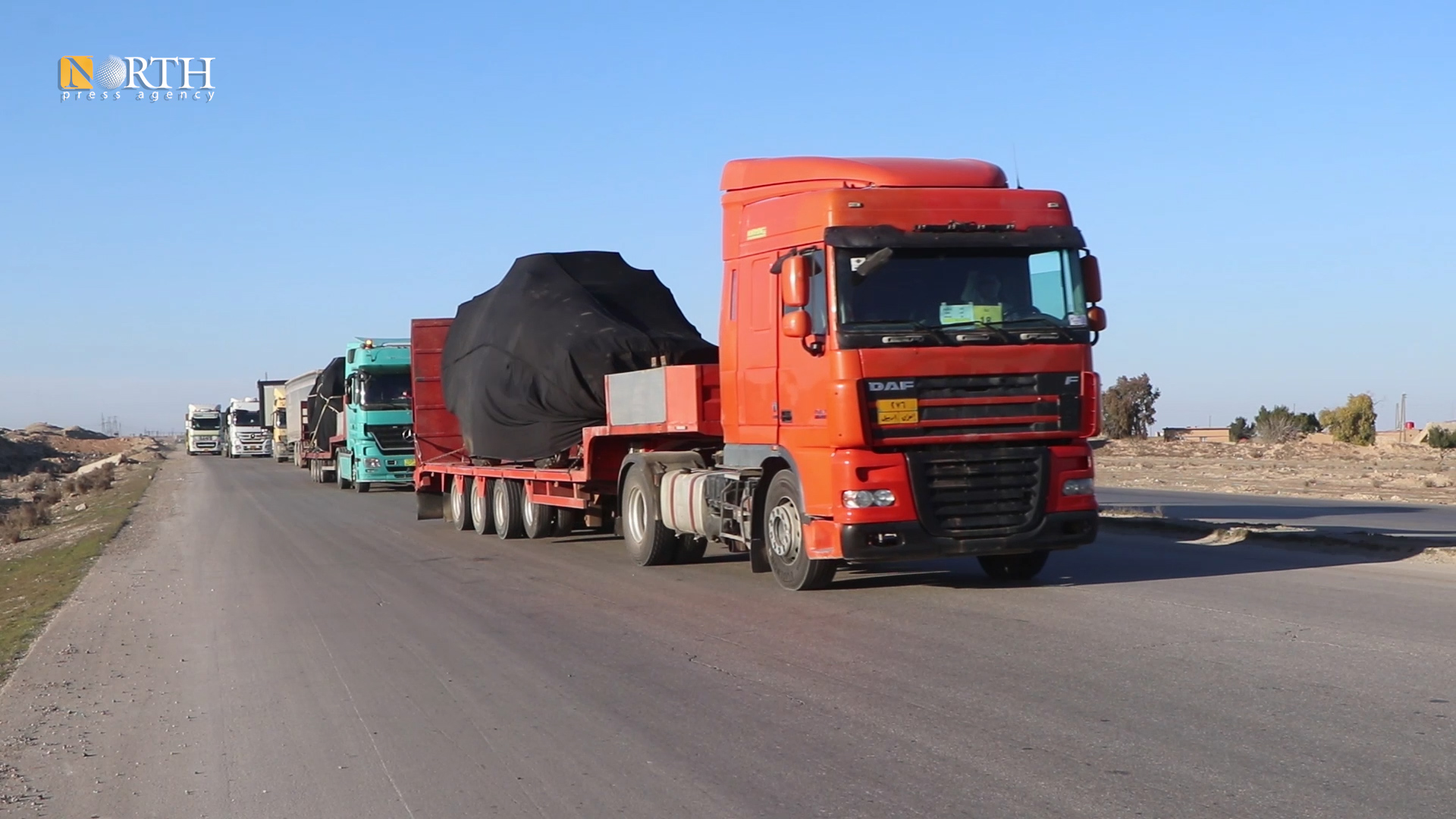 HASAKAH, Syria (North Press) – On Wednesday evening, the US-led Global Coalition brought new military reinforcements to its bases in Hasakah countryside, northeast Syria.
A convoy consisted of 17 trucks loaded with military vehicles and logistical equipment headed to the Global Coalition base in the town of al-Shaddadi in the southern countryside of Hasakah.
The reinforcements entered northeast Syria late on Tuesday through the Semalka border crossing with the Kurdistan Region of Iraq.
The US-led Global Coalition continues to send more military reinforcements to its bases in northeast Syria.
Reporting by Dilbreen Moosa