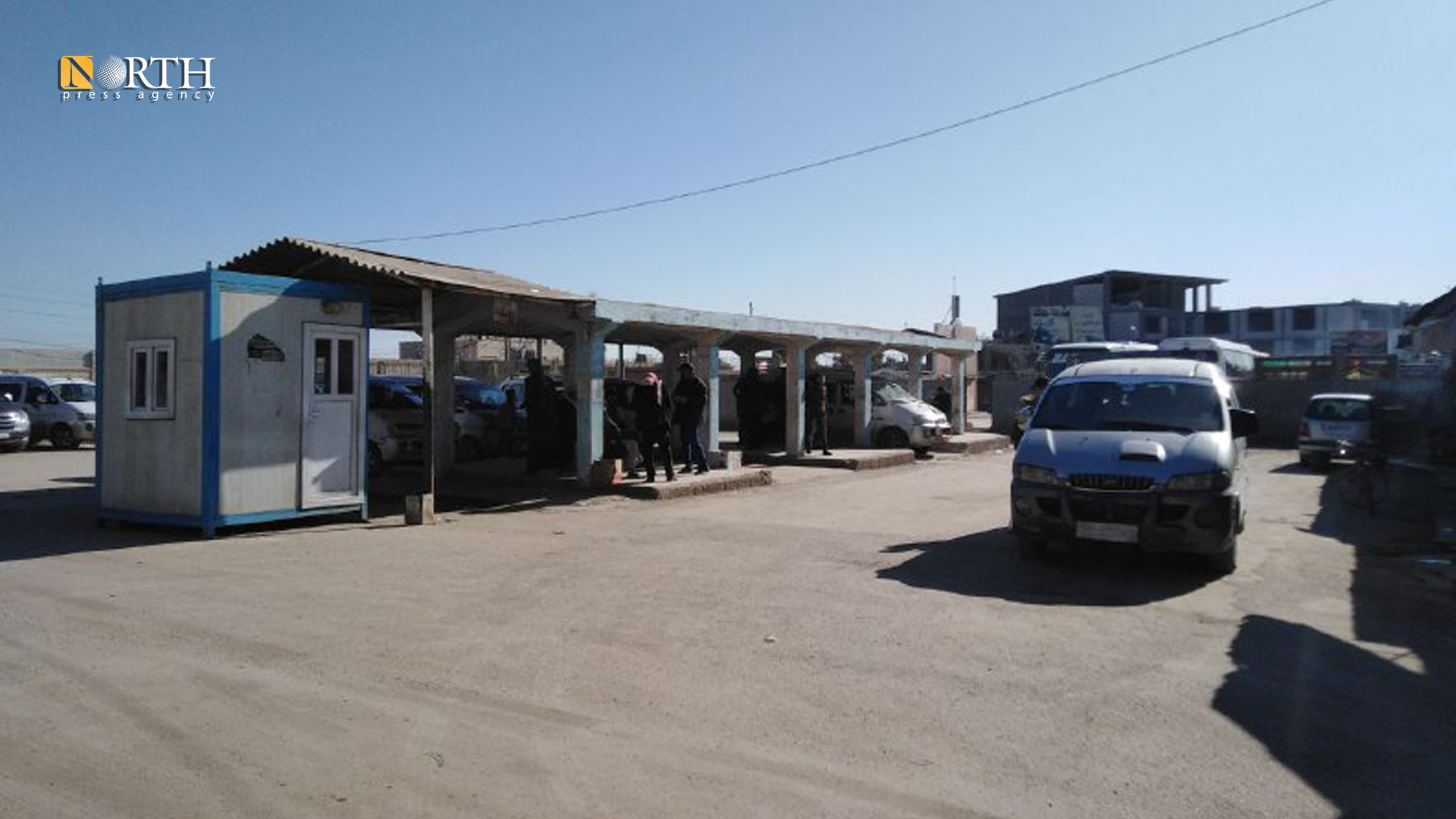 QAMISHLI, Syria (North Press) – Drivers in the al-Sina'a garage in the city of Qamishli, northeast Syria, continued their strike for the second day, protesting the wages they receive from the passengers, in light of the continued collapse of the value of the Syrian pound.
Muhammad al-Aroud, 38, a driver working on Qamishli-Derik line, said that the 800 pounds that they get from the passenger in exchange for driving him/her, are worth nothing against the rise of the dollar.
"More than once, we submitted requests to the Drivers Union and the garage administration to raise the official tariff for transportation, but we have not received a response from them yet", al-Aroud added.
A number of the garage's drivers prefer to stay at home until the authorities make a decision that would raise the official tariff for transportation.
"In the past, the garage was crowded with public transport vehicles, but today, as we see, there are a few drivers only," al-Aroud noted.
In a phone call with North Press, an official source in the Transportation Directorate said that the Autonomous Administration is working on studying the complaints and requests made by the drivers regarding raising tariffs, refusing to provide any other details.
On Tuesday, the drivers went on strike in objection to the transportation tariff in light of the continued decline of the Syrian pound (SYP) against the US dollar.
The Transportation Directorate of the Autonomous Administration of North and East Syria (AANES) had previously set the transportation tariff between Qamishli and Derik at 800 SYP, while the drivers ask to raise it to 1,000 SYP.
The drivers, who work on the Derik-Qamishli line, believe that the tariff is so little in comparison with the high costs of repairing and maintenance of their vehicles amid the collapse of the local currency.
Since June 2020, the Syrian Pound has been witnessing a continuous collapse, as one dollar, now, is more than 3,500 SYP in the local exchange markets of Qamishli.
Reporting by: Hogir Abdo