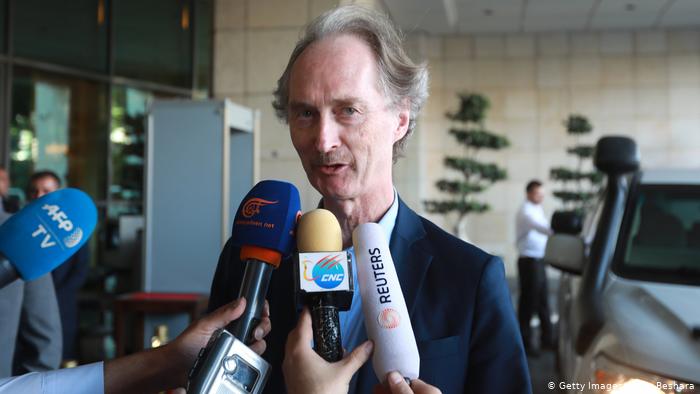 QAMISHLI, Syria (North Press) – On his arrival in Damascus on Sunday, the UN Special Envoy for Syria, Geir Pedersen, said that his discussions would concentrate on the UN Resolution 2254 and the living conditions in the country.
"There are many issues I hope we can talk about, especially the difficult situation in which the Syrian people live," he added.
He did not refer to the Syrian Constitutional Committee and its meetings in his statements, since he had expressed his "disappointment" with them.
Pedersen held the Syrian government the responsibility for disturbing the fifth round of Geneva meetings, which concluded in January 29.
In a briefing to the UN council on February 9, he presented recommendations about the importance of changing the manner of dealing in the Constitutional Committee, while the session failed to reach a joint statement.
Before heading to Damascus, he met the Russian Minister of Foreign Affairs, Sergey Lavrov in Moscow, and they discussed a range of issues related to Syria, including the situation on the ground.
They also discussed the tasks of providing humanitarian aids, correcting the social and economic situation and the work of the Constitutional Committee.