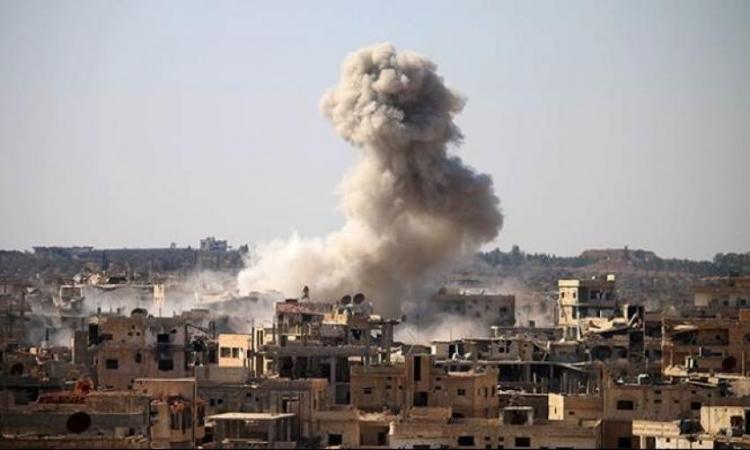 IDLIB, Syria (North Press) – Turkish army established on Monday a new military point in the town of Atarib, in the western countryside of Aleppo northwestern Syria.
Field sources told North Press that Turkish bulldozers have raised earthen berms in Atarib, after Turkish forces carried out a reconnaissance operation accompanied by the National Front for Liberation (a Turkish-backed Syrian opposition coalition).
The newly established Turkish point is 3 km away from the Syrian government-held areas in the village of Kafr Halab in the western countryside of Aleppo.
"The Turkish forces deployed tanks, vehicles, heavy logistical equipment and dozens of soldiers in the vicinity of the point," the sources added.
The Turkish army established many points in Zawiya Mountain area, the last of which was at the end of December 2020, in the village of Kadoura, adjacent to the government areas.
Press reports indicate to the presence of about 12,000 Turkish soldiers and 9,000 Turkish military vehicles, in the areas subject to the ceasefire agreement between Moscow and Ankara.
In October 2017, Turkey began establishing military points in northwestern Syria after it signed an agreement with Russia to establish a de-escalation zone.
Reporting by Bara' al-Shami