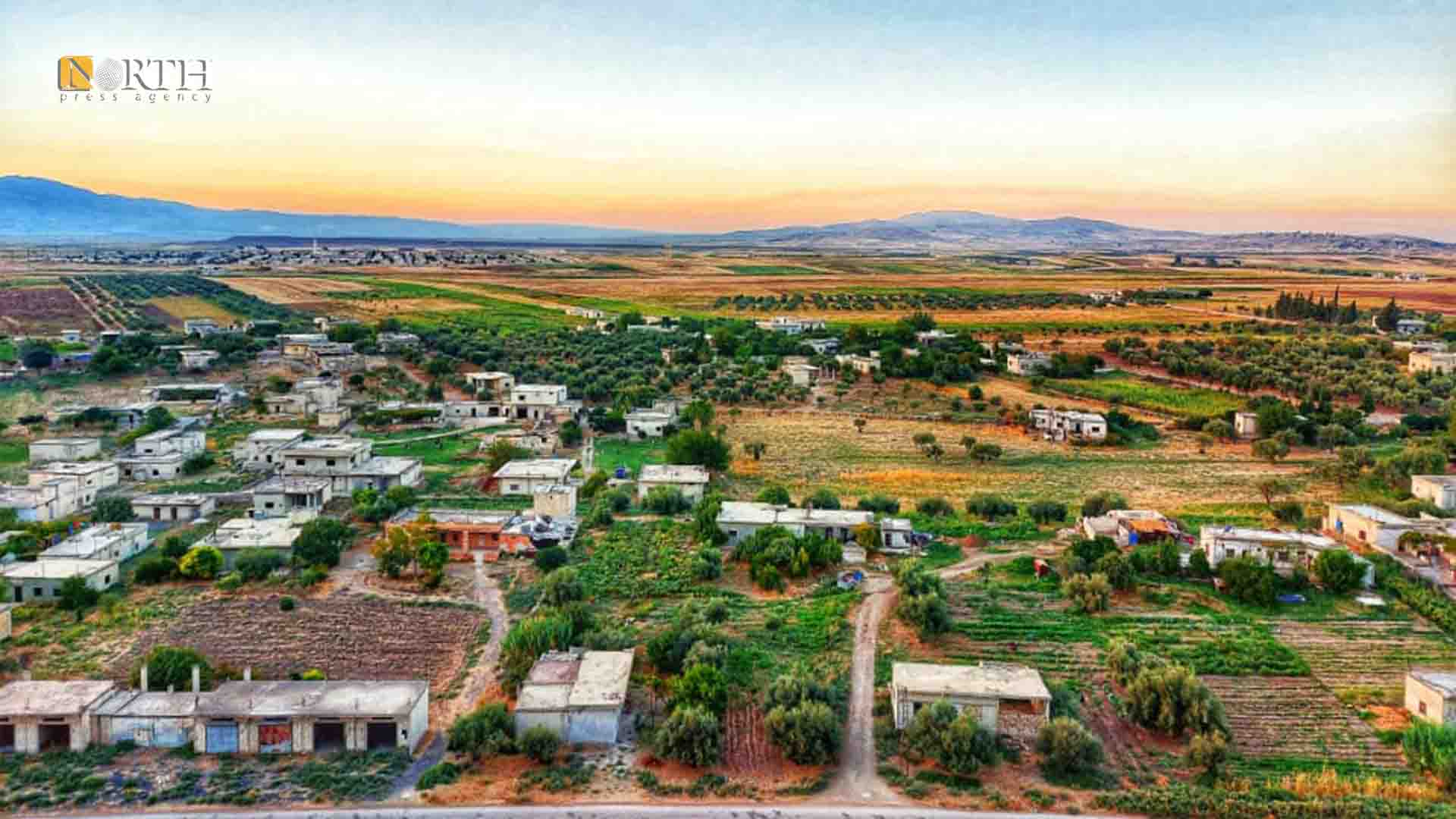 HAMA, Syria (North Press) – The recent military movements of the Syrian government forces have reinforced the fears of residents of Ghab Plain, west of Syria's Hama, about renewed military operations in the area.
A military source in the Turkish-backed National Front for Liberation told North Press, "the Syrian regime forces have been mobilizing for weeks in several areas in the Ghab Plain region west of Hama."
The new reinforcements are concentrated in Jurin camp and the town of Shat'ha in the northern part of Ghab Plain, in addition to Tangera, Amqiyah, and Shulin on the southern fronts, according to the same source.
Wahid al-Khalaf, a resident of al-Ziyara village in Ghab Plain, said that the recent military reinforcements have raised fears among the residents of the area about the resumption of military operations.
He added that what increased these concerns was the absence of the Turkish forces role, "although they had previously promised the people not to allow the regime forces to enter the area."
During the past few months, Ghab Plain region witnessed the return of dozens of displaced families to their homes, while hundreds of other families were unable to return amid fears of military operations returning with each batch of reinforcements.
Yazan al-Salim (a pseudonym), a teacher in al-Ziyara village, said that the Turkish forces had recently established dozens of posts in the villages and towns of Zawiya Mountain, south of Idlib, after the withdrawal of their besieged posts in areas controlled by government forces.
He added, "Distinguishing between the regions in terms of the spread of the Turkish posts increases fears among the residents of the region of an agreement to hand over Ghab Plain to the Syrian regime forces."
Hussein al-Ghabi, a media activist from Ghab Plain, told North Press that the arrival of military reinforcements to Zawiya Mountain and Ghab Plain fronts feeds the residents' previous fears of a repetition of the scenario of the rural Hama and Ma'arat al-Numan areas, which were handed over to regime forces.
Al-Ghabi stressed that the previous Turkish sermons and reassurances were not implemented on the ground, and are no longer trusted by the people of the region.
Reporting by Bara'a al-Shami