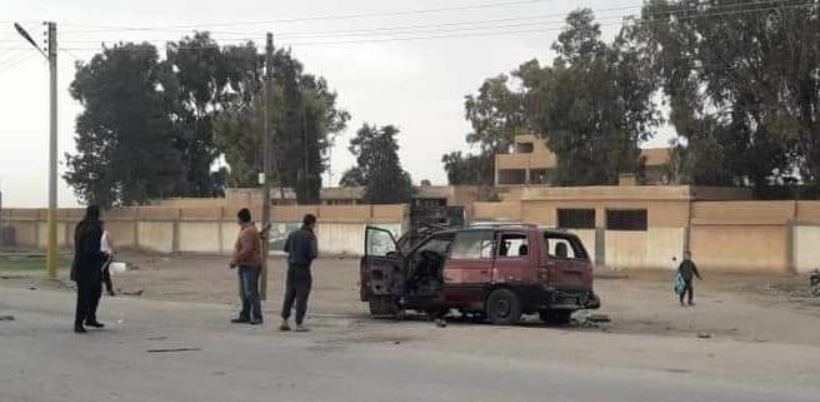 DEIR EZ-ZOR, Syria (North Press) – The head of the local council in the town of al-Kibar, 45 km west of Deir ez-Zor, died on Tuesday as a result of an IED explosion.
A field source told North Press that Muhammad al-Najm, the head of the local council in the town of al-Kibar, died after an IED planted in his car by unknown individuals exploded.
The eastern countryside of Deir ez-Zor is witnessing an increase in the activity of ISIS cells, including assassinations and the planting of IEDs.
Meanwhile, the Kurdish-led Syrian Democratic Forces, in cooperation with the US-led global Coalition, continue their operations against ISIS in the region.
Ghassan Al-Youssef, co-chair of the Deir ez-Zor Civil Council, told North Press in previous statement that groups linked to the Islamic State (ISIS), the Syrian regime, and Iranian militias are behind terrorist acts that target tribal and community leaders in addition to SDF fighters and elements of the SDF-linked security forces.
Reporting by Muhammad Ali