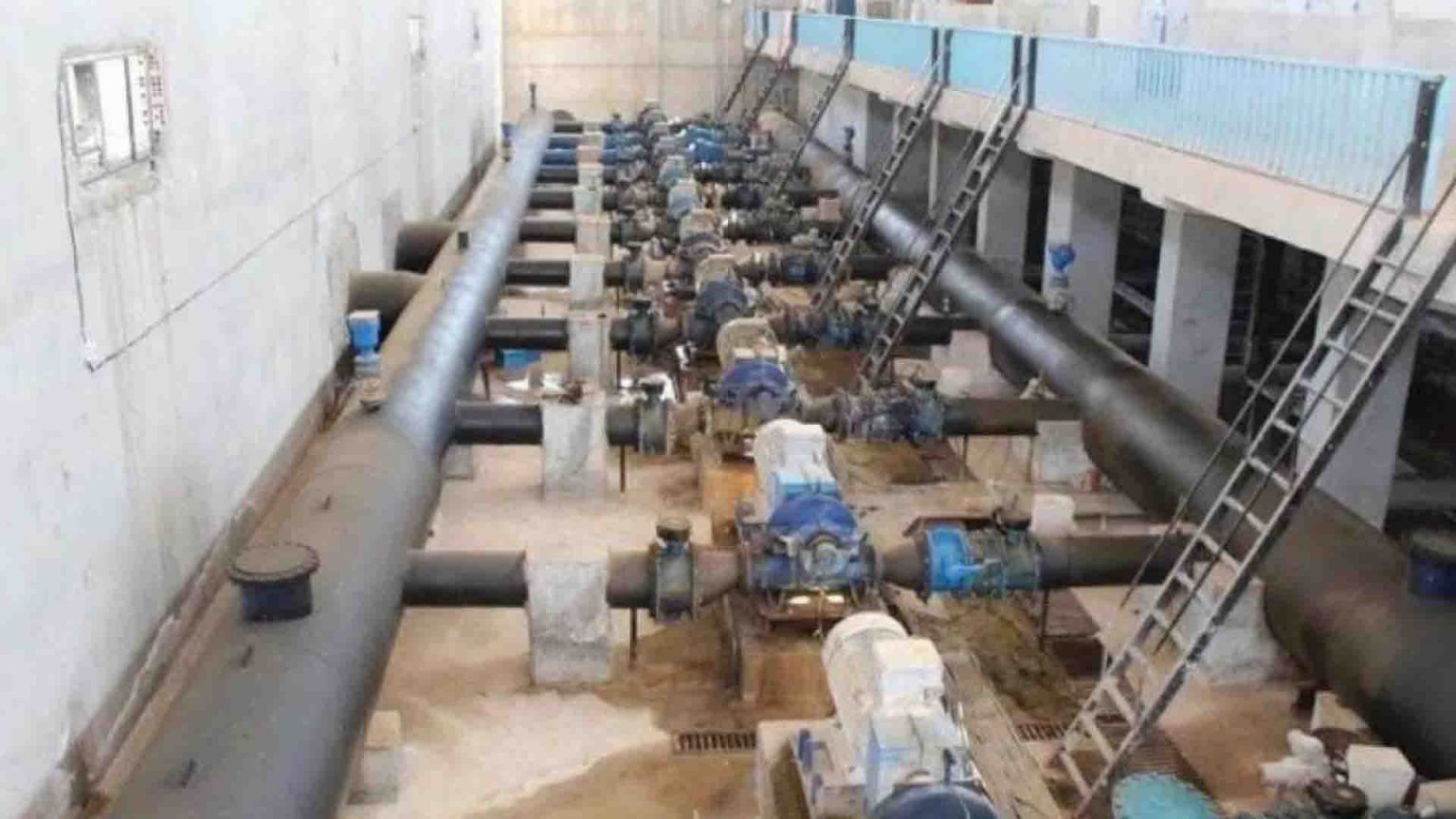 HASAKAH, Syria (North Press) – Turkish troops re-opened the Alouk water station, north of Hasakah, on Thursday, about three weeks after cutting off water flow to Hasakah city and its suburbs.
Workers and technicians left Hasakah city in the morning, heading towards the station in order to cut electrical wires that supplied areas outside the station that had increased the load.
Drawing electricity outside the station and a heavy load disconnected the electrical current from time to time.
A meeting was held yesterday between representatives of the Autonomous Administration, Syrian government, and Russian troops near Qamishli city, northeast Syria, regarding the water cut-off in Hasakah, according to the Administration sources.
During the meeting, the Russian troops' representative contacted a Turkish official in Sere Kaniye (Ras al-Ain), demanding he solve the issue.
Ziyad Restom, co-chair of the Power and Communications Body in Jazira Region, said that the Turkish troops demanded 30 megawatts of power, which was rejected because the administration was not able to provide them with this amount.
The two parties agreed to re-operate Alouk station with at full capacity of 12 pumps and 30 wells, providing the city of Hasakah with water, in turn for providing Sere Kaniye with 25 megawatts 12 hours per day.
Meanwhile, Restom expressed his fears regarding the Turkish troops' lack of commitment by saying, "This repeatedly happens; they promise, then they cut the water off after a while."
The wells have been operating, filling the station reservoir of 15,000 acres; however, this operation needs about 12 hours. After that, Hasakah city will be provided with water, according to the Water Directorate in Hasakah.
Reporting by Hosheng Hassan