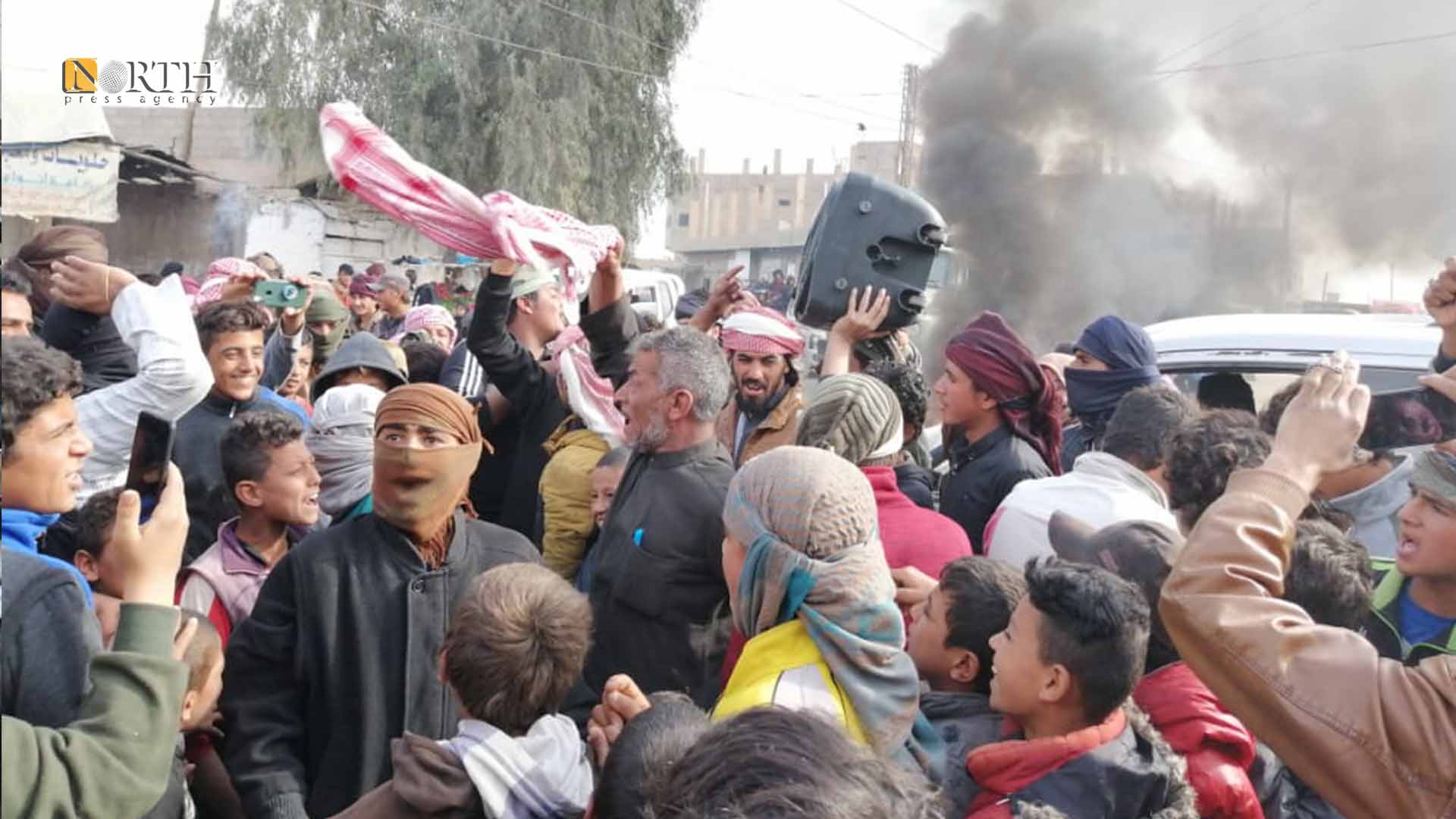 DEIR EZ-ZOR, Syria (North Press) – Residents of the town of Abu Hamam, east of Syria's Deir ez-Zor, protested on Tuesday, calling for better services in the area.
The protesters demanded heating oil, improved agriculture, and a solution to high prices and lack of health care.
The protesters also demand the Autonomous Administration of North and East Syria and the Syrian Democratic Forces (SDF) ignore tribal notables because their demands are personal, claiming that "they did not speak a word of truth and did not convey the correct picture of the suffering of the population."
The protesters said that their protest is proof of the peacefulness of the protests and that their goal is to achieve their demands.
The town has witnessed previous protests in which the protesters demanded to improve services in the region.
One of the protesters said at the time that "We are not cells of the Syrian regime and Turkey, we do not want damage or violence, but our peaceful demands guarantee us a safe life and all our dues like the rest of the regions, and that these demands are resolved within twenty-four hours."
In previous protests, a source told North Press that cells affiliated with the Syrian government are trying to destabilize security in the region and exploit the protests calling for better services to be political.
Reporting by Anwar al-Midan