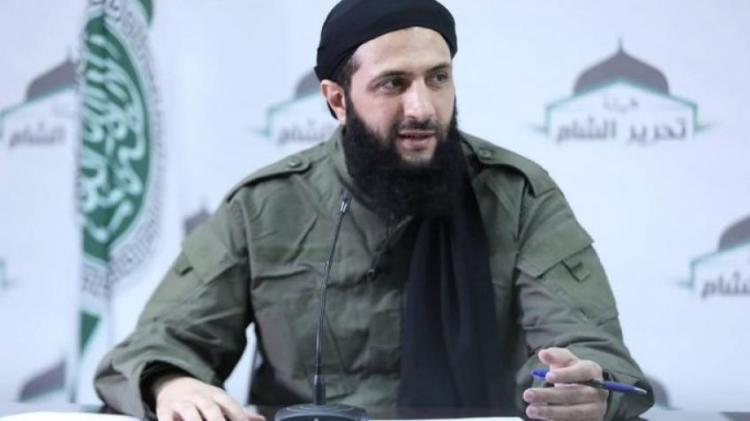 ISTANBUL, Turkey (North Press) – Obayda Abu Omar, a journalist specialized in the Turkish affairs, said on Thursday, that the American offer regarding financial reward for information on Abu Muhammad al-Jolani, leader of Hayat Tahrir al-Sham (HTS) at this time, undermines the Turkish efforts made for a long time to tame HTS.
"The offer is considered a provocation to HTS, and it may lead to the collapse of its partnership with Turkey, at any moment if al-Jolani prefers himself as a person to his group," Obayda said.
He pointed out that Turkey can express its position regarding the American offer, by implementing steps on the ground aimed at persuading HTS to abandon al-Julani.
"It is unacceptable for al-Jolani to be the head of an organization that wants dialogue and politics," he added.
Umaroglu, a specialist in Turkish affairs, believed that the American offer regarding al-Jolani is related to American news about the possibility of a military strike against Iran.
"Al-Jolani and al-Qaeda are the most important Sunni wings of Iran, which are wreaking havoc, in support of Iran's allies," he noted.
He pointed out that Tel Aviv is pressing to strike Iran, which does not want its presence on its borders.
Ayham Abu Faris, a source of HTS, told North Press that the decision is a red herring, and to exploit political positions only.
The Global Coalition warplanes which constantly fly in the airspace of Idlib, target the Guardians of Religion Organization every now and then, so if they really wanted al-Jolani, they would have targeted him, according to the source.
Abu Faris said, Turkey knows that the global intelligence is behind this organization. Therefore, it watches and acts according to what will happen on the ground.
The HTS tends to present itself as a moderate group under Turkish pressure, but it is doing so gradually, slowly, and unannounced, according to Abu Faris.
On November 24, the US State Department "Reward for Justice" program announced a financial reward of $10 million for information on the leader of the Hayat Tahrir al-Sham (formerly al-Nusra Front) terrorist organization, Abu Muhammad al-Jolani.
Reporting by Sardar Hadid