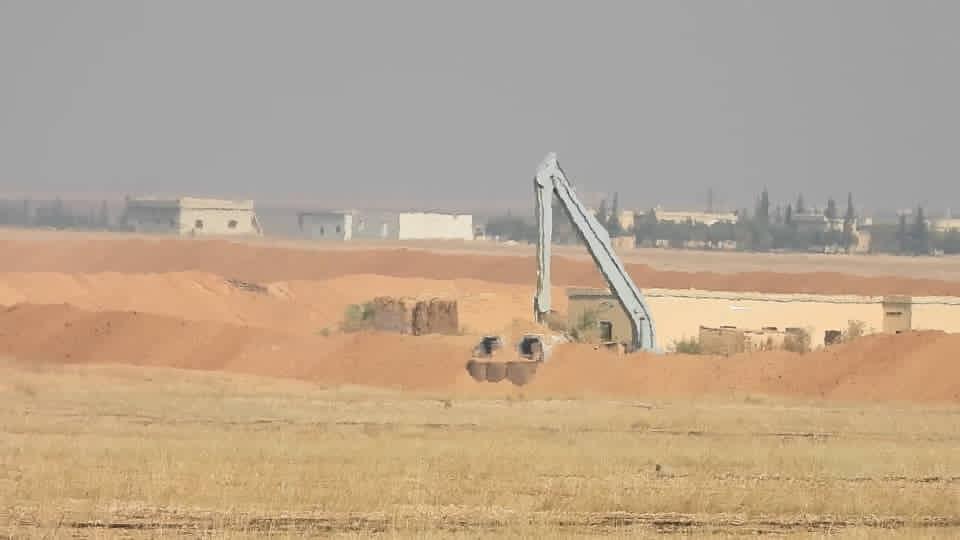 AIN ISSA, Syria (North Press) – The Turkish forces and its affiliated armed opposition groups began on Thursday, establishing a new military base close to the town of Ain Issa, north of Raqqa.
Local sources told North Press that the military base is located in the village of Seida, north of Ain Issa, about 100 meters north of the M4 highway.
The village of Seida is located next to Ain Issa Camp, which was evacuated last year during the Turkish invasion of Sere Kaniye (Ras al-Ain) and Tel Abyad (Gre-Spi) areas.
The sources added that the establishment of the new base increased the concerns of the residents, which is under repeated Turkish bombardment, despite Turkey signing two ceasefire agreements with Russia and the United States late last year.
Ain Issa includes points for the Syrian government forces and a base for Russian forces, which were established following understandings with the Kurdish-led Syrian Democratic Forces (SDF) last year during the Turkish invasion of northern Syria.
A video posted by activists on social media showed an excavator digging trenches and reinforcing berms surrounding the military base.
Turkish military bases are spread along the areas that Turkish forces invaded last year, and contain radar and tracking devices, along with hundreds of soldiers, vehicles and heavy weapons.
This coincided with the establishment of fortifications and the digging of trenches in the villages of Mardud and Arida in the western countryside of Tel Abyad (Gre-Spi).
Reporting by Agid Mishmish