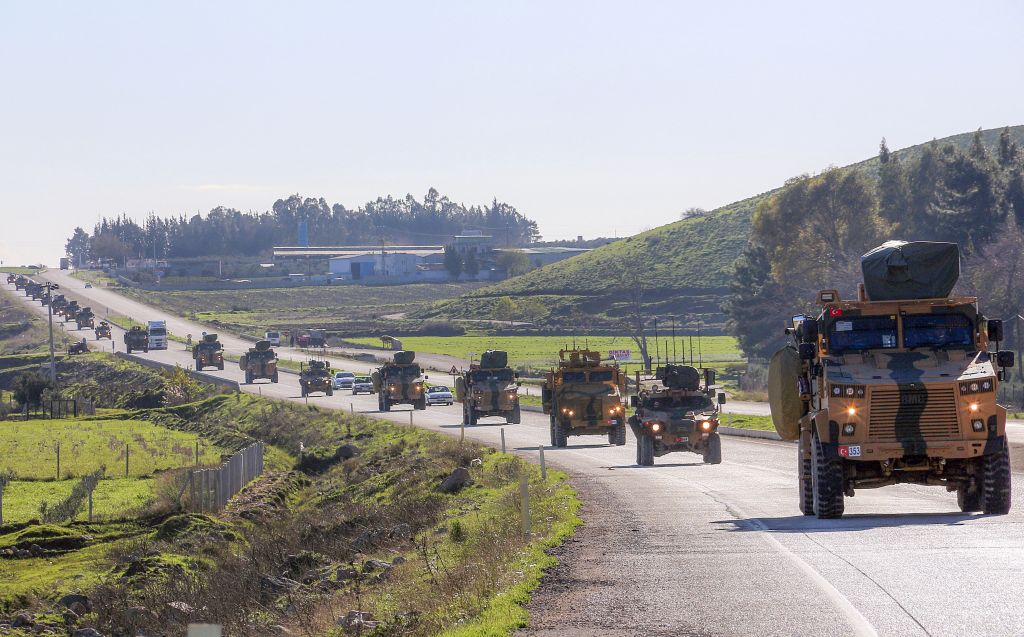 IDLIB, Syria (North Press) – Turkey sent, on Monday, three military columns deep into Syrian territory to reinforce its points deployed in Idlib Governorate, northwestern Syria.
Some 12,000 Turkish troops, as well as 9,000 Turkish military vehicles, are reported to be in areas under a ceasefire agreement between Moscow and Ankara.
A field source told North Press that the Turkish columns included about 40 military vehicles, armored vehicles, and trucks carrying ammunition, logistical materials and prefabricated rooms.
The reinforcements entered from Kafr Losin border crossing with Turkey and headed to Turkish bases in Zawiya Mountain area, close to the front lines with the Syrian government forces.
A source told North Press that 35 Turkish vehicles, including trucks carrying heavy machinery, left the Turkish point in the village of Ma'ar Hattat, which is located on the highway south of Idlib.
In less than a month, Turkish military forces evacuated five besieged military points by Syrian government forces in Idlib, Hama and Aleppo governorates.
Since its military intervention in Syria, the Turkish army established more than 60 military points and bases in the governorates of Idlib, Aleppo, Hama and Latakia, in the northwest of the country.
Reporting by Bara'a al-Shami