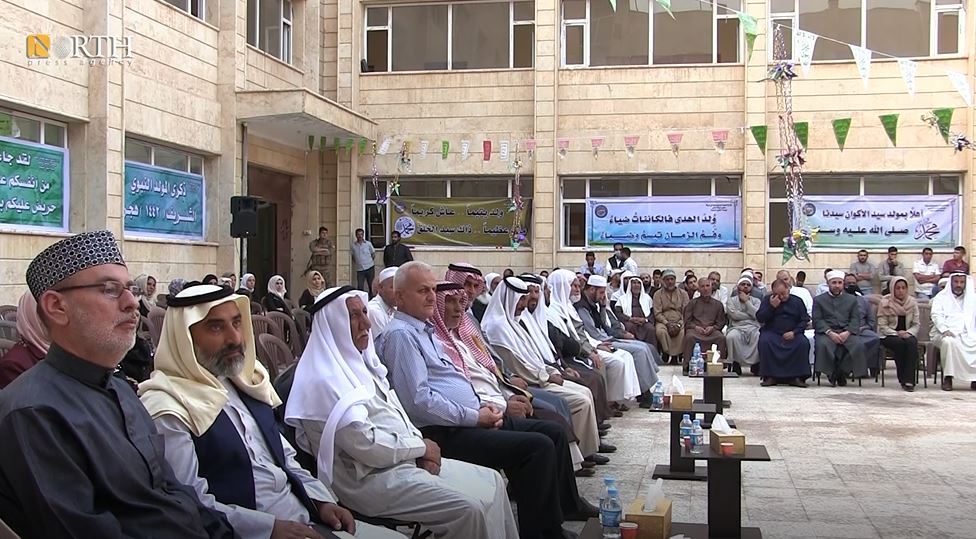 RAQQA, Syria (North Press) – The head of the Foundation for Religious Affairs in Raqqa, Ali Shaieb, called on the Christians of the city to return and practice their religious rituals without fear.
He said in a statement to North Press that the efforts to rebuild the Church of Our Lady of Mary, which was destroyed by the Islamic State (ISIS), are nearing completion.
"Before the work in the church ends, we ask our Christian loved ones to return to their countries, businesses, and homes," he said.
This came in an annual commemoration of the Muslim Prophet Muhammad's birthday, in the presence of a number of clerics, dozens of people from the city, and officials of the Raqqa Civil Council.
Shaieb said that during the period of the Islamic State's control and the period under the control of the armed groups, the city of Raqqa was deprived of any celebrations commemorating the Prophet's birthday.
"There were 12 mosques, now thanks to God and thanks to the wise administration, we have 80 mosques. We hold in them the five daily prayers and Friday sermons," Shaieb added.
Most areas of northeastern Syria commemorate the birth of the Prophet every year, but the spread of coronavirus has prevented many rituals and celebrations from taking place.
The commemoration included speeches by sheikhs and religious scholars, in addition to the recitation of portions of the Holy Qur'an and singing of prophetic praises on the occasion celebrated by Muslims around the world.
Reporting by Ahmed Hassan