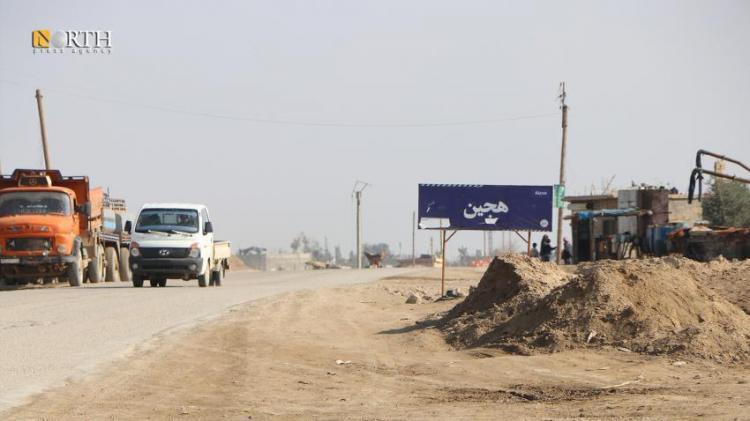 DEIR EZ-ZOR, Syria (North Press) – On Thursday, a member of the Syrian Democratic Forces (SDF) was wounded during an attack in the vicinity of Hajin city in the eastern countryside of Deir ez-Zor.
Local sources told North Press that unidentified persons riding on a motorcycle shot SDF member Fahd al-Ashur, wounding him severely.
The sources added that Ashur was transferred to the Kaisum Hospital in Hajin city to receive treatment, and his health condition is considered stable.
Also on Thursday, two unidentified gunmen shot Khaled al-Khalif, an official at the fuel office of the Deir ez-Zor Civil Council, and his brother Aboud, a member of the commune of Jedid Akidat village in the Deir ez-Zor countryside.
Aboud was transferred to a hospital in Deir ez-Zor to receive treatment, while his brother Khaled succumbed to his wounds.
Deir ez-Zor has been witnessing security chaos since the defeat of the Islamic State (ISIS) in the region in 2019, with explosions, ambushes, and assassination attempts targeting the Syrian Democratic Forces (SDF), members of the local administration, and even tribal figures and notables. Both local residents and administration blame ISIS, the Syrian government, and Iran for sowing discord and chaos in the area.
Reporting by Zana al-Ali