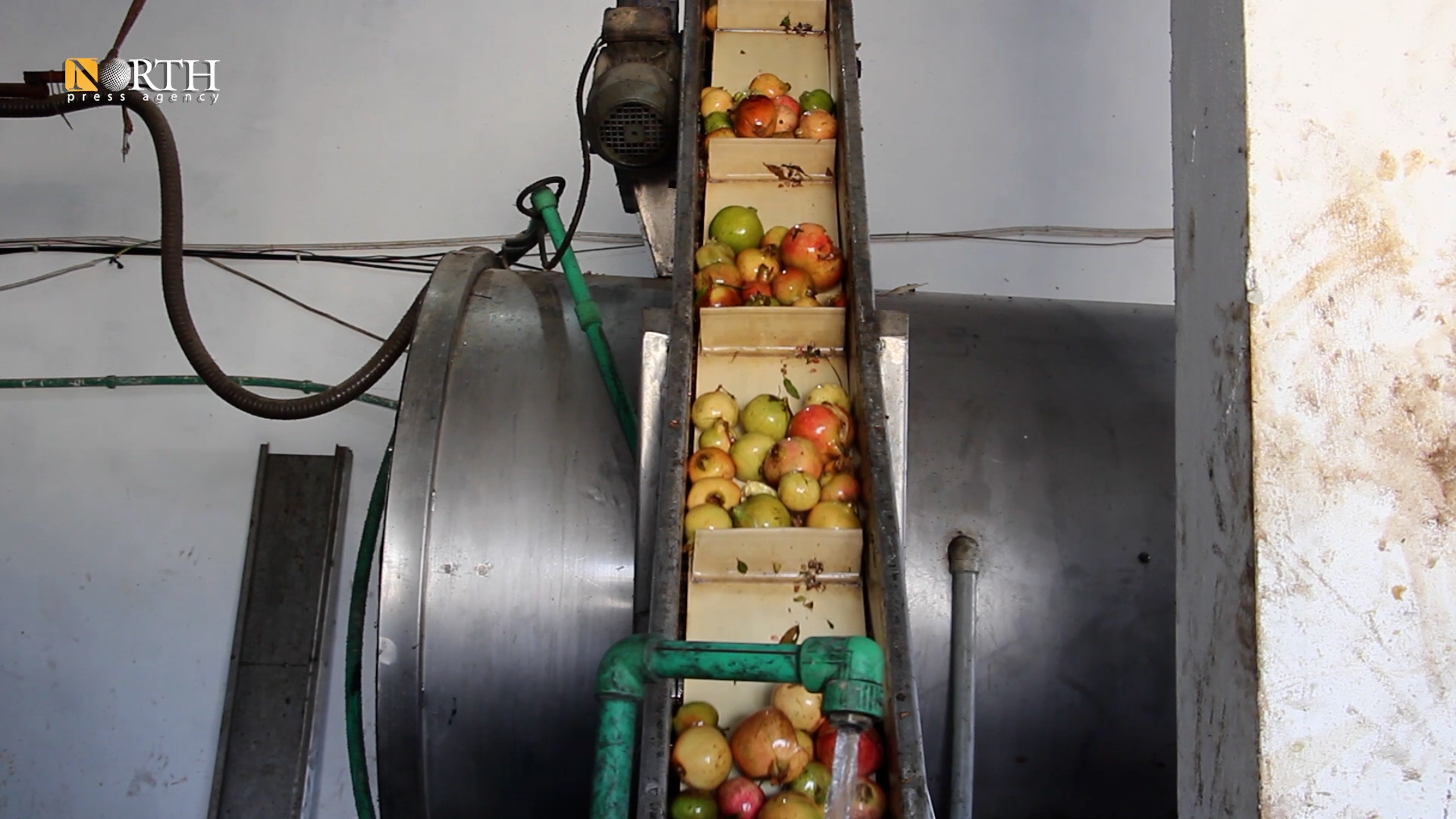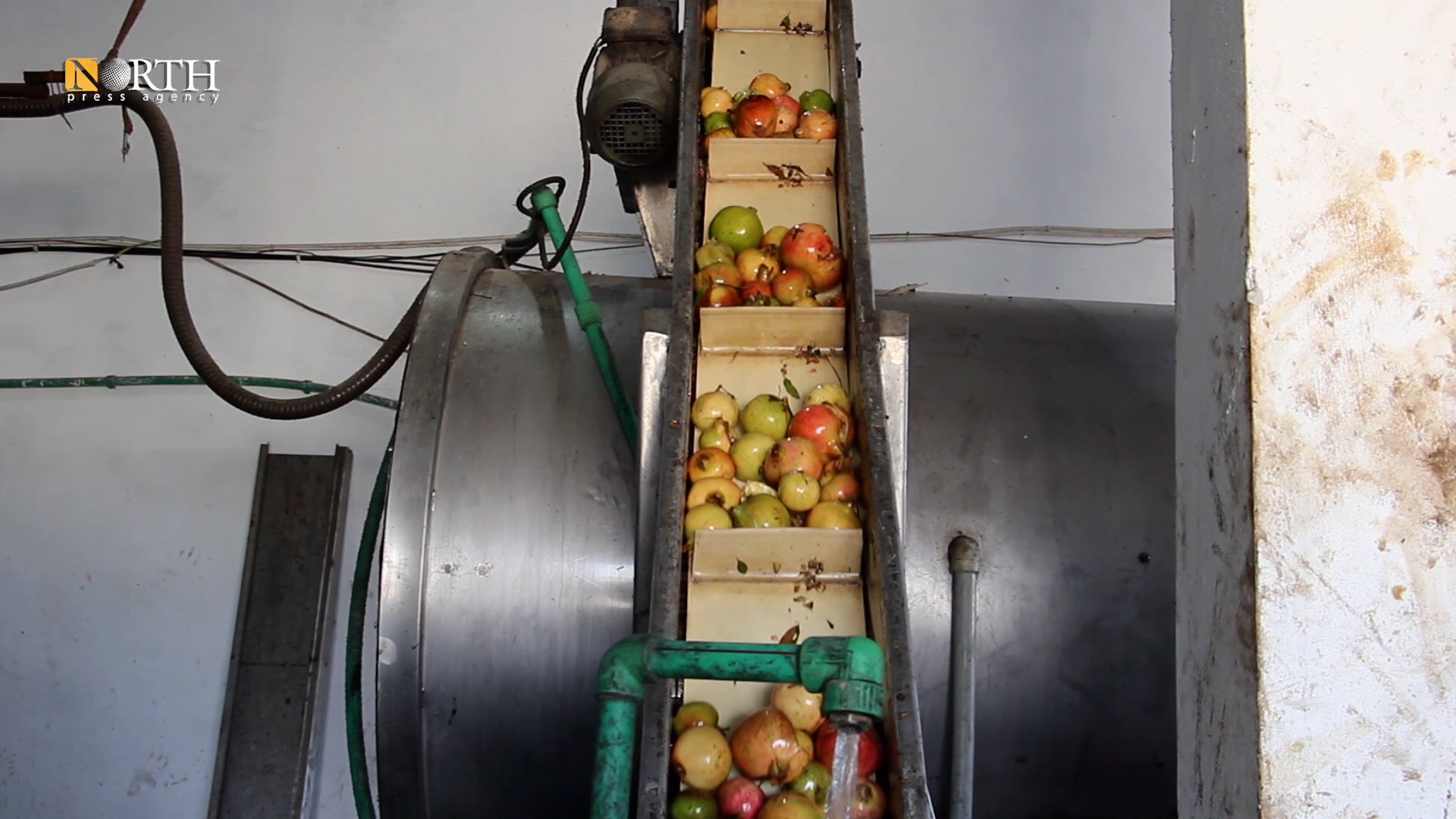 MANBIJ, Syria (North Press) – With the start of this year's pomegranate harvest in northern Syria's Manbij, most farmers sell their produce at the market, with some retaining a quantity to produce fresh juices and pomegranate molasses used with various foods.
Raed al-Hajji, owner of a pomegranate press in Manbij, said "the press helps producers and traders to save a lot of hardship and waste."
"We don't have any waste in the press, even the crusts and pulp we sell to feed production factories to add to the feed mixtures," he added.
The opening of the press also reduced the prices of its products of molasses and juice, as the price per kilogram of pomegranate molasses decreased from 5,000 to 3,000 Syrian pounds (SYP).
Farmers in rural Manbij say that in recent years, they have suffered losses as a result of using traditional means of squeezing pomegranates due to the lack of a press in Manbij, and that they are optimistic about the new press.
The press consumes seven tons of farmers' production of raw pomegranate molasses daily at the price of 65 SYP per kilogram of pomegranate, and 1,500 SYP per kilogram of cooked molasses.
In addition to its production, the press provides employment opportunities for 10 workers from the region.
Mustafa Rashid, owner of a feed factory in Manbij, said he benefits from the leftover pomegranate pulp by adding it to the feed mixtures produced by his factory.
Mohamed Haddad, Co-chair of the Chamber of Industry and Commerce in Manbij, told North Press that the need to provide electricity includes all industrial facilities in Manbij.
"They are coordinating with the electricity company in Manbij to solve this problem soon to maintain the work that is in the service of economic growth in the city," he added.
Haddad did not specify a specific date or ways to solve the problem of electricity, which is suffered by residents as well as factories and facilities in the region.
Reporting by Saddam al-Hassan