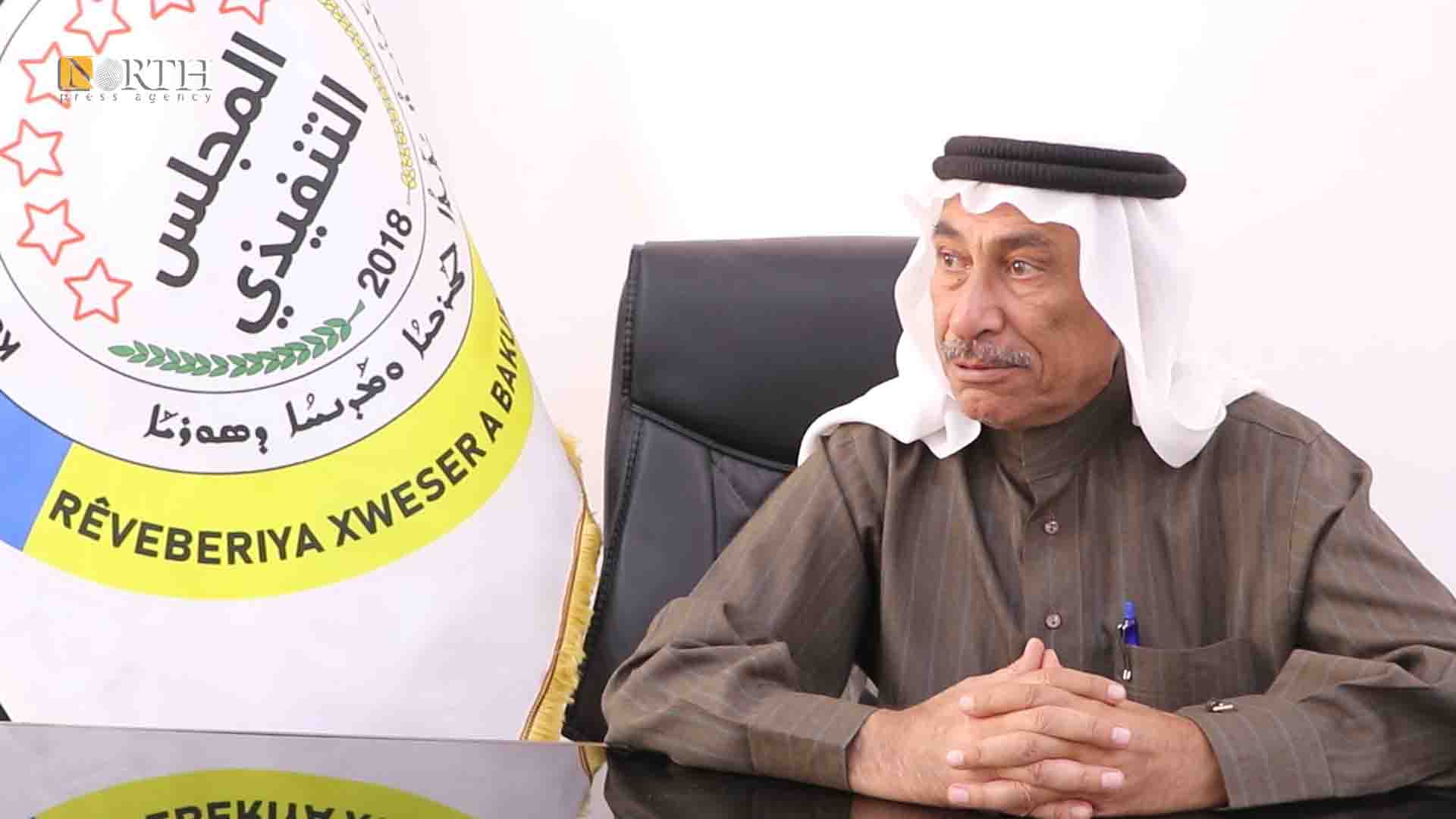 RAQQA, Syria (North Press) – On Monday, deputy co-chair of the Executive Council of the Autonomous Administration in North and East Syria (AANES) Hamdan al-Abed said that the latest intensification of Turkish attacks on Ain Issa and its villages aim to cover the country's failures in Syria's northwestern city of Idlib.
On Monday, the Turkish forces began evacuating the observation post near the city of Morek, north of the city of Hama, and withdrawing from it in coordination with Russian forces.
On the following day, Turkey and its affiliated armed opposition groups intensified their attacks on Ain Issa, north of Raqqa city.
Al-Abed said in an interview with North Press that these attacks aim "to delude the militants into occupying other areas of Syria and cover up their failures in Idlib."
Last week, the town of Ain Issa was subjected to six consecutive nights of artillery shelling, the most intense of which was on October 21.
Dozens of artillery shells fell in the vicinity of Ain Issa, while two unexploded shells fell on civilian homes inside Ain Issa, according to eyewitnesses.
Five civilians were wounded by the Turkish shelling on Ain Issa, including three who had their limbs amputated, according to what medical sources revealed to North Press.
The artillery shelling also hit the Martyr Omar Alloush Hospital, which led to the demolition of the wall of the nursing room located on the second floor of the hospital building, according to what the hospital administration said.
Earlier, on October 16, a 13-year-old boy was killed by the shelling.
Regarding international efforts to stop the Turkish bombing of Ain Issa, al-Abed pointed out that the whole world "condemns the repeated Turkish bombing of Ain Issa and their occupation of areas in Syria."
"But Turkey has not responded to any of these countries, as they are promoting the idea that the AANES poses a threat to its national security," he added.
Al-Abed pointed out that Turkey "has sold mercenaries from the terrorist groups that it backs and is using the Syrians as mercenaries, and has sent them to Libya and Azerbaijan for the return of the neo-Ottoman Empire again."
He also mentioned that the flags of ISIS were raised by protesters yesterday in the town of Suluk and other areas which are occupied by the Turks and their affiliated armed opposition groups to denounce the statements of the French President, and "explicitly demonstrate the deep connection between the Turkish state and the jihadist organizations that have harmed Syrians for years."
On Sunday, activists circulated video recordings from the city of Sere Kaniye (Ras al-Ain) showing members of the opposition armed groups in the al-Jouza roundabout in the city center, waving the ISIS flag and chanting jihadist slogans.
Reporting by Mustafa al-Khalil