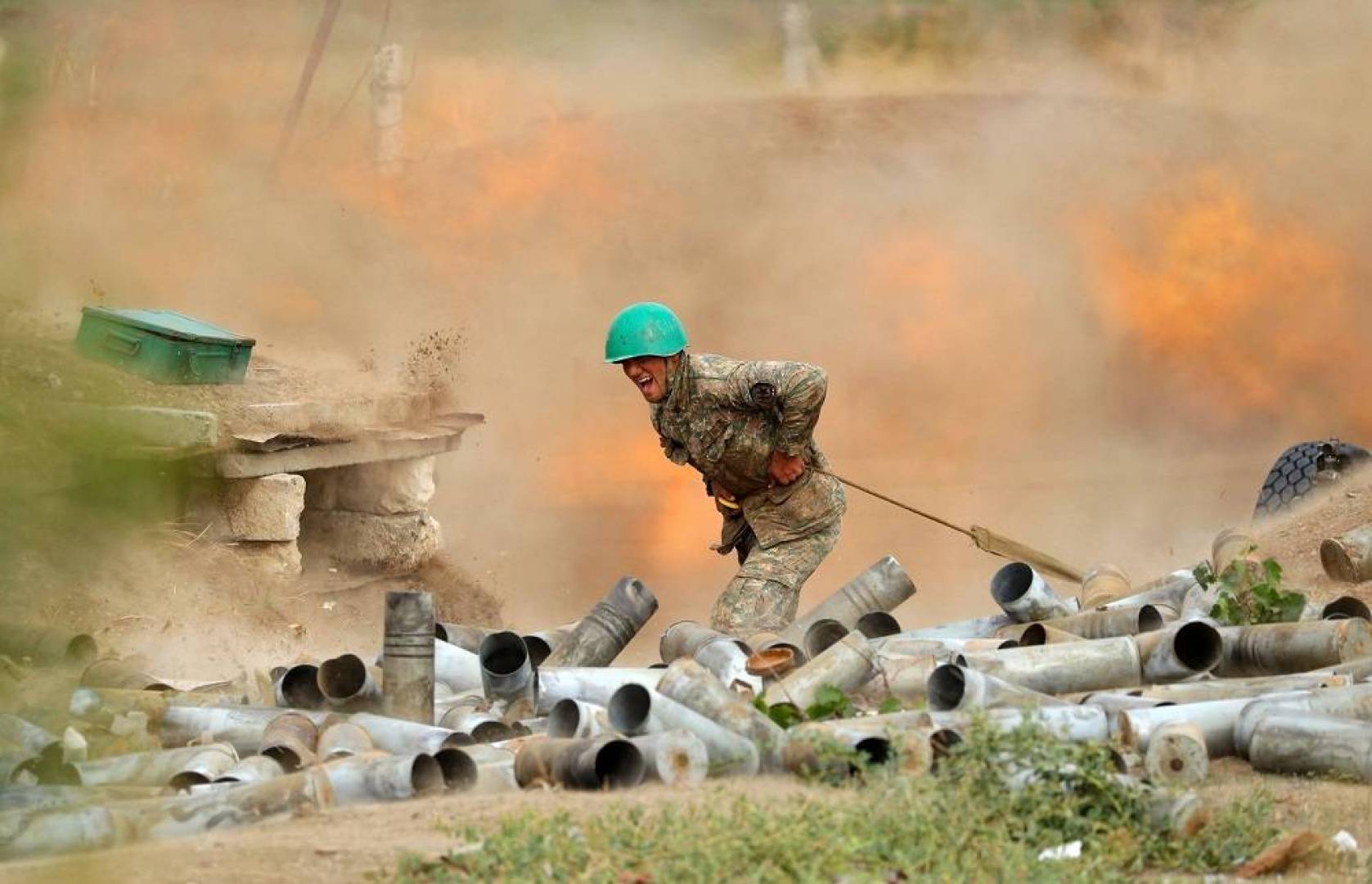 QAMISHLI, Syria (North Press) – The Syrian president Bashar Assad accused his Turkish counterpart Recep Tayyip Erdogan on Tuesday, of using terrorists from Syria and other countries in the fighting between Armenia and Azerbaijan in Nagorno-Karabakh region.
"Erdogan supports the terrorist organizations in both Syria and Libya, and he is behind the escalation of the conflict in Nagorno-Karabakh," Assad told Russian news agency RIA Novosti.
"Erdogan ignites wars to divert the Turks' attention from internal problems," Assad stated.
"The rich countries are involved with Erdogan in supporting terrorism, as Turkey has become a tool for implementing the policy of these countries," he added.
The Kremlin commented on the recent statements by Syrian President Bashar Assad.
On the part, the Kremlin said, they carefully studies Assad's statements about Erdogan's sending of Syrian fighters to Nagorno-Karabakh, the Kremlin spokesperson Dmitry Peskov said.
Turkish Foreign Minister Mevlut Cavusoglu traveled to Azerbaijan to discuss the situation in Nagorno-Karabakh with Azerbaijani President Ilham Aliyev, The Turkish Foreign Ministry announced on Tuesday.
On September 28, Armenian ambassador to Moscow Vardan Toganyan said that Turkey brought about 4,000 fighters from training camps in Syria to the battlefield in the disputed territory of Nagorno-Karabakh.
On Monday, Canada halted military exports to Turkey, after allegations that Canadian equipment was being improperly used in renewed fighting between Azerbaijan and Armenia, according to Canadian Department of Foreign Affairs.
"Upon learning certain allegations have been made regarding Canadian technology being used in the military conflict in Nagorno-Karabakh, I immediately directed Global Affairs Canada to investigate these claims," Francois-Philippe Champagne, Canadian Minister of Foreign Affairs tweeted on October 5.
Nagorno-Karabakh, known as Artsakh, is a mountainous region officially recognized as part of Azerbaijan, though it has a predominately Armenian population and is a de facto independent country which calls itself the Republic of Artsakh. It has been claimed by both Armenia and Azerbaijan since the establishing days of both countries.