Syrian Kurdish Politician: US ruled out new Turkish military operation in northeast Syria
QAMISHLI, Syria (North Press) – A Kurdish politician said on Tuesday that the United States Special Representative for Syria Engagement James Jeffrey ruled out the possibility of any new Turkish military operations in northeast Syria.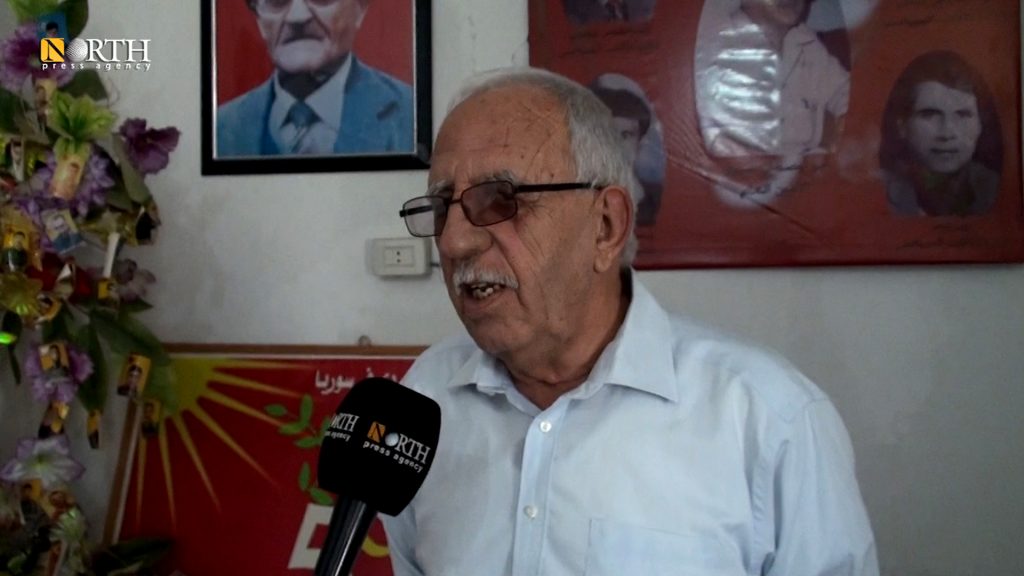 James Jeffrey made a surprise visit to northeast Syria on Sunday before heading to the Kurdistan Region of Iraq.
Mohammed Mousa, the secretary of the Kurdish Left Party in Syria, said that they brought up violations committed by the Turkish-backed armed opposition groups in Sere Kaniye (Ras al-Ain), Gre-Spi (Tel Abyad), and Afrin to Jeffrey, who linked the fate of these areas to the final solution to the Syrian crisis.
Mousa added that the US ruled out any new Turkish military operation in northeast Syria, according to what Jeffrey said.
Jeffrey met on Sunday with both the Kurdish National Council (ENKS, a member of the Syrian opposition's Syrian National Council) and PYD-led Kurdish National Unity parties that were holding intra-Kurdish talks.
Mousa, who attended the meeting, said "the US envoy indicated the importance of the intra-Kurdish talks."
Mousa quoted the US envoy as saying that "the agreement between the Kurdish parties will have a positive impact on the unity of the Syrian opposition, so the US attaches great importance to it."
With regard to the political process and Geneva negotiations, Jeffrey said, "We are currently pressing the Syrian regime to adopt dialogue and negotiate to reach a political solution."
In a statement posted on Monday, Jeffrey's media office stated that cooperation would continue "to fulfill a peaceful solution for the Syrian conflict, depending on UN Resolution 2254, through cooperating with all Syrians opposed to the Assad government."
On Monday, a diplomatic source quoted the American envoy as saying that the United States supports the representation of ENKS in international dialogue platforms regarding finding a solution to the Syrian crisis, according to Resolution 2254.
Reporting by Hoshang Hassan