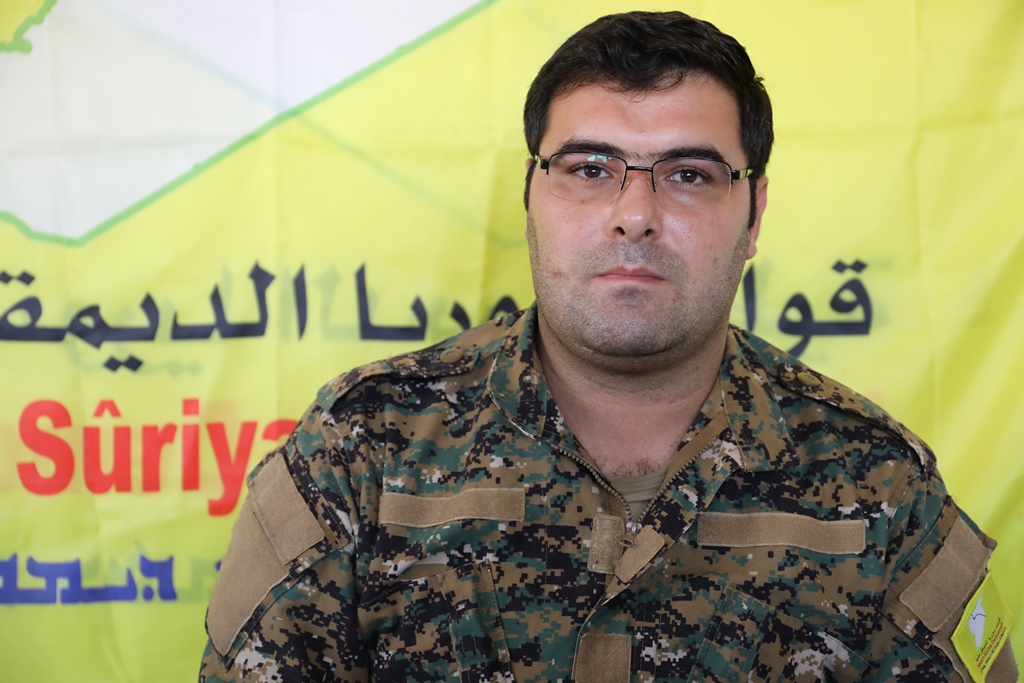 HASAKAH, Syria (North Press) – Syrian Democratic Forces (SDF) spokesman Gabriel Kino said on Thursday that Turkey and its affiliated armed groups are responsible for the chaos in the areas that it occupies.
Kino referred to the report of Independent International Commission of Inquiry on Syria published on Tuesday, which talked about war crimes committed by Turkish-backed armed opposition groups and looting of world heritage sites in Afrin and Sere Kaniye (Ras al-Ain) in northern Syria.
In a special statement to North Press, he said that Turkey and its affiliated armed groups "practice displacement, killing, and terrorist bombings."
The areas controlled by Turkey and its armed opposition factions in northern Syria are witnessing continuous violations against the local population and a series of explosions that hit the region from time to time.
The UN report indicated the spread of looting and seizure of private property by the Turkish-backed Syrian National Army, especially in Kurdish-majority regions.
Kino stated that the international community should punish Turkey for the violations occurring in these areas.
Two days ago, a VBIED exploded in the center of Afrin, which is occupied by Turkey and its armed opposition groups, killing ten people and wounding 15.
Reporting by Hoshang Hessen