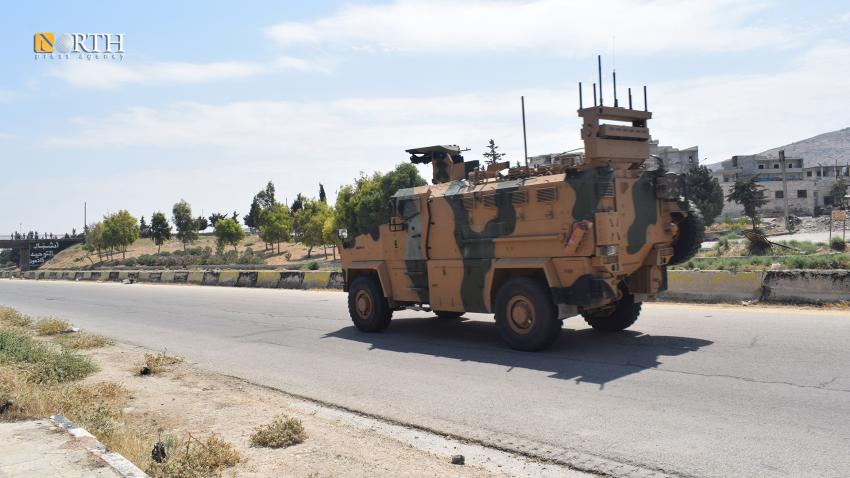 IDLIB, Syria (North Press) – Several Turkish soldiers were wounded on Sunday after being targeted in the southern countryside of Idlib.
A military source in the National Front for Liberation (a Turkish-backed Syrian armed opposition coalition) told North Press that unidentified persons traveling in a Hyundai Santa Fe vehicle shot directly at a number of Turkish soldiers near their military base in the town of Mu`teram in Zawiya Mountain south of Idlib, wounding two soldiers, one of them critically.
The source pointed out that Turkish forces pursued the vehicle but were unable to stop them, adding that the attack was carried out as the soldiers stood in front of a shop outside of their military base.
Military observers told North Press that a Turkish helicopter crossed the Syrian-Turkish border near Bab al-Hawa to the Turkish base in order to extract the wounded.
On August 29, the Turkish point in the village of Salat al-Zuhur Gharbi, west of Idlib, bombed with an IED, an operation which was claimed by the Ansar Abu Bakr al-Siddiq Brigades, who threatened Turkish forces in Idlib with more attacks.
After that, Turkish forces combed the area and fired indiscriminately, killing a man and wounding a child in the same area.