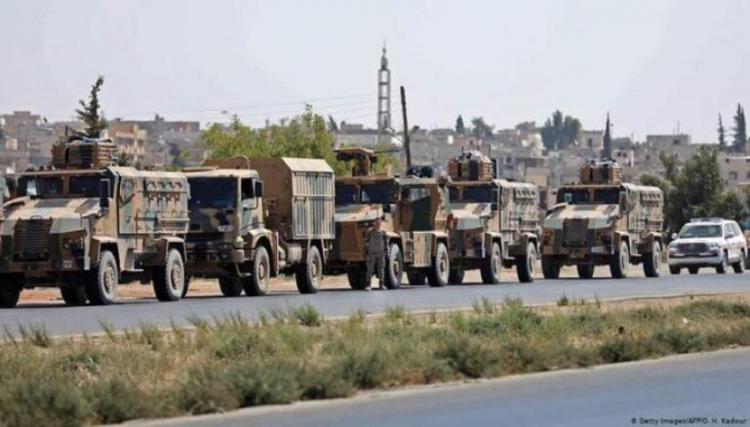 North-Press Agency
On Friday, Turkish forces brought reinforcements of dozens of vehicles to the de-escalation zones in northwestern Syria, amid continued escalation by Syrian government forces.
A field source told North-Press that Turkish forces brought in a military convoy via the Kafr-Lossin border point towards the Syrian territories, which included dozens of tanks and armored vehicles.
A Turkish convoy of dozens of military vehicles and heavy weaponry entered on the 15th of this month, via the same border point, towards Turkish military bases in Idlib province.
Meanwhile, Syrian government forces continue to target several areas in Idlib, where yesterday, Thursday, they targeted the areas of Afes, Kansafra, Kafr Awayd, al-Fatira, Salihiya, and Fleifel in Idlib countryside, and the villages of Kafr Taal and al-Qasr west of Aleppo. One person was killed while three others were wounded.
Three members of the Turkish-backed armed opposition groups were also killed and five others were injured in an airstrike launched by Russian aircraft targeting their vehicles in the al-Ghab Plain in northwest of Syria.
A field source indicated to North-Press that Turkish forces deployed in areas in Idlib countryside have been bringing in dozens of military vehicles almost daily since the ceasefire began on the 6th of last March.