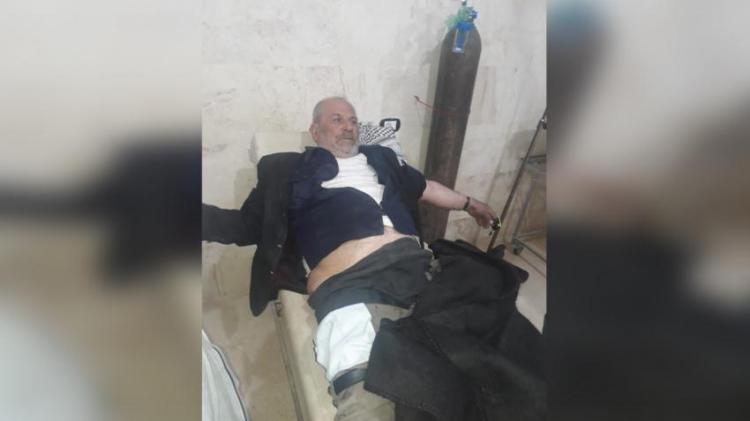 Northern Aleppo – North-Press Agency
Dejla Khalil
The Kurdish Red Crescent in Tal-Rifaat in northern Aleppo countryside has reported that the number of human casualties by the landmines has reached 70 victims.
Roj Kalko, the official of Media and Documentation Office in the Kurdish Red Crescent told North-Press that the number of landmines and war remnants casualties has reached about 70 victims, where about 31 deaths and 39 injuries were recorded. He confirmed that the majority of the victims were from Afrin IDPs, the last case was recorded two days ago.
The citizen Rashid Rashid, a displaced person from Afrin region in Tal-Rifaat was injured last Sunday, as a result of a landmine explosion while he was passing through an agricultural field, which resulted in injuries to his feet and chest. He was moved by the locals into the Kurdish Red Crescent medical center in Tal-Rifaat.
The Violations Documentation Center in northern Syria (VDC-NSY) reported the number of victims of the unexploded landmines and the remnants of the battles in Aleppo countryside in 2019, has reached about 65 victims, including 43 children, while the number of injuries reached about 135, mostly from Afrin region and Tal-Rifaat.
The largest number of victims was in the area of Tal-Rifaat and its surroundings, which include nearly 200 thousand IDPs from Afrin.
It is worth mentioning that the area didn't witness any activities of demining organizations, as the remnants of the previous battles whether it was between the armed opposition groups and the Syrian government forces, or between the armed groups and the Islamic State group (ISIS) are spread in the area.