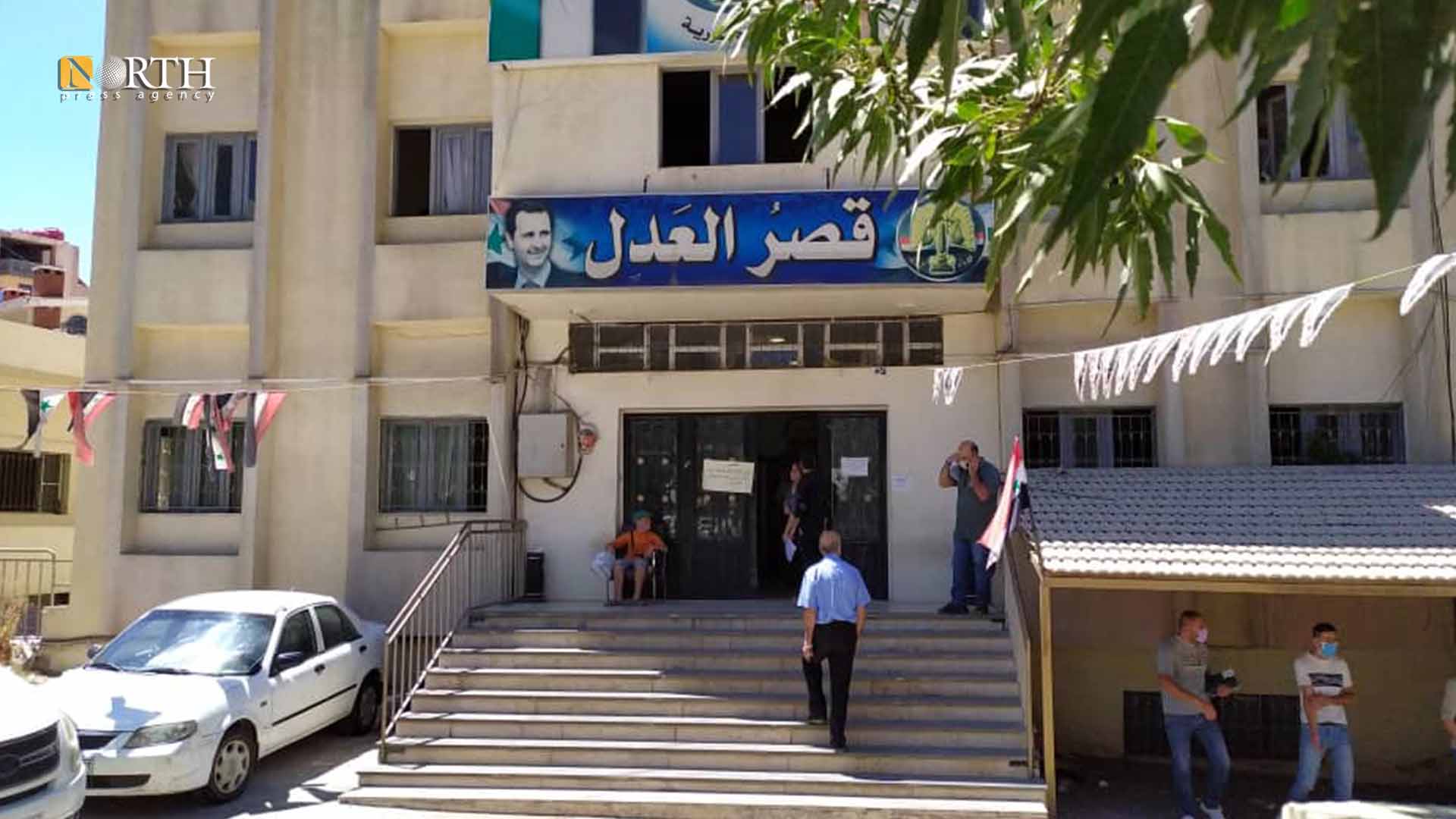 SUWAYDA, Syria (North Press) – After exhausting all legal and judicial avenues, Masoud Mit'eb (a pseudonym), a resident from south Syria's Suwayda resorted to his family in order to remove the prefabricated akshak (shops) selling cigarettes and drinks, which were previously installed on his land adjacent to the main route in the city.
Mit'eb's eldest son quarreled with the shop owners after he asked them to remove them, resulting in "a fist fight during which he got bruises on his face and a report was filled in the police station in the city in June," according to Mit'eb.
The father told North Press that he did not manage to have the shops removed, either by negotiating with the owners nor resorting to legal measures. So far, he has been unable to obtain a court order to remove them.
Meanwhile, owners of the shops moved their shops to public sidewalks near the cultural center in Suwayda after being threatened with eviction within 48 hours by several members of his family.
People in Suwayda resort either to their families or known Druze notables for solutions to these problems, while others resort either to armed individuals or threats against the other party amid the lack of effective legal and judicial government institutions.
Those people believe that the growing administrative and financial corruption, the Damascus government's laxity in solving security and economic issues, and the absence of a judiciary role are all factors which have pushed people to resort to families and notables to make decisions and solve problems.
Illegal ways
However, Ra'fat Rahmoun (a pseudonym), a lawyer working in the Palace of Justice in Suwayda, believes that resorting to dignitaries and known families in order to demand rights is illegal.
"Security chaos comes with the absence of the judiciary role and the failure to impose its power by law," he said.
The number of judiciary briefs filed by residents who had their possessions stolen, or those who witnessed real state violations by owners of unlicensed stalls in addition to kidnappings and murders, has come up to 156, according to the lawyer.
Meanwhile, 30 out of 38 kidnapped people were returned to their families after Druze families negotiated with the kidnappers and reduced the ransoms "without having the concerned authorities intervene in this," Rahmoun said.
Additionally, judicial briefs related to thefts reached 70, hit-and-run traffic accidents involving drivers with no licenses or documents reached 45, and murders committed by unknown perpetrators reached 21, according to the lawyer.
People disparage the judiciary as a result of its failure to enforcee the law and lack of competent judicial executive tools, Rashad Haydar (a pseudonym), a judge in Suwayda and a former government official in the Palace of Justice, said.
He also stressed the importance of devotion to law, "despite all the existing faults related to corruption of some judges."
Murder on the rise
"Suwayda has witnessed an unprecedented hike in the number of crimes of various degrees and legal descriptions," the lawyer pointed out.
"Before 2011, the crime rate in Suwayda did not exceed 1.5%, which, in 2020, reached 13%, which is considered high in a society governed by societal norms, strict customs, and societal traditions,", according to Haydar.
56-year-old Suwayda farmer Mahmud al-Abed (a pseudonym) said that he was forced to ask for the help of members of his family and cousins in order to return his stolen peach crop.
His relatives stormed the house of a young man whom al-Abed knew was present during the robbery.
"Under power and threats, the thief confessed his involvement in the robbery and led us to a fruit freezer where they stored eight tons of the stolen peaches," he said.
Al-Abed, who witnessed the robbery, said that the thieves detained him, tied him to a tree branch, and fled after they stole the crop.
After his neighbor freed him, the farmer headed the police station, where he filled a report to be referred then to judiciary in the Palace of Justice.
"Although I told them that I knew one of the thieves and I gave them the plate number of one of the cars, they demanded confirmed evidence and referred the file again to the Directorate of the Criminal Security Branch in Suwayda to complete the investigation," he added.
However, the directorate told Mahmud that there are hundreds of thefts committed by unknown persons, and that he has to wait until the perpetrators are revealed before resorting to "illegal means" to regain his crop.
Reporting by Sami al-Ali