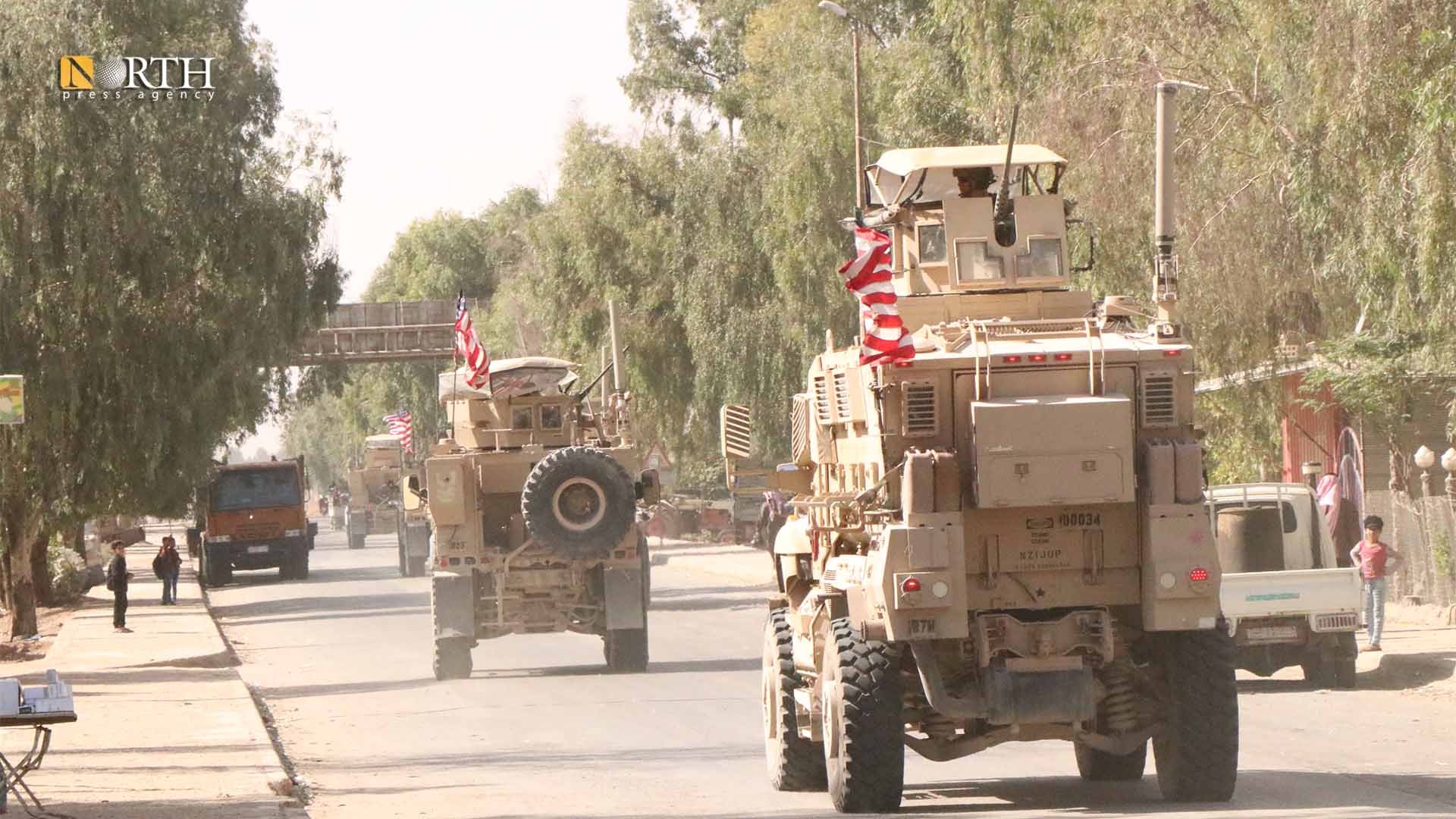 TEL TAMR, Syria (North Press) – On Sunday, US forces conducted a patrol on M4 Highway, north of Hasakah, northeastern Syria.
The patrol consisted of five armored vehicles, accompanied by two helicopters that crossed the town of Tel Tamr coming from the base in Qesrek, northwest of Hasakah.
Then, it headed to the M4 Highway west of Tel Tamr.
On Saturday, a delegation of the civil affairs of the US-led Global Coalition to Defeat ISIS wandered in al-Salihiyah neighborhood in the city of Hasakah.
Reporting by Dilsoz Youssef