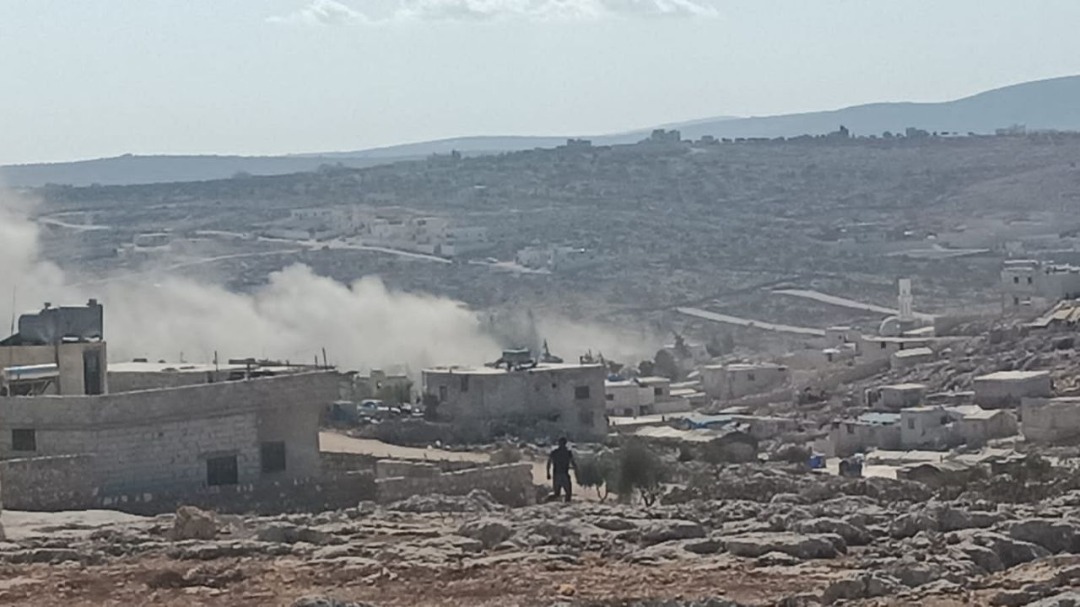 IDLIB, Syria (North Press) – On Saturday, four opposition militants were killed and a number of civilians were wounded as a result of artillery shelling carried out by Syrian government forces on a police station of the Salvation Government, the civil wing of Hayat Tahrir al-Sham (HTS-formerly al-Nusra Front) in the city of Sarmada, north of Idlib.
The government forces, stationed in the 46th Regiment, west of Aleppo, bombed the road between Sarmada city and Bab al-Hawa border crossing, with Russian Krasnopol shells, opposition military sources said.
The bombing targeted a police station of the Salvation Government, in addition to several residential neighborhoods in separate areas of the city, which led to the killing of four members, including the police chief in Sarmada city and the injury of 14 other civilians to varying severity.
Also, 20 houses were destructed, and an industrial factory was burned due to the government bombardment of the city, according to same sources.
It has been the heaviest bombing by the government on the city for years, as the vital areas with high population density near the border crossing were targeted, the sources added.
For months, areas in Syria's northwest have been witnessing mutual shelling between parties to the conflict in different areas amid news on government military reinforcements to different areas in the region.
Although the de-escalation zone in northwest Syria is subject to a Russian-Turkish ceasefire agreement signed in March 2020, the area witnesses frequent mutual bombardment despite the entry of the ceasefire into force.
Reporting by Samir Awad