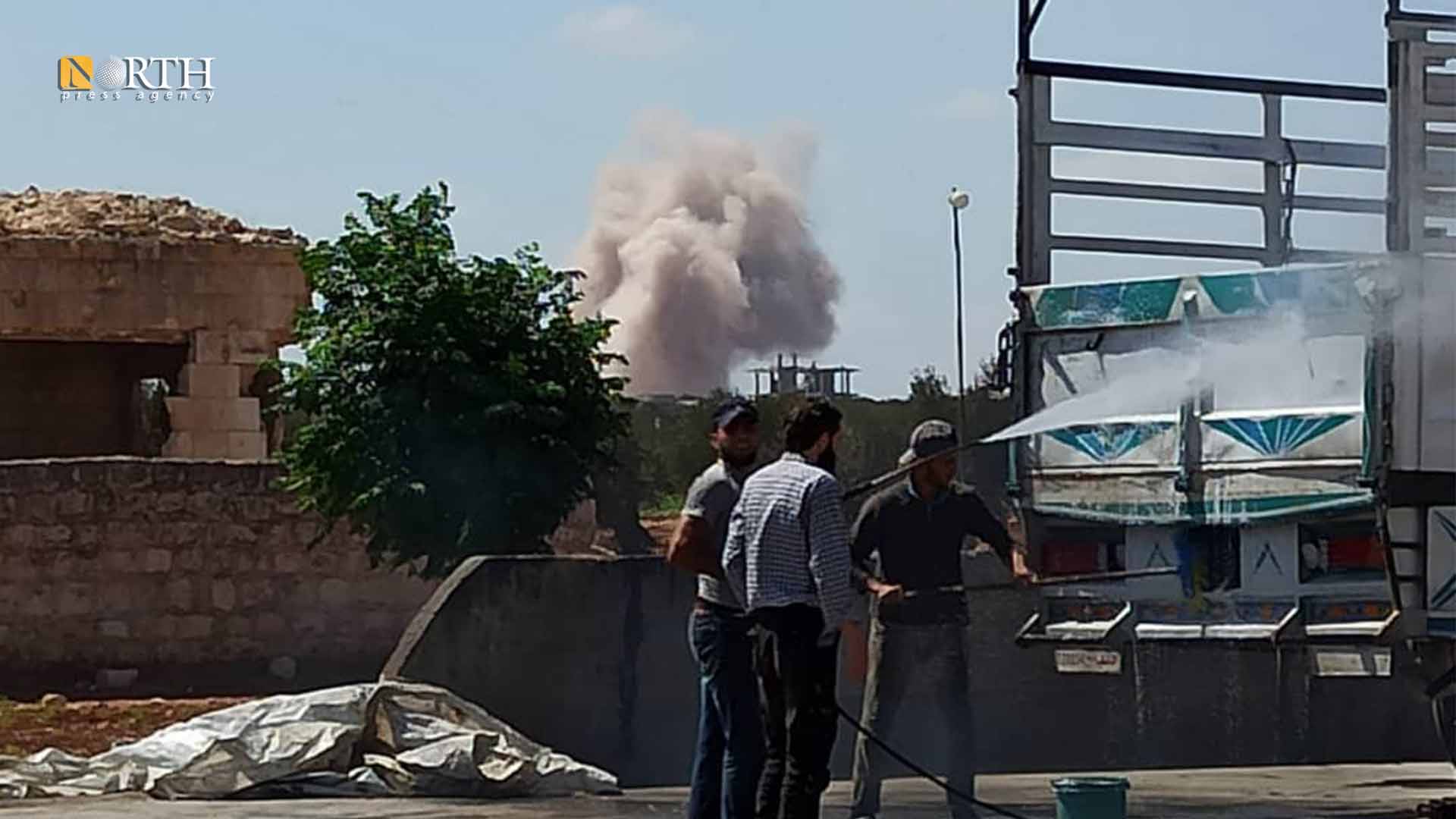 IDLIB, Syria (North Press) – On Tuesday, Russian warplanes renewed their air strikes on opposition-controlled areas in north Idlib, northwest Syria, while the government forces continued their artillery and missile shelling on the villages of Idlib and Hama countryside.
Russian warplanes targeted the forests north of Sheikh Bahr town, northwest of Idlib city, with several air raids, opposition military sources told North Press.
The Russian raids coincided with artillery shelling of the government forces on the villages and towns of al-Fatira, Kafr Aweid, and Sufuhn in Zawiya Mountain south of Idlib.
The sources indicated that the forces, stationed in Jorin Camp, bombed the villages and towns of al-Ziyara and Khirbet al-Naqous in the Ghab Plain, west of Hama, with heavy artillery shells.
The sources indicated that the government bombardment coincided with the intense flight of Russian reconnaissance planes, and caused material damage to the homes of residents in the aforementioned areas.
Since June, areas in Idlib, Hama and Latakia have been bombed by government forces and Russian warplanes, resulting in dozens of deaths and injuries, including civilians.
The de-escalation zone in northwest Syria is subject to a Russian-Turkish ceasefire agreement signed in March 2020; however, the area witnesses frequent mutual bombardment despite the entry of the ceasefire into force.
Reporting by Bara' al-Shami