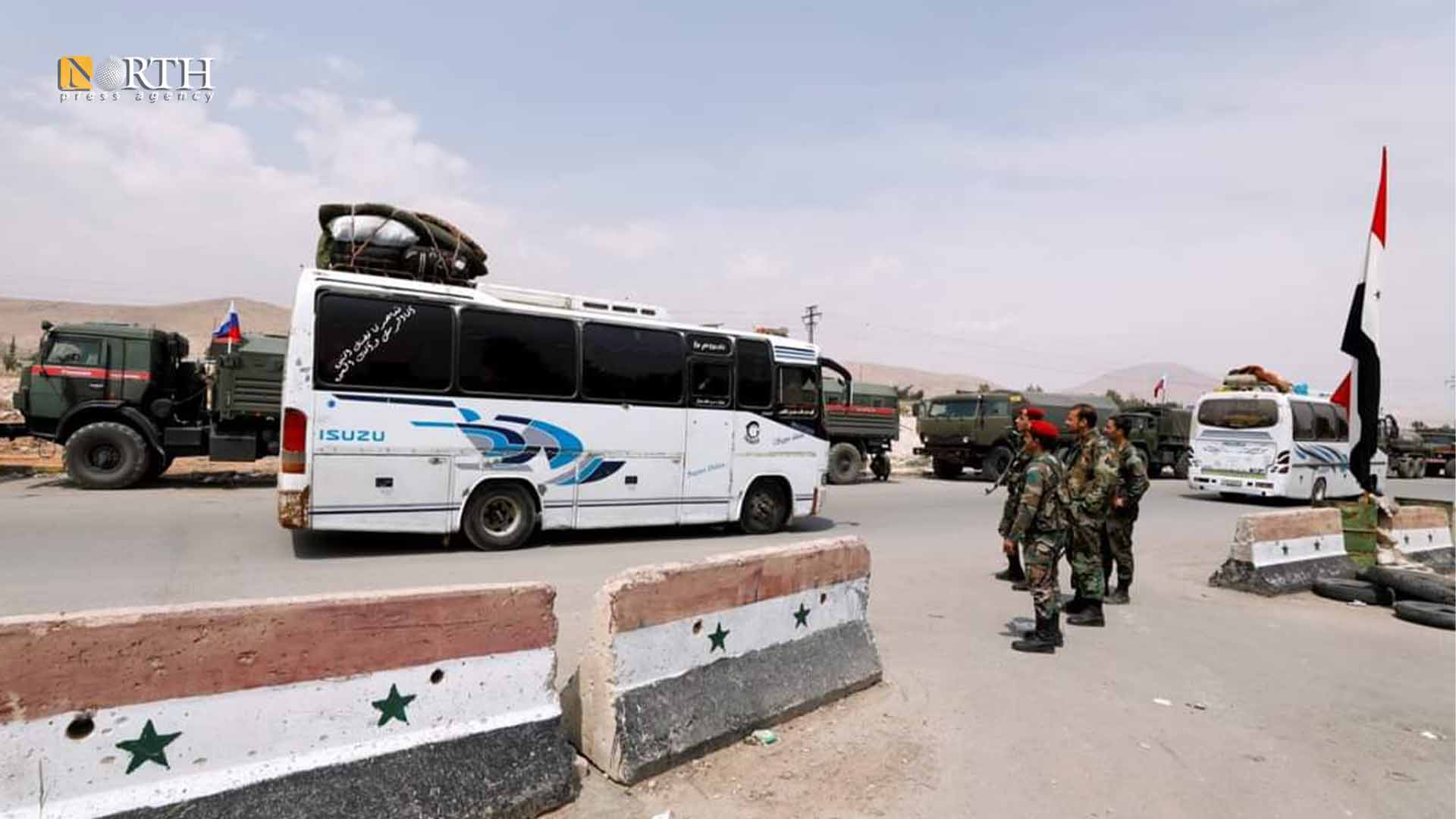 DARAA, Syria (North Press) – On Monday night, unknown gunmen attacked a military checkpoint of the government forces in the western countryside of Daraa, southern Syria.
Unidentified gunmen attacked the military checkpoint stationed at the roundabout (al-Duwar) checkpoint east of Masakin Jalin, in the western countryside of Daraa, a local source told North Press.
The checkpoint members responded by bombing the agricultural plains with anti-aircraft and medium weapons, the source added.
The checkpoint targeted Masakin Jalin with four mortar shells, and no injuries were reported among the residents, while the damage was limited to partial destruction of a room in one of the houses, according to the source.
On Tuesday morning, the officer in charge of the checkpoint was changed after a verbal altercation between him and Brigadier General Lou'ay Al-Ali, head of the Military Security Branch of the government forces in Daraa, according to a source in the government forces who preferred not to be named.
On September 16, the government forces stationed at al-Duwar checkpoint after their withdrawal from it last year. They also placed some armored vehicles and dozens of soldiers there.
Al-Duwar checkpoint, in the western countryside of Daraa, is a link between the city of Tafas and the towns of the Yarmouk Basin area in the western countryside of Daraa.
On Wednesday, groups affiliated with the Syrian government forces and security apparatuses entered the town of Muzayrib in the western countryside of Daraa, accompanied by Russian military police and members of the Central Committee in the western region.
For more than two months, Daraa has been subjected to a siege by pro-Iranian factions and groups affiliated with the government forces, before a Russian-brokered ceasefire agreement was reached between parties to the conflict and government forces entered the besieged neighborhoods.
Reporting by Ihsan Muhammad