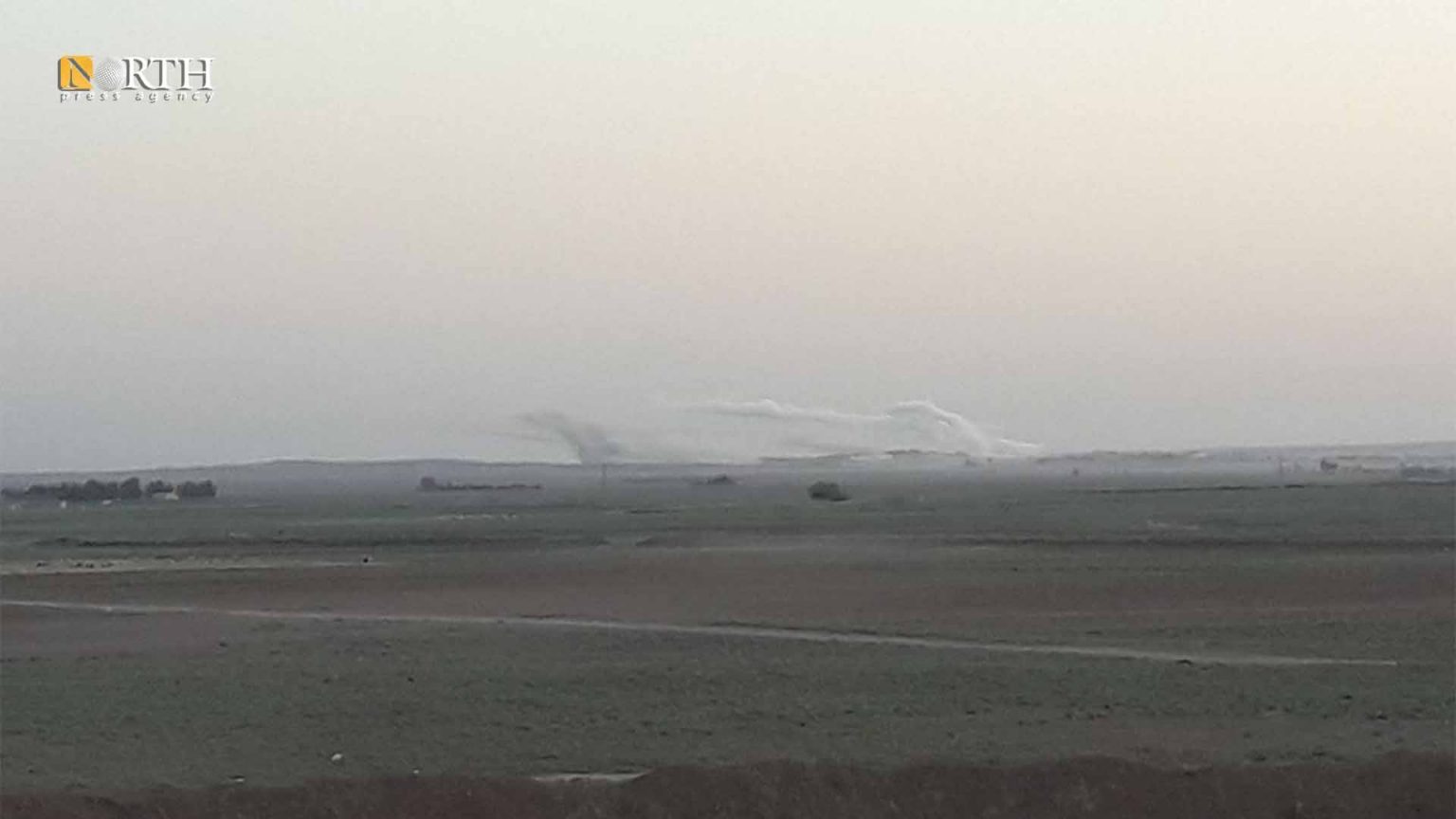 TEL TAMR, Syria (North Press) – On Wednesday, Turkish forces and Turkish-backed armed Syrian factions targeted the countryside of Tel Tamr town, north of Hasakah, northeast Syria, with heavy weapons.
The Turkish shelling came after two weeks of calm on the frontlines between the Turkish forces and the Tel Tamr and Syriac Military Councils affiliated with the Syrian Democratic Forces (SDF).
On Wednesday morning, Turkish forces targeted the village of al-Dardara, north of Tel Tamr, with a hail of mortar and artillery shells, a source in the Tel Tamr Military Council told North Press.
Sounds of shelling are still heard intermittently on the outskirts of the town, according to the source.
On Wednesday at dawn, al-Dardara witnessed artillery shelling.
No information has been received so far about human or material losses.
Reporting by Dilsoz Youssef