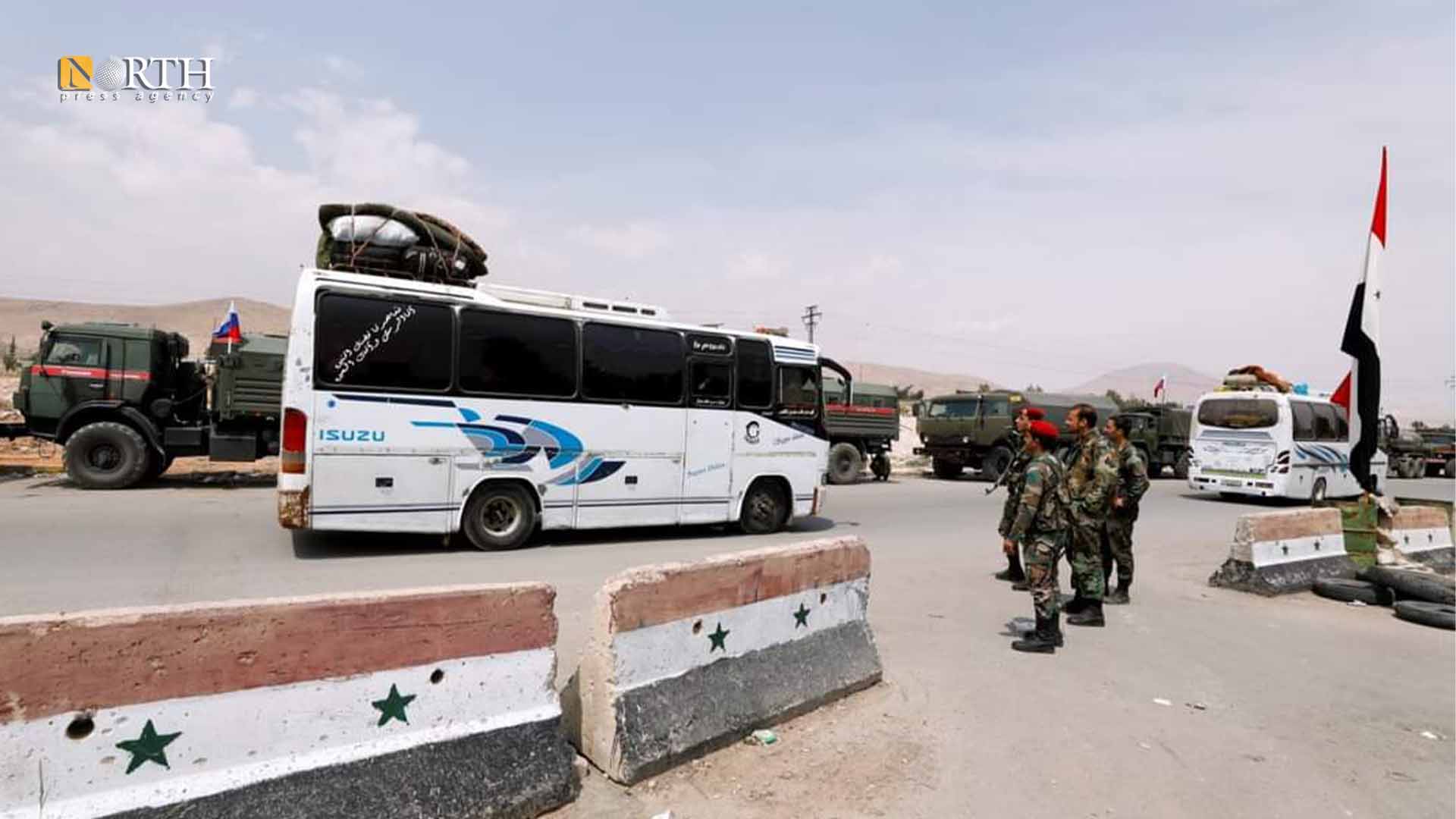 DARAA, Syria (North Press) – On Sunday, notables of a town in the western countryside of Daraa, south Syria, and the security committee of the government forces reached an agreement sponsored by Russia for the entry of the government forces and new settlements.
"A military force, accompanied by the Russian Military Police, will enter the town tomorrow morning and it will search a number of houses in the town," an informed local source in the town of al-Yadouda told North Press.
"The agreement provides for the settlement of dozens of the wanted people by the government forces and their dissidents from al-Yadouda resident," the source added.
On September 5, the Central Committee in Daraa and the government security committee, accompanied by the Russian guarantor, began implementing the terms of the agreement that includes handing over light and medium weapons.
During the past two months, neighborhoods of Daraa al-Balad, Tariq al-Sadd, and the camps have witnessed shelling by the government forces and Iranian-backed factions before reaching a Russian-sponsored ceasefire agreement.
Reporting by Ihsan Muhammad