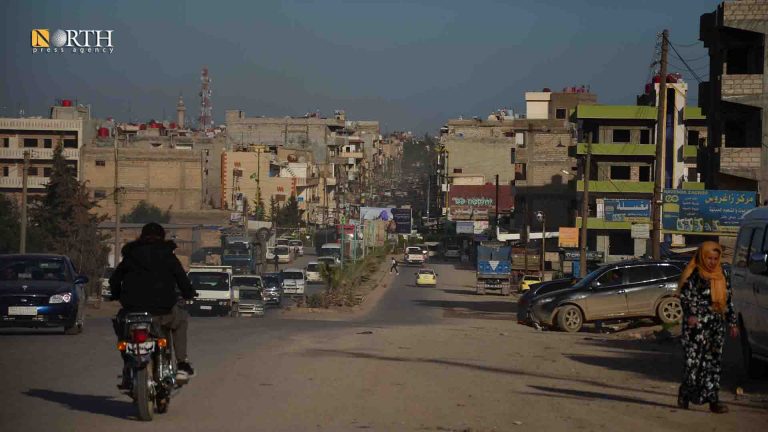 QAMISHLI, Syria (North Press) – On Wednesday, the Health Board of the Autonomous Administration of North and East Syria (AANES) announced that its monitoring of the graph of coronavirus infections in its areas during 15 days has shown an escalation that requires the Crisis Management Team (CMT) to meet and impose restrictions on gatherings.
"It was noted that the number of coronavirus infections has increased, and the percentage of infections in all regions of northeast Syria is estimated between 45% and 50% of the total infections," the co-chair of the AANES Health Board, Dr. Jiwan Mustafa, told the Autonomous Administration website.
"This is a serious indicator that requires us to take the necessary measures in all regions of northeast Syria," Mustafa added.
Since March 2020, the AANES has suspended the partial and total lockdown decisions that it had previously issued due to the low rates of the infections.
"The CMT will meet in the few next days to impose the lockdown on all gatherings, including weddings, funerals, meetings, marches, and all other kinds of gatherings that cause the spread of the virus," he noted.
The Health Board called on the residents to commit to the preventative procedures in light of the new circumstances.
The Health Board of the Autonomous Administration announced this morning, the record of 160 new coronavirus infections, most of which were in Qamishli 64, Hasakah 41 and Derik 35.
The number of the confirmed coronavirus infections in the Autonomous Administration's areas has so far reached 20,649 cases, including 788 deaths and 1,958 recoveries.
Reporting by Hakim Ahmad