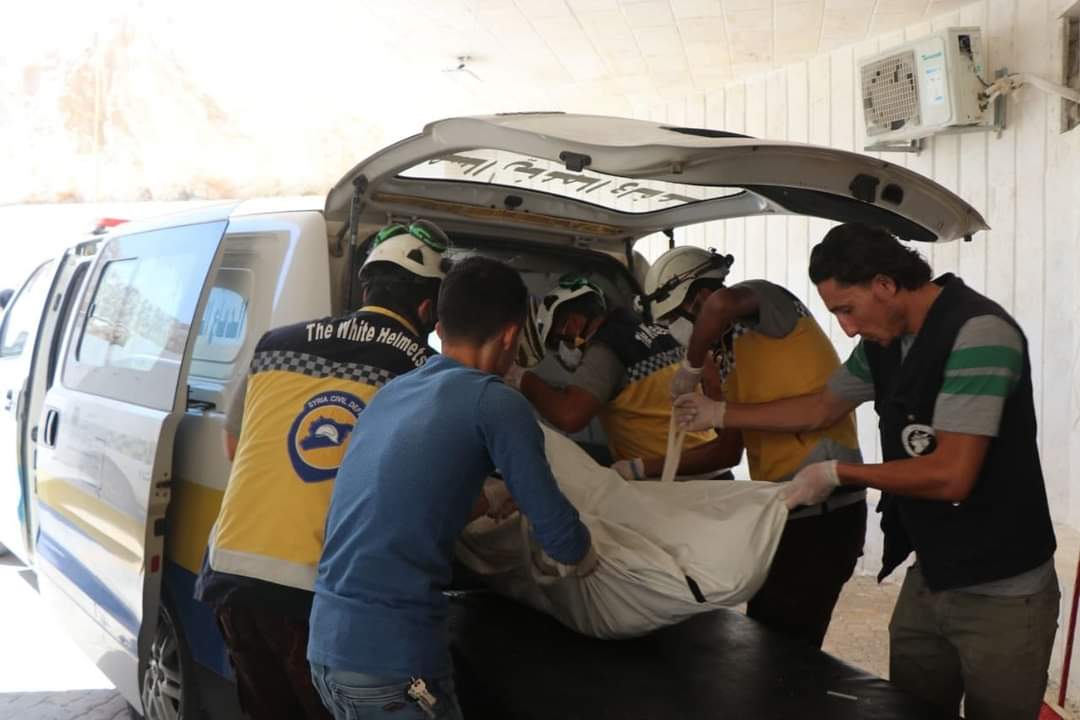 IDLIB, Syria (North Press) – On Wednesday, two people were killed and another one was wounded in an explosion in the western countryside of Aleppo, northwest Syria.
"An unknown explosion took place on the Atarib-Sahara road, west of Aleppo," sources of the Civil Defense (White Helmets), told North Press.
"The explosion killed two civilians and wounded another, who was transferred to Bab al-Hawa border hospital for treatment," the source added.
Although no accurate information is available about the causes yet, sources in the town of al-Sahara likely see that the explosion was caused by remnants of war or other unexploded ordnance.
Meanwhile, the Syrian government forces shelled the opposition factions' sites near the towns of Qastoun and Zayzoon in the Ghab Plain in the western countryside of Hama.
"Opposition factions' sites in the towns of Benin, al-Fatira, Sfuhun and Kafr Oweid in Zawiya Mountain, south of Idlib, were struck by a similar bombing, without reports of casualties," military sources told North Press.
"The al-Fateh al-Mubin Operations Room, which includes several factions, targeted military gatherings of the government forces near the villages and towns of al-Dar al-Kabira, al-Malaja, Hazarin and Basqala in the southern countryside of Idlib, with mortars and rocket launchers," the sources added.
It also targeted the government forces' points near Ma'arat al-Numan and Ma'arat Dabsa in the same area, according to the same sources.
Reporting by Samir Awad