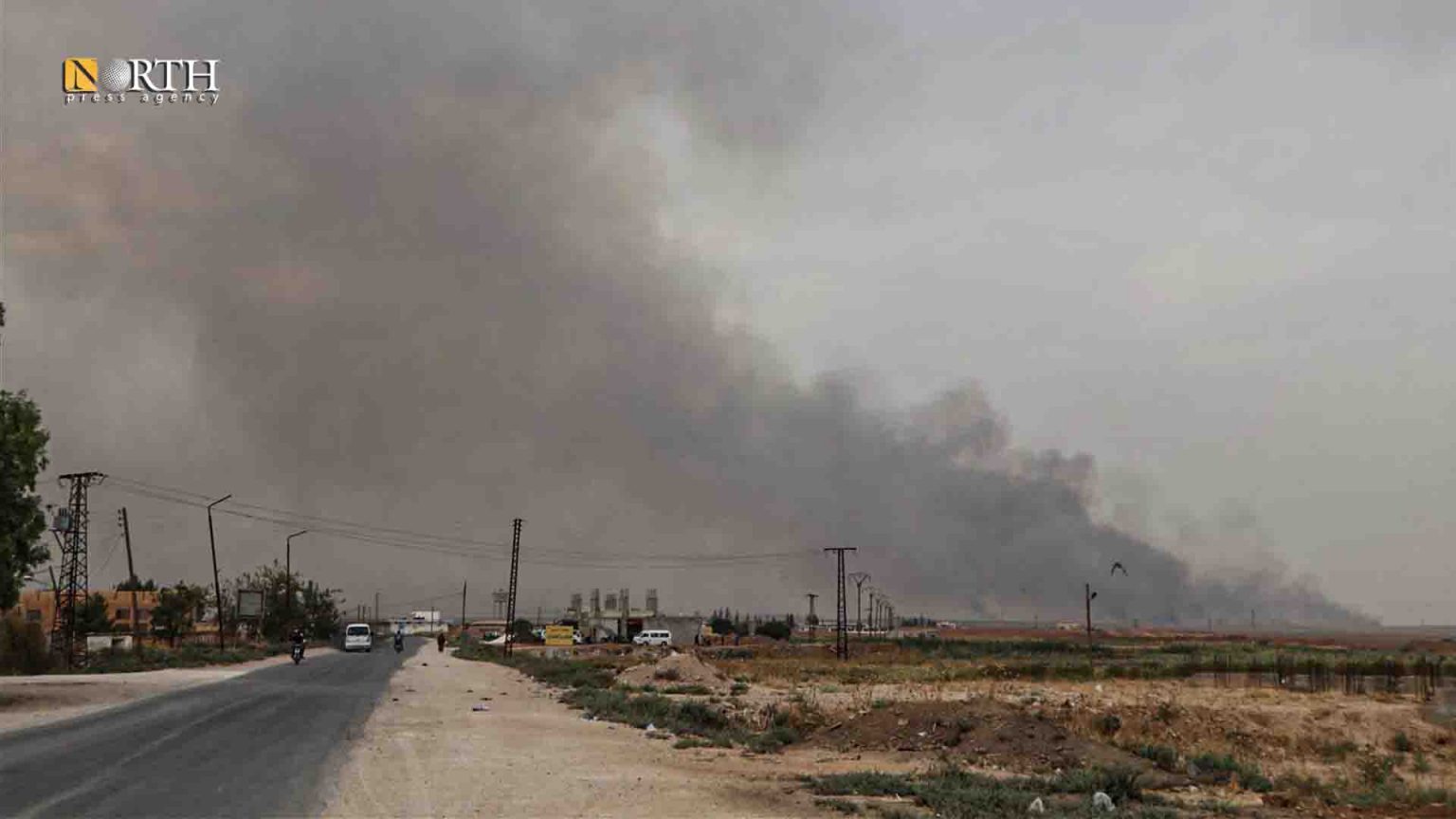 HASAKAH, Syria (North Press) – At least a civilian was killed and more than ten others were wounded in an intense Turkish shelling on the town of Zirgan (Abu Rasin), north of Hasakah, northeast Syria, on Tuesday.
"Nadwa al-Nifekh, 45, was killed in the Turkish bombing, and more than ten wounded civilians were transferred to the hospitals of al-Derbasiyah, Amuda and Hasakah," local sources from the town said.
"Between 10 to 20 injured people were brought to the hospitals of the city of Hasakah. Others will also be transferred from al-Derbasiyah and Amuda to Hasakah," a medical source in Hasakah said.
"Some families in the town were unable to leave it due to the heavy fall of the shells by the Turkish forces and the affiliated factions on the town and its countryside," the source added.
A military source of the SDF reported that the bombing included five villages belonging to the town, which are Bab al-Khair, Bab al-Faraj, Tel al-Ward, al-Rabi'at and Shour.
He said that about 50 artillery and mortar shells fell on the town alone, which, in addition to human losses, caused great material damage.
For about ten days ago, the Turkish forces and their affiliated armed factions have escalated their bombardment on the towns of Tel Tamr and Zirgan (Abu Rasin), north of the city of Hasakah, targeting inhabited villages and vital facilities in the area.
On Tuesday morning, the bombing of the villages of al-Dardara and Tel Shanan and the vicinity of the electricity transmission station near the Russian base, north of Tel Tamr, caused power cuts to 23 villages.
Reporting by Dilsoz Youssef