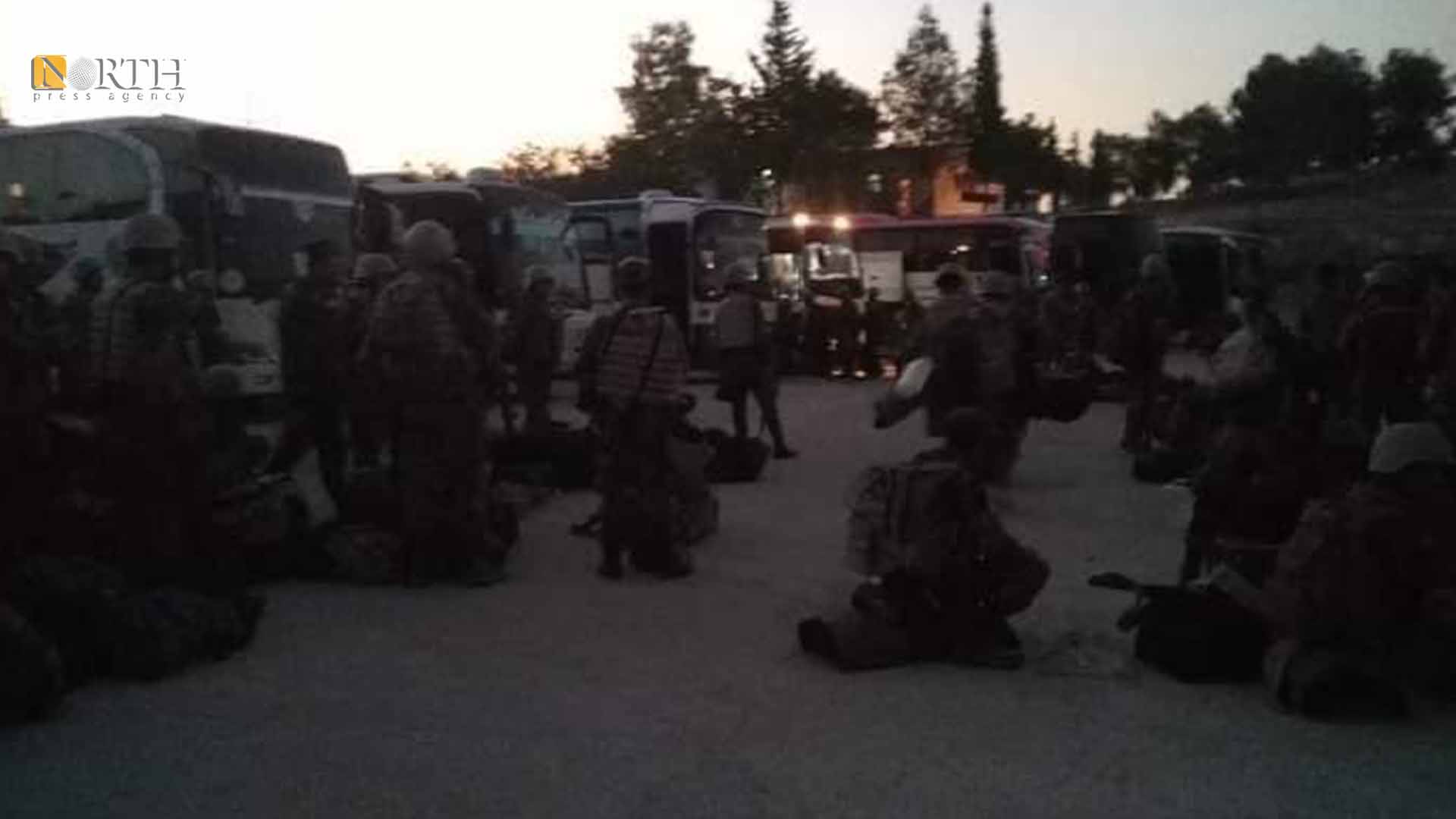 DARAA, Syria (North Press) – On Sunday night, Syrian government forces brought military reinforcements in preparation for a large-scale military operation that includes Daraa al-Balad neighborhood and the western countryside of Daraa city, south Syria.
This came despite the Central Committee in Daraa reaching a final agreement with the Syrian government forces on Saturday to end the siege imposed on the neighborhoods of Daraa al-Balad.
Mahmoud Masalma (a pseudonym), a government soldier in Daraa al-Balad, told North Press, "late on Sunday-Monday night, 600 members of the Abu al-Fadl al-Abbas militia within the ranks of the 42nd Brigade of the Fourth Division arrived.
They also brought in heavy machinery such as tanks and minesweepers.
"The militia members stationed in the suburbs of Daraa city this morning," he added.
"Eleven buses carrying members of the government forces came from Damascus to Daraa, accompanied by 22 pickups which were accompanied by the military convoy," he referred.
"The southern region of Daraa has not witnessed such huge military buildups since the settlement agreement in 2018," he pointed out.
Masalma believes that the government forces, by bringing these reinforcements, are preparing to launch a military campaign on areas where the leaders and members of reconciliation agreements stationed in Daraa al-Balad and the western countryside of Daraa city.
Reporting by Sami al-Ali