Syria
Military escalation continues between government forces and opposition in northwest Syria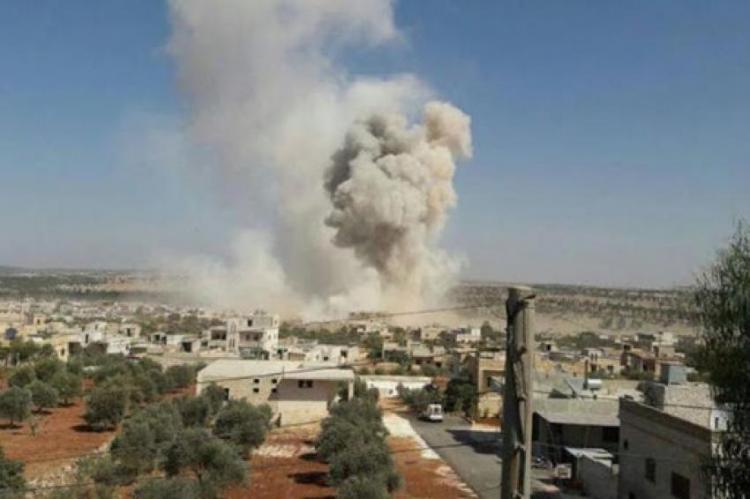 IDLIB, Syria (North Press) – The de-escalation zone in northwestern Syria is witnessing a continuation of mutual shelling between Turkish-backed armed opposition factions and Damascus government forces in the western countryside of Hama and Aleppo, northwest Syria.
On Saturday night, government forces bombed the fortifications of opposition factions in towns of al-Hamidiyah, al-Zaqoum, al-Daqmaq, al-Enkawi, Qahira, and al-Sirmaniyah, located in the Ghab Plain area in the western Hama countryside, with artillery shells, opposition military sources told North Press.
The sources added that the 46th Regiment of the government forces targeted fortifications of the opposition factions on the town of Kafr Taal, located in the western countryside of Aleppo, with heavy artillery shelling.
The bombing coincided with intense flight of warplanes and reconnaissance planes in the airspace of Idlib, Hama and Aleppo, without reporting any casualties.
Fateh al-Mubin Operations Room, which includes several armed factions, announced that it had bombed military gatherings of the government forces in the small town of Urum and the vicinity of the 46th Regiment, located in the western countryside of Aleppo, with B9 shells.
Reporting by Samir Awed