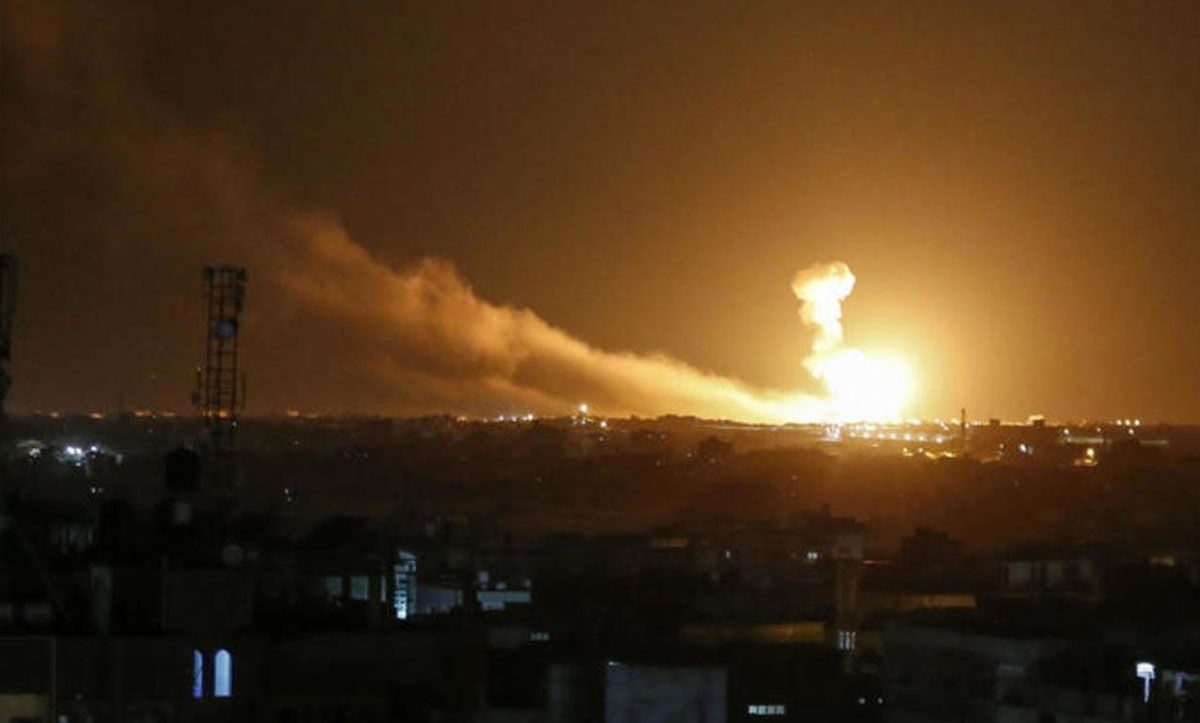 RAMALLAH, Palestine (North Press) – Israeli military airstrikes against Syria will not stop, and will soon hit the artery that links Iran with Syria through Iraq, American sources said on Saturday.
The successive Israeli airstrikes against Syria have obtained American and Russian green light, which encourages the end of the Iranian and Chinese presence in the region, the sources told Elnashra News.
Iranian presence has paved the way for the Chinese presence in Syria, and that in turn will not satisfy either Russia or the US, the sources indicated.
Last week, Chinese Foreign Minister Wang Yi said during a meeting in Damascus with his Syrian counterpart Faisal Mekdad that his country has released a four-point proposal to solve the "Syrian issue."
The key to an overall solution of the Syrian issue is through implementing the "Syrian-led, Syrian-owned" principle established by the UN Security Council, Wang Yi mentioned.
"All parties concerned should take concrete steps to effectively advance the comprehensive settlement of the Syrian issue," he added.
Meanwhile, on Thursday, the Israeli military (IDF) told Prime Minister Naftali Bennett that its latest assessment found that the IDF is still not at full readiness for a major conflict with Iran, according to the Israeli Walla! website.
During the past six months, the IDF held a series of discussions in addition to an in-depth discussion between Minister of Defense Benny Gantz and Minister of Finance Avigdor Lieberman regarding the security budget and the increase required in order to counter future challenges, according to the website.
Additionally, a discussion, chaired by Bennett, over the Iranian nuclear issue was held recently.
During the discussion, the IDF representatives showed medium combat efficiency to wage a broad campaign against Iran, either with or without a nuclear agreement with the US, which included airstrikes, the site said.
Given all this, the IDF and Mossad stressed that Israel should develop multiple operational plans, which could be put into operation whether the US signs a new deal with Iran or not.
A security official told Walla! that if Iran cuts a new deal with the US, "It'll be a problem to bomb from the air."
"The goal of such operations would not be to destroy Iran's nuclear program in a single blow, but to sabotage, disrupt, and delay the program indefinitely through surgical strikes and intelligence operations," the official said.
To continue and expand this campaign, the IDF and Mossad are likely to request more funds and greater resources — as such intelligence operations are usually very expensive, he added.
Walla! indicated that the IDF "refused to directly discuss a potential battle against Iran over the progress in the nuclear project."
Reporting by Ahmed Ismail