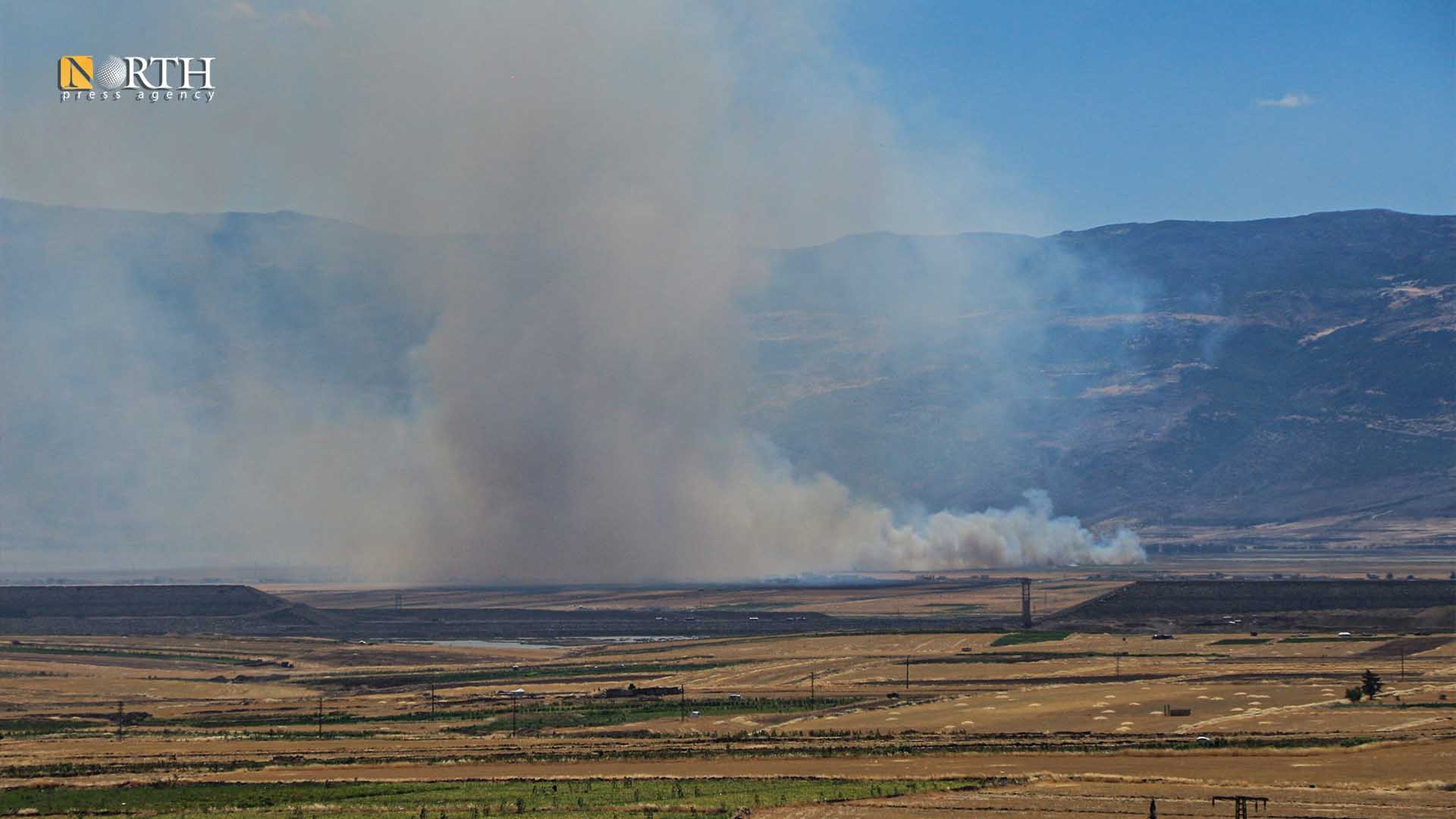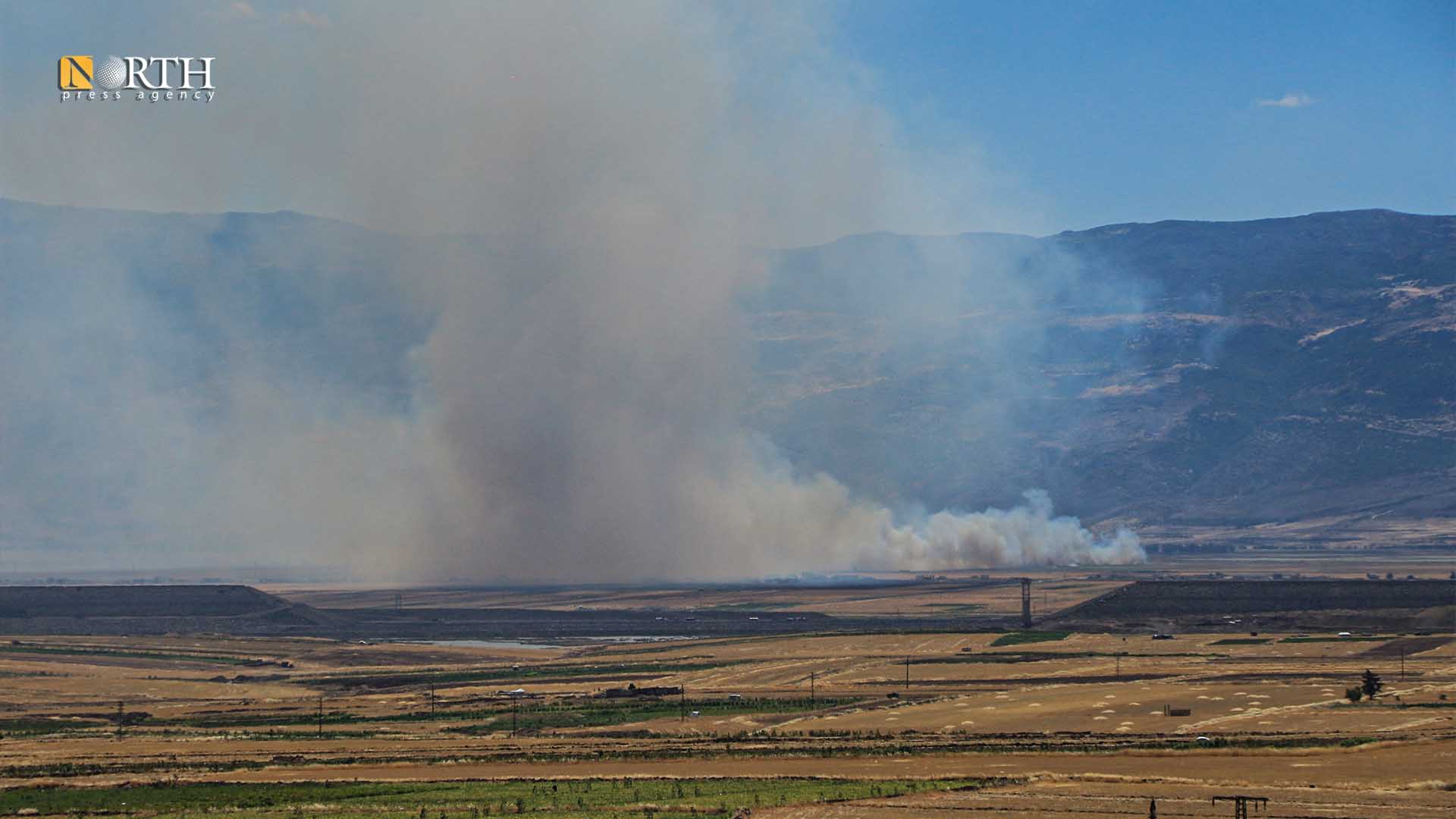 IDLIB, Syria (North Press) – On Sunday, Syrian government forces targeted sites of the Turkish-backed armed opposition groups in Zawiya Mountain, south of Idlib, with artillery shells.
The government forces targeted the fortifications of the armed groups in the al-Bara town in Zawiya Mountain with artillery shells, military sources from the opposition told North Press.
The bombing coincided with an intensive flight of the Russian warplanes and drones over the countryside of Idlib, Hama and Latakia, without any air strike recorded, the sources added.
Moreover, the government forces stationing in Jurin Camp bombed the sites of the armed groups in the outskirts of the towns of al-Hamidiya, al-Enkawi and Qleydin, west of Hama, with mortar shells, according to the same sources.
Yesterday, member of Civil Defense (White Helmets) was killed as a result of shelling targeting their center located in areas controlled by armed factions in the town of Qastoun in the western countryside of Hama.
The military escalation comes within the de-escalation zone between the Syrian government forces and the pro-Turkey opposition groups, despite the entry into force of the ceasefire agreement, which has entered its second year.
Reporting by Samir Awad